You may have noticed that Yeti rambler tumblers are one of the most pricy tumbler in the market. In fact, it is often the case that a Yeti tumbler cup is almost twice the price of a normal tumbler cup when they share the same volume. Why are Yeti tumbler cups so expensive and are they worth buying? Just keep reading and you will find the answers.
THE BRAND
When it comes to sports brands, most people would think of Nike and Adidas. Why? These two brands have gone through the trials of time and won people's trust as well as loyalty. They offer high quality sports gears that have been recognized by customers. Yeti is doing the same thing. Yeti is not just a tumbler cup brand, it has set off cementing themselves as an outdoor fashion brand. Just like Nike and Adidas, Yeti has become THE BRAND in its tumbler market.
While some water bottle brands may exert every effort to promote the unique features of their products, Yeti chooses to make practical products and invest a large amount of money in branding campaigns. That's why people will know and accept Yeti's products in a very short period of time. The successful advertising or the so-called branding gets most of the credit.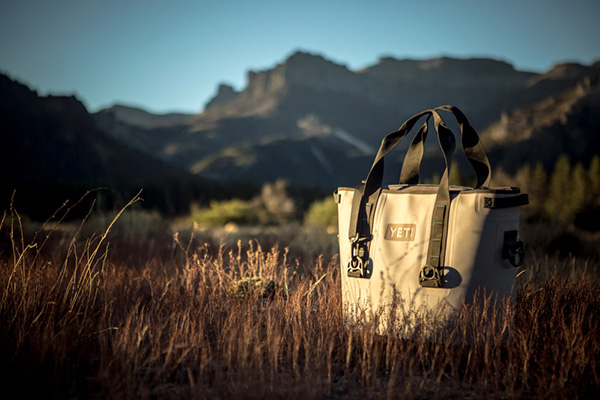 Yeti works closely with its brand ambassadors to promote products via different medias. Its marketing department invites professional video makers to shot short yet interesting films and mini documentaries, which manages to catch people's eyes and thus gains increasing popularity. In addition, the marketing department devises a great number of inspiring contents about life and energy that encourage people to explore and experience the world.
Nowadays, if you ask people about tumbler cup brands, Yeti is the one that would always be mentioned. See the magic of Yeti's branding? However, without high quality products to support Yeti, this brand can not win so much trust and loyalty only with the appealing marketing. And we will talk about Yeti's outstanding products later.
Outstanding Insulation Capability
Equipped with double-walled stainless steel and the vacuum technology, Yeti tumbler cups are boasting their agreeable insulation performance. Yeti tumbler is able to keep drinks cold for 10 hours or warm for 5 hours. So you see they indeed do a good job at retaining the heat.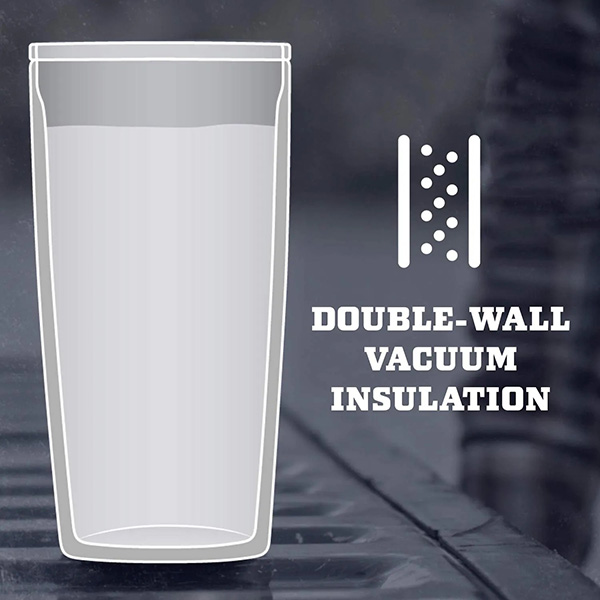 At present, many other tumbler brands have also adopted double-walled stainless steel 18-8 and devised their insulation technology to keep drinks cold or warm longer. And Yeti's insulation capacity is not the best at the moment. Although some brands may work better and sell their products with comparatively low price, Yeti's insulation performance still overshadow most of its counterparts' in the tumbler cup market.
Durability and a Nice Look 
Yeti tumbler cups are extraordinarily tough and durable. In fact, all Yeti's products are characterized by durability as well as stability. Yeti claims that its tumblers are almost unbreakable and can offer customers a lifelong service time. So a Yeti tumbler cup may become the last tumbler you need to buy, and the extra money paid on the quality is worth it. In addition, Yeti tumbler cups and bottles all come with a 5-year warranty against quality issues such as breakage. But its products are so durable and qualified that few people will ask Yeti for a new one within the warranty period.
Yeti's expensive price partly owes to its finish. Unlike other brands' tumbler cups that easily get rust and scratches after a certain time of use, Yeti tumbler cups have a long lasting finish and the paint on the outer stainless steel shell never peels off or fades.
Yeti is specific about the look of their products and has made a lot of new and fancy designs. Although Yeti has become the giant in the tumbler market, this company never stops for a rest. And every so often, it will displace new products in the windows. So you can sense the innovation as well as the adventure spirit in it. Also, the tumbler cups of Yeti have a spectrum of color options. You can get fancy color schemes as well as classical color matches from Yeti. Apart from a variety of color options, Yeti has hundreds of drinkware accessories in stock, which means you do not have to buy a new tumbler cup or a cooler for an extra function. You will definitely enjoy it!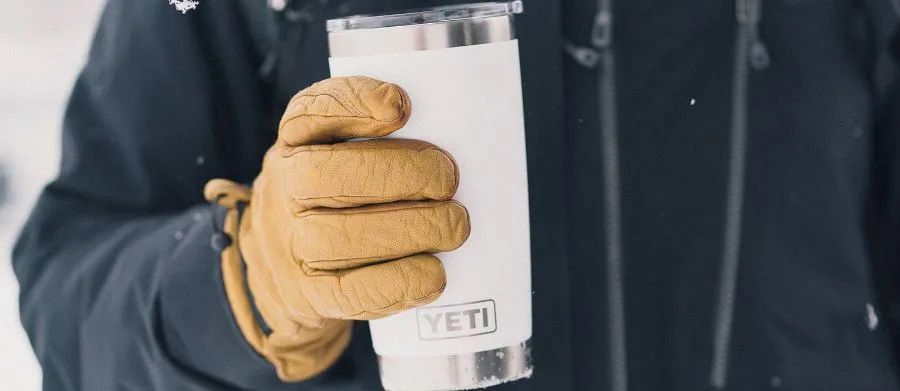 Are Yeti Tumbler Cups Worth Buying?
The answer of this question comes down to yourself. As mentioned above, Yeti tumbler cups are famous, of all quality, and have outstanding insulation capability, durability and fashionable designs. They are so good that the Yeti tumbler cup you have bought may become the last one you need to buy.
But the price of a single Yeti tumbler cup is comparatively high and you can find cheaper cups with better insulation capability in the market. If you want to save money and are reluctant to pay for the high price, you can search for other trustworthy tumbler cup brands. But if you pursue high quality and want to buy TEH BRAND, Yeti tumbler cups are worth buying.
Want to create a brand like Yeti?
Do you want to set up a private label like "Yeti"? Do you want to use your own brand to create unique custom-designed tumblers and water bottles for long-term business? You can contact a Chinese tumbler manufacturer supplier like "KingStar Industries Company Limited". You are at the right place. KingStar is a leading insulated stainless steel drinkware container manufacturer in China with strong engineering support for your projects from product concept to manufacturing.