Wholesale Stainless Steel Soap Dispensers
KingStar wholesale stainless steel soap dispensers using environmentally friendly material, customized with a slogan, brand logo, monogram, or unique design, provide customers appreciative designs and styles with best quality. If you wish to make the most out of your investment, KingStar is a reliable name that you can trust. Our products, especially the stainless steel soap dispensers and perfume bottles, are designed to give you a wide range of options to choose from and also be able to customize it to your tastes and needs. Using the customized soap dispensers lotion bottles will share the message and contribute to greater brand exposure. Personalized stainless steel soap dispensers in bulk are a perfect fit for company events, trade shows, outdooring, team building, corporate gifts, and much more.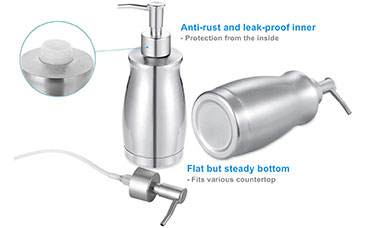 Environment-Friendly Material
Made of food-grade SUS304 stainless steel, with unique coating process it resistant to corrosion; Internal use of environmentally friendly and durable material, can directly contact the liquid, that you can reuse for many years.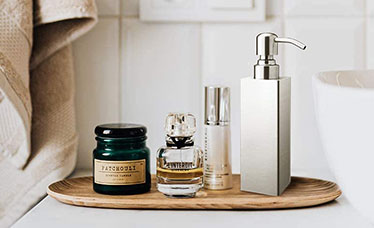 Easy to Use and Refill
Soap dispensers easy push jump just press and deliver the right amounts of soap every time, easy to control the amount of the liquid, does not spill easily. It holds 300ML(10 Ounce), Quick opening for easy refills and cleaning, Eco-friendly green.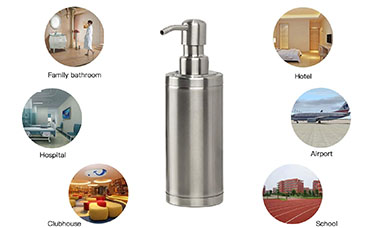 Multipurpose
KingStar countertop soap dispensers lotion bottles can be used for liquid soap, shampoo, body wash, mouthwash, hand sanitizer, massage oils, lotion, food ingredients etc.  Tip on the pump head is designed to ensure that there is no wasted dripping .
KingStar Soap Dispensers Lotion Bottles