Material Guide
As a leading OEM/ODM drink bottle manufacturer, we offer a variety of metal, plastic and silicone materials to manufacture your custom design water bottle/cup/flask/jug/food container/beverage vessel to meet requirements:
Food-contact safe
FDA compliant
LFGB compliant
California Proposition 65 compliant
BPA free
Toxic free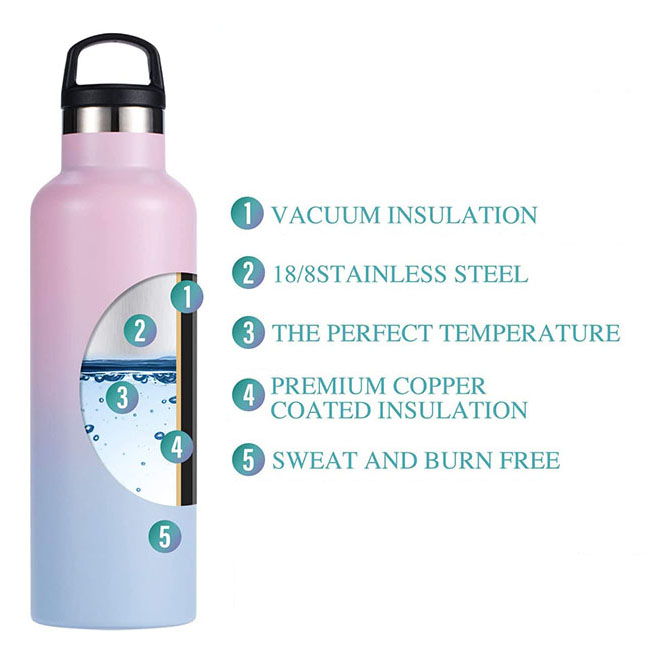 Main Material List of  Water Bottle/Cup/Flask/Jug/Food Container/Beverage Vessel
Water bottle/drinking cup/tumbler/cup/vacuum flask/lunch box/dog bowl have a long list of materials available, ranging from stainless steel, titanium and other metals, plastics (PP, AS, Tritan) to wheat straw, sugarcane straw, recycled ocean plastics and more.
Auxiliary Material List
of Custom Vacuum Insulated Stainless Steel Drink Bottles/Hydro Jugs/Flasks/Cups/Tumblers
Need a reliable manufacturer for your custom design water bottle?
Your Custom-designed Stainless Steel drinkware Manufacturer Factory In China
Custom Shape Water Bottle Tumbler Mold Tooling Processes
NDA is the abbreviation of Non-Disclosure Agreement. Before you expose any confidential information (such as drawing or design concepts) about your custom water bottle project, we sign NDA with you.
Step 2: Complete Design drawing
Basing your drawing, our engineering team will release DFM (Design For Manufacturing) report and help revise the drawing. If you only have a design concept but without drawings, our R&D team offers design support to complete the drawing.
Step 4: Tooling Fabrication & Sample Approval
Lead time of tooling fabrication is 5 weeks. You will get 3D printed prototype sample to finalize the design, and T1, T2 samples for final approval on your custom mold design bottle tumblers.
After T2 tooling sample approval and receiving deposit payment, we start mass production. The lead time of mass production is 45 days. It'll be even longer for custom design smart water bottle projects.
FDA / LFGB Compliance Guide
for Custom Design Drinkware Vessel Container