1. What is Amazon logistics?
Amazon is a multinational technology and e-commerce company founded in 1994. It started as an online bookstore but quickly expanded into selling a wide range of products, including electronics, clothing, home goods, and more. Over the years, it has become one of the largest and most influential companies in the world, known for its vast product selection, customer-centric approach, and innovative services. Regarding its logistics methods, Amazon offers two primary fulfillment options for sellers: FBA and FBM.
1. What is FBA?
The full name of FBA is fulfillment by Amazon. It is a service provided by Amazon that allows water bottle sellers to store their products in Amazon's fulfillment centers. It is the logistics provided by Amazon itself, responsible for bringing packages directly to customers' doorsteps. It operates as a technology-driven marketplace or network, similar to Uber's gig economy model. Rather than being a large corporation like FedEx, Amazon Logistics acts as a buyer of delivery services, utilizing the capacity provided by independent delivery services known as Amazon DSPs (Delivery Service Partners) and individual drivers using the Amazon Flex platform.
The delivery capacity of Amazon Logistics is supported by two main groups. First, individual drivers who sign up with Amazon Flex can deliver shipments whenever they have available time, offering them the flexibility to work on their own schedules. Second, Amazon DSPs are independent delivery services equipped with their own vans and employed drivers, ensuring daily shipments are delivered to Amazon's customers. Both these groups operate under Amazon's contract and guidelines, but they are not considered Amazon employees.
FBA usually two types of delivery options: Same-day and 7-day delivery. The network of individual drivers and third-party logistics partners covers a wide geographical area, including various transportation modes such as bicycles, motorcycles, and walkers in specific regions. Despite not being employed directly by Amazon, these logistics partners use Amazon's app for work guidance and to register their deliveries, ensuring a smooth and efficient delivery process for your water bottle selling.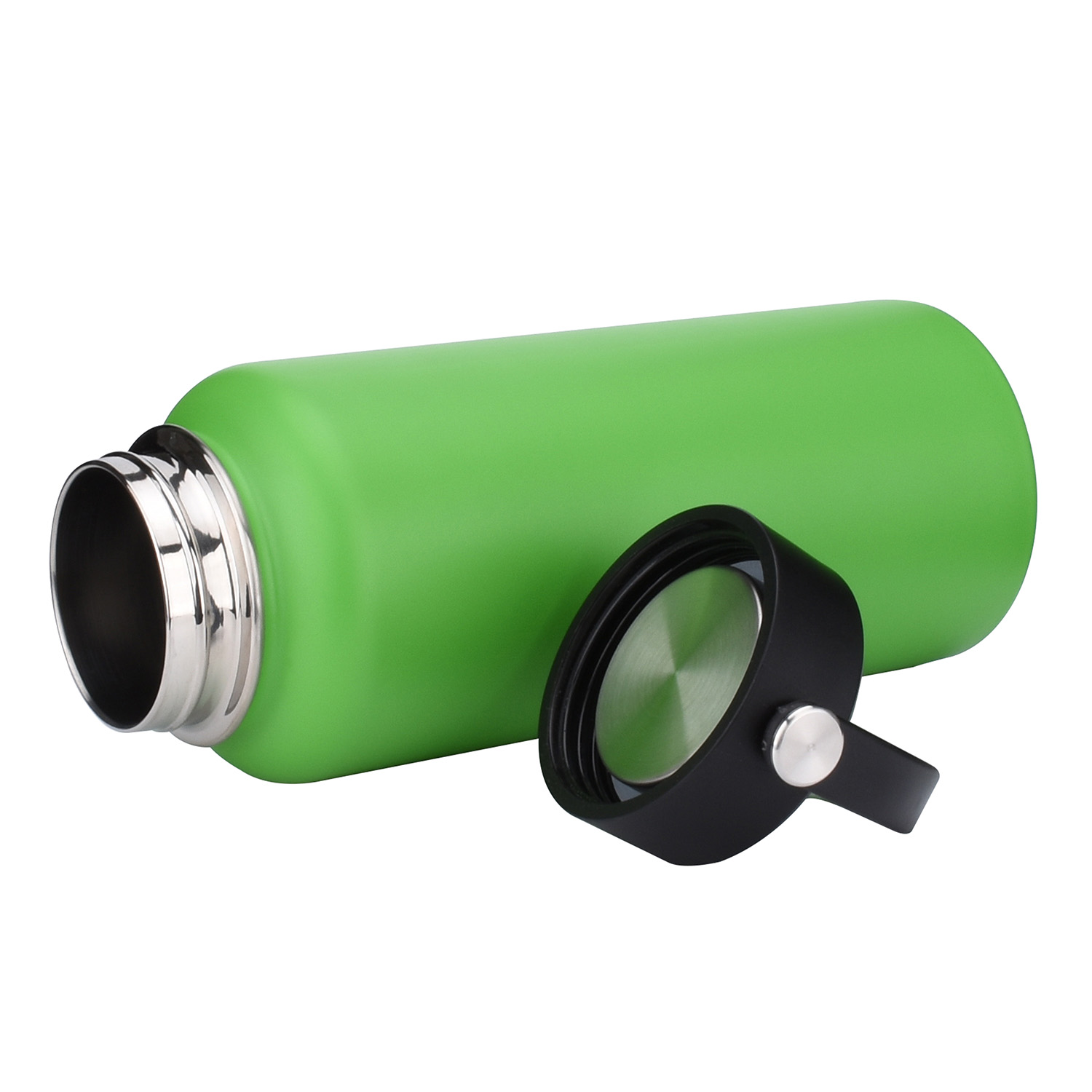 2. What is FBM?
FBM, also called fulfillment by merchant, is when sellers handle the entire order fulfillment process themselves. Water bottle sellers take full responsibility for storing, packaging, and shipping bulk water bottles directly to customers on the Amazon platform. In this model, sellers manage the entire order fulfillment process, from inventory management to handling shipping logistics. By opting for FBM, sellers have greater control over their products and can tailor the packaging and shipping experience to meet their brand's standards and customer expectations.
Once a water bottle seller chooses to sell their products on Amazon using FBM, it means that they maintain a warehouse for storing their water bottles / stainless steel tumblers / insulated coffee cups / metal food containers / custom logo branded dog bowls etc. When a customer places an order on Amazon for one of their water bottles, the seller receives the order notification and then proceeds to pick the product from their inventory, carefully package it in eco-friendly materials, and ship it directly to the customer's address. Throughout the process, the seller can include personalized notes or marketing materials to enhance the customer experience and promote brand loyalty. While FBM grants sellers more control over the process, it requires them to manage their logistics, which may result in longer delivery times compared to FBA.
2. Which one is better: FBM or FBA?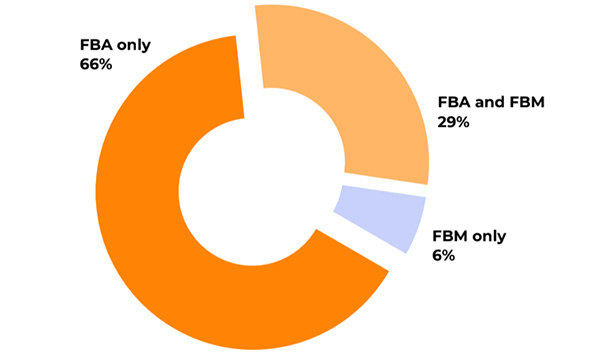 According to the survey, 66% Amazon sellers choose FBA only, 6% FBM only while 29% combining FBA with FBM. Which mode should you select? In this part, we'll show you the comparison of both FBA and FBM and give you advice which one will be more suitable under different situations. After reading, you can make decisions according to your actual needs.
| Aspects | FBA | FBM |
| --- | --- | --- |
| Business understanding | Limited involvement in order fulfillment and shipping allows you to focus on other aspects of your business growth and strategy. | Hands-on approach enables better understanding of your business operations, inventory management, and customer interactions. You can make informed decisions to improve efficiency and customer satisfaction. |
| Flexibility for expansion | Scalability with Amazon's logistics support and fulfillment services allows you to swiftly expand your water bottle line and meet growing demand. | Greater flexibility in expanding your business without being constrained by Amazon's regulations and inventory limitations. You can quickly respond to market opportunities and seasonal demands. |
| FBA regulations | Must adhere to Amazon's packaging and labeling requirements, which can limit branding opportunities. | Ability to package items as you see fit, which is beneficial for sellers with unique water bottle designs or customized packaging. |
| Customer interaction | Relies on Amazon's customer service for support, which may lead to less direct interaction with customers. | Direct communication with buyers allows you to build a strong brand reputation and promptly address customer inquiries, leading to potential positive reviews and repeat business. |
| Long-term storage charges | Incurs additional fees for slow-selling water bottles stored in Amazon's warehouses for extended periods. | Save long-term storage charges during off-peak seasons when water bottle sales may be slow. |
| Time consuming | Amazon handles the picking, packing, and shipping, which saves time for the seller. | Picking, packing, and shipping orders can be time-consuming, especially during peak sales periods or when handling a large volume of orders. |
| Day-to-day commitment | Less involvement in daily operational tasks, allowing more focus on business growth and strategy. | Full responsibility for inventory management, customer service, and shipping may lead to spending more time on daily tasks rather than business development. |
| Shipping cost | Benefits from Amazon's shipping rate discounts, reducing overall shipping expenses. | Shipping expenses usually increase if favorable shipping rates with carriers are not negotiated, especially for large or heavy water bottles. |
| Responsibility for customer service | Relies on Amazon's customer service team for handling inquiries, returns, and refunds. | Must handle all customer inquiries, returns, and refunds independently, requiring additional time and effort. |
| Long-term storage charges | Eligible for Amazon Prime, attracting more Prime customers and potentially boosting sales. | Not able to enjoy Amazon Prime benefits, potentially leading to lower organic rankings and sales compared to Prime-eligible sellers. |
Comparison Between FBA and FBM
Reading here, we believe that you must have a basic understanding of the difference of FBA and FBM. Then we will give you some suggestions for selecting FBA or FBM based on our years' experiences. When deciding between FBA and FBM, consider the following factors:
FBM might be the right choice if:
You have a relatively small number of products to sell.
Your products are large or heavy, making them expensive to store and ship using FBA.
You have ample storage space for your inventory.
You prefer to keep a smaller amount of inventory on hand.
Your fulfillment requirements are minimal, and you can handle shipping orders independently.
You can easily manage customer service and returns in-house.
Your existing logistics operations are already running efficiently.
You sell temperature-sensitive goods that require special handling.
FBA (Fulfillment by Amazon) may be the better choice if:
You have a high inventory turnover rate, and products sell quickly.
You possess a large inventory, but you lack adequate storage facilities for self-fulfillment.
You cannot fulfill orders in-house, requiring the support of Amazon's fulfillment centers.
You want faster delivery speeds at a cost typically 30% lower than shipping on your own.
You don't have well-established logistics operations in place.
You have limited resources to handle customer service and process returns independently.
You seek a cost-effective and pay-as-you-go fulfillment option.
You wish to take advantage of specialized FBA services.
Choosing between FBA and FBM depends on factors such as your sales volume, product characteristics, storage capacity, fulfillment capabilities, customer service resources, and your desire to utilize specialized FBA services. Analyzing these elements will help your better decision which fulfillment method aligns best with your water bottle business needs.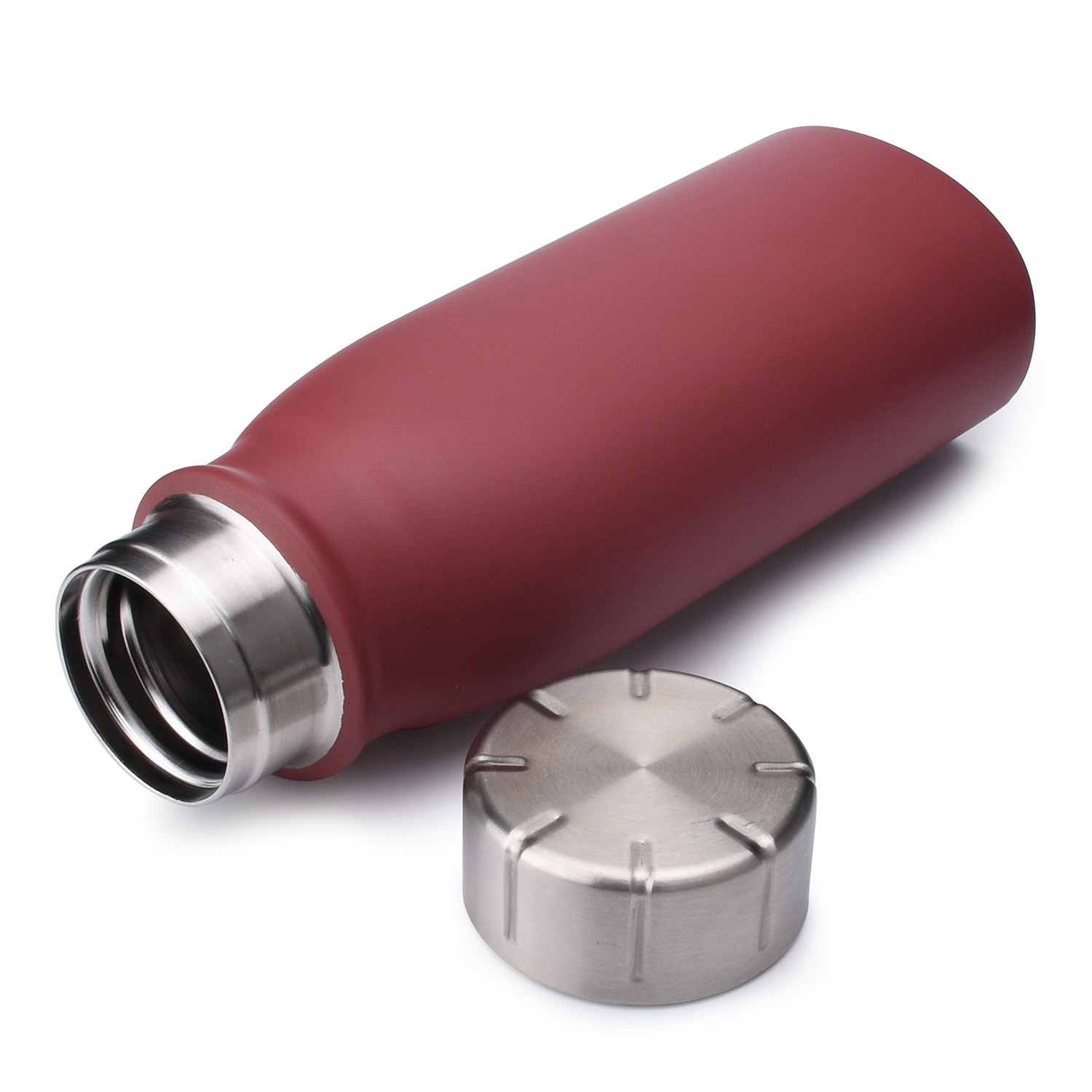 3. How much does Amazon FBM cost?
If you decide to sell your water bottles with the mode of FBM, you needn't pay for fees like fulfillment, storage, long-term storage, stock removal or returns processing. All you need to pay for is the monthly subscription 39.99 dollars as a professional seller and a 0.99 dollar for every water bottle you sell as an individual seller. But here we want to remind you that service fees vary from sites:
Amazon US Site
Professional sellers: For sellers with a Professional Selling Plan, there is a monthly service fee of $39.99.
Individual sellers: Sellers with an Individual Selling Plan are charged $0.99 peritem sold on Amazon.
Amazon European Sites
Professional sellers: Different European Amazon sites have varying monthly service fees.
| | |
| --- | --- |
| Amazon Site | Monthly Service Fee |
| UK | £25 GBP |
| France | €39 EUR |
| Germany | €39 EUR |
| Spain | €39 EUR |
| Italy | €39 EUR |
| Netherlands | €39 EUR |
| Poland | 165.91 Polish Złoty |
| Sweden | 410 Swedish Krona |
Individual sellers: For sellers with an Individual Selling Plan, the fees per water bottle sold on Amazon European sites are as follows.
| | |
| --- | --- |
| Amazon Site | Per Water Bottle Sold Fee |
| UK | £0.75 GBP |
| France | €0.99 EUR |
| Germany | €0.99 EUR |
| Spain | €0.99 EUR |
| Italy | €0.99 EUR |
| Netherlands | €0.99 EUR |
| Poland | 4 Polish Złoty |
| Sweden | 10 Swedish Krona |
4. How much does Amazon FBA cost?
Unlike FBM, FBA includes more fees like inventory storage fees, long-term storage fees, fulfillment fees, removal fees, unplanned fees and return processing fees. Storage fees, fulfillment fees and long-term storage fees are must while others can be chosen based on based on your actual needs.
Fulfillment fees:When sellers participate in FBA, they send their products to Amazon's warehouses, and Amazon takes care of the storage, picking, packing, shipping, customer service, and product returns on behalf of the seller. The fulfillment fee covers the expenses associated with these services and is calculated based on factors such as the size, weight, and category of the product.
Long-term storage fees: If your products have been in Amazon's fulfillment centers for an extended period (typically over 365 days), you will incur long-term storage fees on top of regular storage fees.
Inventory storage fees: These fees are charged according to the space that your products occupy in Amazon's fulfillment centers. The storage fees can vary depending on the time of the year and whether the products are standard-size or oversized. It is manly divided into 2 categories: dangerous goods product and non-dangerous goods product.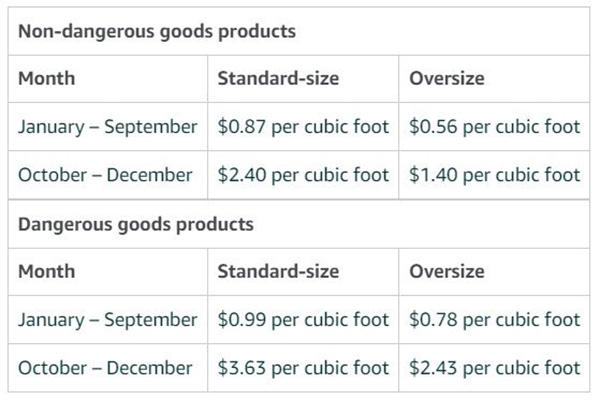 Removal fees: If you decide to remove your inventory from Amazon's fulfillment centers, you can request a removal order. Amazon will charge you a fee for each unit returned or disposed of, depending on your choice.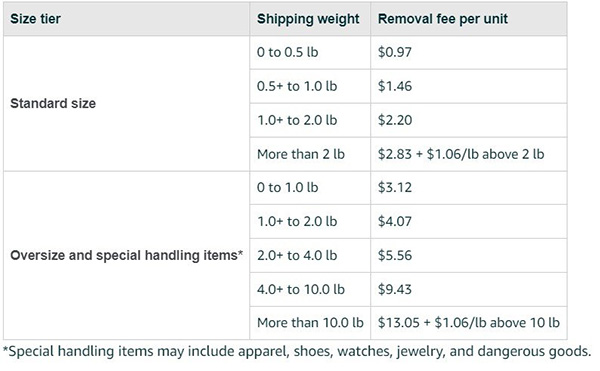 Notice – Amazon offers alternative methods for handling inventory that sellers may no longer want to keep in their inventory. These alternatives include disposal and liquidation. These options become more attractive to sellers, especially when the cost of inventory removal increases.
5. Conclusion
Selling water bottles on Amazon involves considering Amazon Logistics and choosing between Fulfillment by Amazon (FBA) and Fulfillment by Merchant (FBM) as fulfillment options. FBA allows sellers to benefit from Amazon's logistics network and fulfillment services, while FBM gives sellers greater control over the fulfillment process. Overall, understanding these options and aligning them with specific business needs will help water bottle sellers make informed choices on Amazon's platform.