KingStar has always advocated the use of the best materials to manufacture healthy drinksware and containers–vacuum insulated stainless steel water bottles, tumblers, travel mugs, coffee cups, coffee pots, beer pints, beer growlers, food jars and so on. From breakthroughs in production technology, process materials, design, etc., bring health, fashion and high quality products to consumer. This year, KingStar will introduce the new image of the integrated brand of vacuumware industry into the market, which will greatly enhance market share and brand awareness and recognition. At the same time, OEM and ODM are firmly in the first place in the international market.
Orders from Overseas Markets are Growing Steadily
Kingstar has always adhered to the philosophy of "based on China and serving the world". Thanks to the focused "big customer strategy", KingStar's overseas orders are growing steadily, especially in the previously laid out US market, which has ushered in a high incidence of blowouts. The innovation of products and marketing by major customers has further expanded the market of thermal insulation vessels. In the first quarter, KingStar's export revenue increased by 29% year-on-year.From OEM to ODM, KingStar's innovative R&D capabilities have impressed many overseas retail giants who have come to seek cooperation. Now, KingStar has formed an open design and development platform, attracting a large number of domestic and international design and large-scale design, this move has become KingStar's pioneering overseas market. It is easy for your own R&D team to build a car behind closed doors and attract all design masters to produce products that match the local market.
From the perspective of export markets, exports to the EU increased slightly, exports to Russia rebounded markedly, exports to the United States grew rapidly, and emerging markets, except South Africa and Nigeria, achieved growth. In the first quarter of this year, KingStar recovered from the Russian market, up 39.24% year-on-year. The proportion of total exports increased from 6.1% in the same period last year to 7.1%, and exports to the US increased by 45.34%. Exports from emerging markets such as Iran have shown rapid growth.
Fashion and Health, Impress Young Consumers
In the context of consumption upgrading, young consumer groups have become the main force of consumption, and people are increasingly demanding product quality and service. KingStar explores the market, starts from consumer demand, enriches product lines, actively uses new technologies and new materials, and improves product technology. content.
As one of the most influential professional stainless steel vacuum insulation vessel manufacturer in China, KingStar's products include vacuum insulated stainless steel drink bottle, tumbler, travel mug, coffee mug, kids water bottle, food jar, coffee pot, smart water bottle, Beer growler and so on. Fully meet the individual needs of different groups of people. Products used in home, kitchen, office, outdoor recreation, sports, hiking, camping uses. KingStar uses safe, environmentally friendly, high-quality products to bring people a healthy drinking concept. After the rise of consumers after the 85s and 95s, KingStar complied with the new generation of consumer concepts, integrated products into the trend elements, and successfully touched young consumers and opened up new markets with fashionable design and appearance.
Enhancing the consumer experience, guiding consumption, and leading the way of life, KingStar's products are well received by consumers. According to Ms. Sherry Lee, the general manager of KingStar OEM Department, taking the simmering pot of one of KingStar's derivatives as an example, it is loved by many young office workers and families with children who are fast-paced. The simmering pot has a larger capacity than the cup and keeps it for a long time. It can be used for home, work, travel and other dishes. It is easy to carry, safe and energy-saving, and allows people to eat nutritious food anytime, anywhere. When consumers buy KingStar pots, they will get a gourmet recipe. The in-store shopping guide will be on-site and can be downloaded from KingStar's official social App, which is convenient for consumers to operate at home.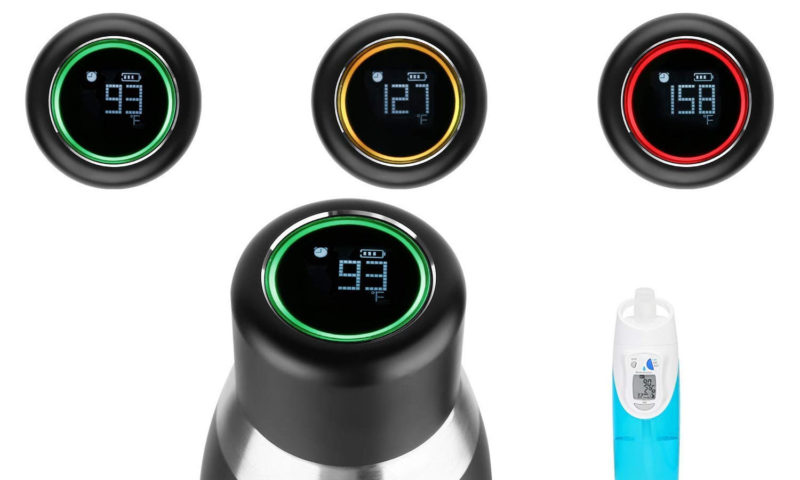 Material and Technological Innovation to Enhance Competitiveness
In design, KingStar values the humanization and usage details of the product. For example, a key to open the lid, non-slip silicone bottom, intimate reins and other designs to meet the actual needs of consumers. The appearance of the product strives to be close to life, and cooperates with Disney to launch a variety of classic cartoon image mugs, which are loved by children. While improving product quality and service level, KingStar is also committed to technological innovation and technological content of products to enhance the core competitiveness of the company, and has a leading level in core technology such as vacuum insulation, ultra-light and ultra-thin cup processing.
The lightweight cup series that went on sale last year attracted the attention of young consumers once it was launched. The lightweight cup made by stretching and thinning process is 30% lighter than its own specification cup, which is very convenient to carry. The inner liner adopts one-piece molding technology, which is not easy to scale and breed bacteria, and the heat preservation effect is more durable, so that drinking water becomes healthier. In addition, the stylish champagne color makes the lightweight cup more fashionable, with a variety of color and size options to meet the different aesthetic needs of consumers.
Environmentally friendly material 18/8 stainless steel. All KingStar stainless steel cups are made of 18/8 (ie 304) stainless steel or even 316 stainless steel. Permanently deprecate low-end, inexpensive 201 stainless steel.
In April of last year, KingStar launched a new summer product that is based on Tritan. The imported Tritan material is a new generation of plastic material, which does not contain bisphenol A. It has good anti-fall performance, no discoloration, good gloss, high temperature resistance, no release of harmful components, etc. It has become an internationally renowned water. The preferred material for cooperation with the brand of utensils. KingStar's Tritan Cup series replaces the previous generation of PC material cups, providing consumers with a healthy and secure quality assurance, and the portable design also meets the drinking needs of outdoor sports enthusiasts and, hikers and travellers.
Power Brand Image and New Retail
Starting with the launch of KingStar's new summer product in April this year, KingStar will also launch a brand promotion campaign and launch new retail. Continue to strengthen product service enhancement, strengthen brand building and promotion, and enhance the influence of the KingStar brand.
In the past, KingStar has always focused on product quality, innovative technology, sophisticated equipment, and exquisite craftsmanship. This year, while adhering to quality, KingStar will launch new retail, open online and offline channels, and actively optimize and upgrade.
In addition, KingStar will pay more attention to the creation of brand image and interaction with consumers. Including the large-scale exhibition that will be launched in early April, which reflects China's 5,000-year cup culture, the summit forum for healthy bottle research and development, and various new media marketing and other planning activities. With the promotion of a series of activities, KingStar will continue to improve itself, actively interact with consumers, establish a good brand image, enhance brand awareness and closeness to the people, so that corporate image and product image are deeply rooted in the hearts of the people.
In the future, as the best stainless steel water bottle manufacturer, KingStar will make full efforts in the fields of outdoor, sports and household, and through activities such as reusable stainless steel water bottles, appeal to people to save water and environmental protection, reduce the use of plastic products, and promote the rationalization of urban drinking water resources. use. At the same time, based on the product, more use scenarios will be integrated into product development, and the application materials will be greatly innovated, so that the KingStar healthy water bottles will be integrated into the sports. Create high-end outdoor sports products, and follow the fashion trend to create a refined sports life for users.
Order Custom Water Bottles & Tumblers
Get competitive price and premium custom drinkware from KingStar — Short lead time, door-to-door global shipping, strong Engineering support!