What is Prop 65 / CA65?
California Proposition 65 (also known as the Safe Drinking Water and Toxic Enforcement Act of 1986) is Californian law. It is designed to protect Californian citizens and the state's drinking water sources from chemicals that may cause cancer, birth defects or other reproductive harm, and inform citizens about their exposure to such chemicals.
Proposition 65 requires companies to inform Californians of a large number of chemicals included in the goods they buy, in their homes or workplaces. Water bottles, tumblers, wholesale metal cups, pints, lunch boxes, custom food containers, jugs, beverage vessels, drinkware and dog bowls are involved. Being aware of this information, Proposition 65 makes sure that Californians to make safe decisions and protect themselves from these harmful chemicals. Proposition 65 also bans Californian enterprises from deliberately discharging a large number of listed chemicals into drinking water sources.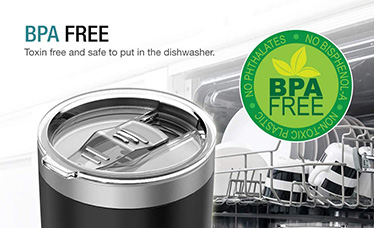 Which Chemicals are on the Prop 65 / CA65 List?
This list will be updated every year and now there are about 800 chemicals included. It contains a series of natural and synthetic chemicals that may cause cancer, birth defects or other reproductive hazards. These chemicals may include pesticides, common household goods, food, drugs, additives or ingredients in dyes. The listed chemicals can also be found in manufacturing and construction industries. Besides, some are the by-products of chemical processes, such as car exhausts.
All KingStar's drinkware products, including coatings, decorative and printing inks used on our goods, have been thoroughly tested and do not contain chemicals that require California Prop 65 warning labels. Proposition 65 does not completely establish the safe harbor level limit for all materials used in some of our products such as stainless steel water bottles. However, we can provide a copy of the test report of an accredited third-party testing laboratory upon request to verify whether our products comply with Proposition 65.
Examples of Restricted Substances
Substance
NSRL (μg/day)
MADL (μg/day)
Product examples
Arsenic (inorganic arsenic compounds)
a. 0.06 (inhalation)
/
Electronics

, ceramics

b. 10 (except inhalation)
Benzene
a. 6.4 (oral)
a. 24 (oral)
Toys

, 

latex mattresses

, 

food packaging

, 

safety helmets

, 

sports equipment

, 

plastic glasses

, 

medical devices

b. 13 (inhalation)
b. 49 (inhalation)
Beryllium
0.1
/
Bicycle frames

, ceramics, golf clubs, laser, and electro-medical devices

Cadmium
0.05 (inhalation)
4.1 (oral)
Children's jewelry, ceramics, glasses
Chromium, Hexavalent (Cr+6))
0.001 (inhalation)
/
Leathery products

, packaging materials, cosmetics, toys

Lead
15 (oral)
0.5
Child care products, toys, food contact products, furniture, cosmetics, electronics, batteries, packaging materials
Phthalate (DEHP)
310
/
Textiles, charging cables, plastic products
Phthalate (DIDP)
/
2200
Textiles, stationery products, shower curtains, construction products
Phthalate (DINP)
146
/
Textiles, PVC flooring, wire, and cable insulation, tubing, garden hoses, inks, pigments, adhesives, paints, lacquers
Phthalate (DBP)
/
8.7
Textiles, perfumes, nail polish
Phthalate (DNHP)
/
2200 (oral)
Cables, cosmetic bags, thermometer, PVC gloves, jewelry organizers, packaging cases
Asbestos
100 fibers/day (inhalation)
/
Household appliances, crayons, makeup products
How does KingStar Ensure Stainless Steel Vessels Containers are Prop 65 Compliant?
As a leading manufacturer of vacuum insulated containers, KingStar has set up a special Prop 65 task force since the second month of California Regulation 65, starting from five aspects of "employees, machines, materials, procoess, and environment" to ensure that
All materials for the production and packaging of vacuum insulated stainless steel vessels flasks comply with the requirements of Prop 65
Conduct systematic Prop 65 training for all engineers, buyers, quality managers.
Cooperate with customers to fully implement customer requirements
Cooperate with third-party laboratories such as SGS, BV, Intertek, etc., send samples in time, and cooperate with customers' random inspection requirements.
Water Bottle Manufacturer vs. Retailer Duties
California Office of Environmental Health Hazard Assessment Prop 65 has given a clearer definition of the roles and responsibilities of water bottle manufacturer and retailers in labelling warnings. In the future, drink bottle manufacturers bear the main responsibility for providing warnings, and retailers have the leeway to choose and accept different levels of responsibility.
For manufacturers, the most direct way to comply with Prop 65 is to directly attach Prop 65 labels to products if required. However, this may not be the most cost-effective option for out-of-state manufacturers.
Custom design OEM ODM water bottle manufacturer and retailer can also sign contracts, so retailers would agree to assume their responsibility of providing all Prop 65 warning labels. This is a convenient choice for foreign manufacturers who export goods that do not need Prop 65 label in other markets.
Manufacturers can comply with Prop 65 by informing Californian retailers, distributors and importers if products may contain one or more listed chemicals. The notice must be accompanied by Prop 65 logo (or other materials).
In addition, retailers, importers and distributors must acknowledge receipt of the notice and display warning signs provided by manufacturers. This notification and confirmation process must be repeated every year to meet the requirements of Prop 65.
On January 31, 2019, the stainless steel and other nickel alloys are not subject to Proposition 65 warning requirements if they are in employed in the product that come in direct contact with users like body piercings and implants, which is to say that stainless and other specialty steels do not pose a risk to our health even though we are exposed to those chemicals listed under California's Proposition 65. However, to provide a Prop 65 warning should be determined by the specific product and it can be a responsibility that rests on the manufacturer. As an international manufacturer, many of KingStar's stainless steel drinkware are made of stainless steel. KingStar has always attached great importance to the health of its customers and the cancer and reproductive harm requirements of California's Proposition 65, so we can provide an accredited third-party testing laboratory upon request to verify whether our products are free from harmful chemicals even though there is no specific requirement about labelling a Prop 65 warning on stainless steel products.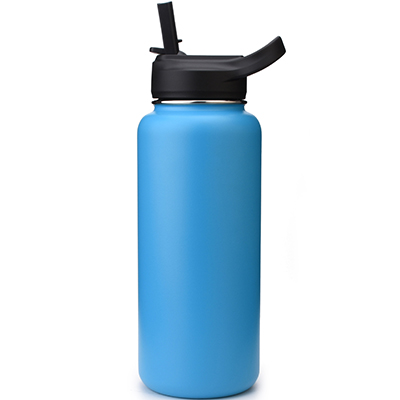 Prop 65 Warnings
If a company's goods, services or operations put its customers in the danger of being exposed to one or more chemicals on the Prop 65 list, they must inform consumers of the risks associated with the exposure. Prop 65 warning is a specific statement that enterprises are required by law to inform these risks.
California Prop 65 product requires a label to indicate that the product contains one or more listed chemicals. Similarly, the Prop 65 warning sign is required in any building or designated area where visitors may be exposed to one or more listed chemicals just because they are in the premises.
What does A Warning Mean?
The company must attach the yellow warning sign to the product label or in the workplace if the company realizes that one or more chemicals on that list exist. According to the law, the listed chemicals must be warned, unless the exposure is too low to cause significant cancer risk, or significantly lower than the level detected to pose a risk of birth defects or other reproductive harm.
How is a Chemical Added to the List?
There are four ways to add chemicals to the list of Proposition 65. If either of the two independent committees organized by scientists and health professionals finds that a chemical substance has been clearly proved to cause cancer, birth defects or other reproductive hazards, the chemical substance will then be added to the list. These two committees are Carcinogen Identification Committee (CIC) and Developmental and Reproductive Toxicology Identification Committee (DART). They are part of the scientific advisory committee of California Office of Environmental Health Hazard Assessment (OEHHA). Members of the committee are appointed by the governor and designated as "state qualified experts" to evaluate chemicals according to Proposition 65. When deciding whether to add a chemical to the list, the committee makes their decision based on the latest available scientific information. Scientists at OEHHA have compiled all relevant scientific evidence of various chemicals for review by the committee. The committee will also consider public opinions before making a decision.
The second way for a chemical to be listed is when an organization designated as an "authority" by CIC or DART appraisal committee has determined that the chemical will cause cancer, birth defects or other reproductive harm. The following organizations have been designated as authoritative organizations: US Environmental Protection Agency, US Food and Drug Administration (FDA), National Institute of Occupational Safety and Health, National Toxicology Program and International Agency for Research on Cancer.
The third way to list a chemical is if a state or federal government agency requires it to be marked or identified to determine that it will cause cancer, birth defects or other reproductive hazards. Most of the chemicals listed in this way are prescription drugs, which are required by FDA that contain warnings related to cancer, birth defects or other reproductive hazards.
The fourth method requires chemicals that meet certain scientific standards and are recognized as causing cancer, birth defects or other reproductive hazards in the California Labor Code. This method established the initial list of chemicals after the vote of Proposition 65 in 1986, and continue to be used as the basis of the list when appropriate.
How Have Prop 65 Regulations Changed?
Since its adoption in 1986, the list of Prop 65 chemicals has been increased to include 976 chemicals, and 318 of which currently have safe harbor level determined by California Office of Environmental Health Hazard Assessment. Given that the list is reviewed every year, it is understandable to update the Prop 65 chemical list.
However, in 2016, a new Prop 65 regulation was passed, with a two-year transition period. The new OEHHA Prop 65 reform aims to provide more useful and meaningful information to the public. This means explaining the chemicals included and how to avoid or minimize the exposure, not just stating that the product/place contains Prop 65 chemicals.
In August 2018, one of the most important changes underscored the role played by manufacturers and retailers in putting Prop 65 warning into action.