Staying hydrated can be essential for our body and having your drinks with a pleasant temperature can be a delight. That is when we consider having a durable, safe and personal water bottle to help us form a beneficial lifestyle. In recent years, the quality of water bottles, glasses and flasks has improved significantly through the unremitting efforts of drink bottle manufacturers. The new generation of bulk stainless steel water bottles is usually environment-friendly, BPA-free, heat-insulating and fashionable.
However, not all water bottles are the same. There are several high-end companies in the market, among which are Yeti and S'well. Both of them have gained a wide range of customers around the world for their excellent quality and unique customization choices.
Today, we will compare the Yeti rambler bottle with S'well water bottle to see which product is the best for you.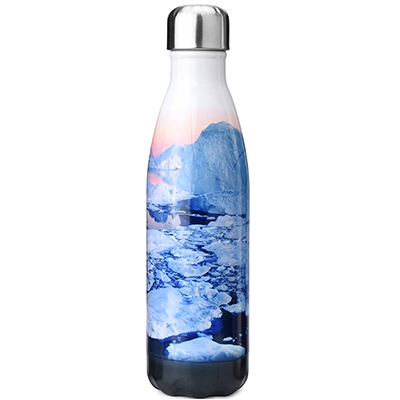 The S'well Drink Bottle
S'well was founded by Sarah Kraus in 2010, aiming to stop using plastic water bottles and doing its fair share to reduce pollution. S'Well water bottles are one of the best on the market. Its 17oz insulated bottle keeps water cold and fresh even after 24 hours. Even better, the bottle is also suitable for holding hot drinks. Some reviewers on Amazon said that they had tried pouring tea, coffee and even bone soup into these containers.
The classic S'Well water bottles mainly come in three sizes, including the 9-ounces, 17-ounces and 25-ounces. The minimum capacity of the is 9ounces, which is perfect for kids because it can fit well in a handbag or lunch box. If you think the 17-ounce one is too small for your daily use, you can consider the 25-ounce one. It will be so convenient for you take it with you to a gym or bring it to your office.
This magic bottle can keep your drink at a low temperature for 24 hours and at a high temperature for 12 hours. Its excellent performance is mainly due to the material and manufacturing. It is made of triple-layered, non-toxic, non-leaching, BPA-free stainless steel, and it is vacuum-sealed. The mouth is wide enough to put ice cubes into it, and you do not have to worry overflow every time you take a sip. Besides, S'well bottles don't condense, so you won't feel the cold or heat when you are holding the bottle. Its prices range from $25 to $45 depending on the size, but it's totally worth it.
There is no doubt that S'well Original is one of the most fashionable and popular water bottles on the market. S'well is a very reliable company that offers trustworthy sealing, excellent temperature control and a shape that is easy to fit into cup holders. So here are some of the pros and cons of S'well water bottles we have concluded:
Pros
Vivian artwork / pattern printed
Triple-layer insulation
BPA-free
Sustainable
Durable and sturdy
They do not form condensation
Cons
They must be washed by hand
The Yeti Rambler Water Bottle
The Yeti rambler has gained a wide range of customers around the world for its quality, trendy design and durability. It may look simple, but do not be fooled by its appearance. It's super easy to maintain, and you can just throw it in the dishwasher and wash it in a few seconds.
Yeti bottles are sturdy and equipped with vacuum insulated stainless steel chamber which makes it ideal for outdoor activities such as camping, hiking or biking. This water bottles can be used for as long as 1-3 years. Unlike S'well bottles, Yeti rambler bottles come in more sizes: 36 ounces, 26 ounces, 18 ounces, and even 12 ounces for children. They are available in a variety of colors. If you like, you can also choose to buy one with stainless steel appearance. It has a very durable 18/8 stainless steel bottle structure which means it is sturdy enough to prevent almost dents. Its bottles are very vacuum-sealed and has a well-designed cap that keeps your drink with the same temperature for a long period of time. It has a sweat-free design, so there is no need to worry about condensation. The double insulation also helps spare you the risk of burning your hands when your drink is still very hot.
It has a wide mouth where water filters and ice cubes can be put inside easily. In addition, one of the advanced technologies provided by Yeti helps make sure that you can see the inside and clean it up easily and quickly. Yeti products have a five-year warranty, offering a reliable after-sale service.
Yeti bottles have a drinking capacity of 360 degrees, which means that you can drink from either side of the opening without leakage. Another outstanding feature compared with its counterpart is that there is a handle on the bottle cap, which allows you to grasp it, making the bottle very portable for both kids and adults. Yeti rambler water bottles are relatively cheaper with prices ranging around $30. With its high-quality and reputation, Yeti has shown that it knows exactly what its audience needs. Here are some pros and cons of Yeti rambler bottles:
Cons:
Sturdy
A variety of sizes and colors
Can be washed in the dishwasher.
More cost-effective
Ice retention
Warranty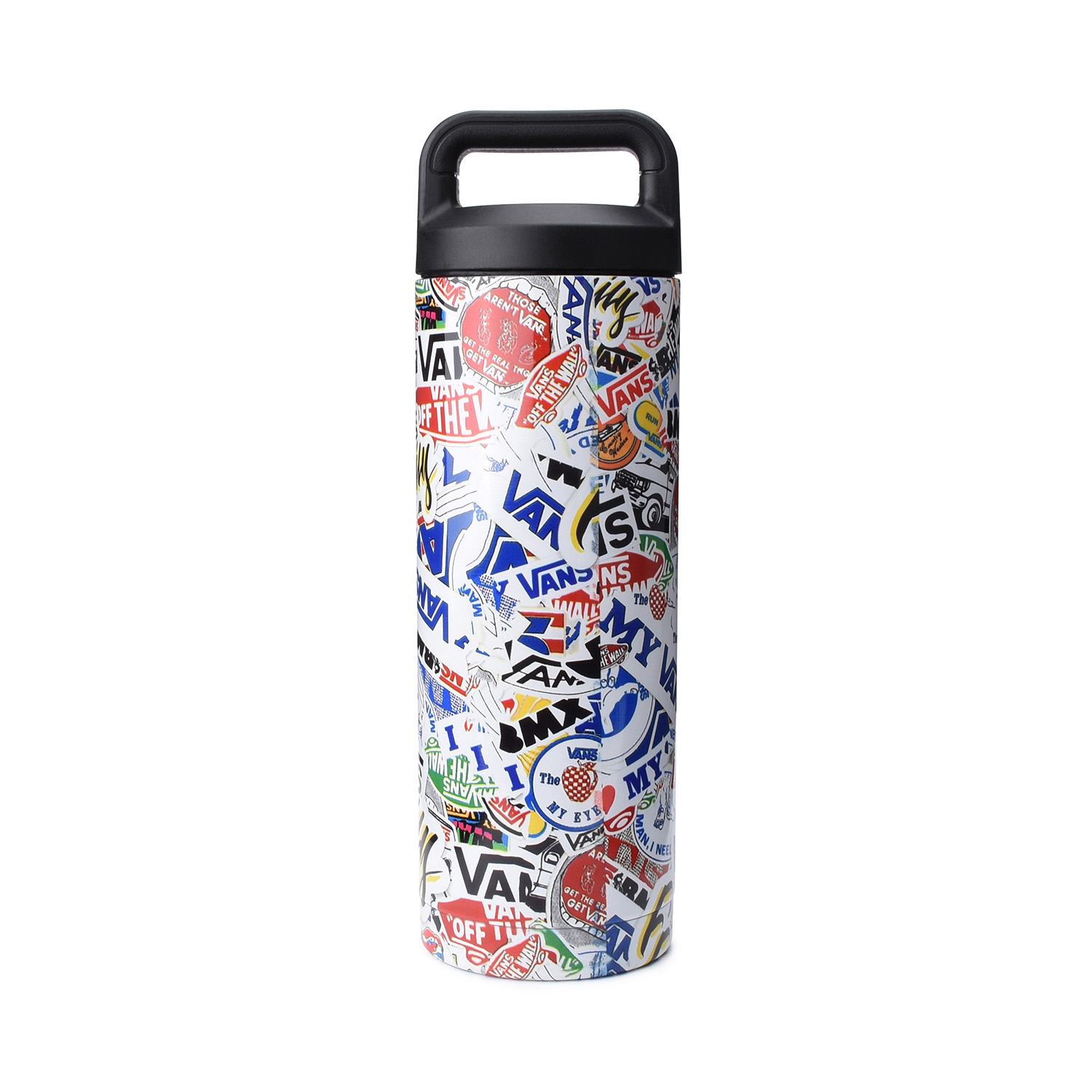 Conclusion
Though S'well and Yeti bottles are both made of stainless steel and they use vacuum as insulation between these two layers, S'well has a triple-layer insulation construction, which means it works better at keeping your drink cold or warm for a certain period of time. But there are only 3 size options of S'well bottles, Yeti have more choices, and even bottles specially designed for children. So if you are considering a water bottle for your kid, Yeti rambler might be a better choice.
Both brands allow customers to choose a color that suits personal style. S'well bottle provides unique design and color, while Yeti only offers the customization of color. This is where S'well can secure an edge over many of its competitors. The Yeti bottle is usually bigger than Yeti's, which makes it a better choice for those who work outside and require lots of water daily. From a environmentally-friendly perspective, S'well was meant to help the environment and reduce pollution as much as it could, while Yeti was created to make a sturdy and durable bottle for outdoor activities. So, depending on your own preference, you can choose one that meets your requirement.
Both bottles are easy to clean, but S'well, unlike its competitor Yeti, can't be put into the dishwasher, so for those who find it troublesome to wash their bottle by hand, Yeti Rambler wins. Besides, with all those similar functions, Yeti rambler bottle is relatively cheap.
We believe after reading this brief comparison, you may have an idea about which bottle is best for you and you daily activities. Ultimately, it all depends on what unique features you are looking for and under what circumstances you will use the water bottle.