In today's health-conscious and eco-friendly world, the demand for reusable water bottles has soared exponentially. As a result, businesses and individuals seeking to provide a sustainable solution for hydration have turned their attention to find wholesale water bottle manufacturers and suppliers. We all know that a reliable manufacturer is indeed a critical first step toward the success of your business, especially when dealing with products like wholesale custom water bottles. The manufacturer you choose will directly impact the quality, cost, and timeliness of your products, which ultimately influences customer satisfaction and your business's reputation. China, this global manufacturing hub, has established itself as a prominent player in producing high-quality, cost-effective, and customizable water bottles to cater to diverse market needs. In this article, we will explore the reasons behind the popularity of wholesale water bottle manufacturer/supplier in China, delve into the process of finding reliable suppliers, and identify key platforms for connecting with trustworthy manufacturers and suppliers!
Wholesale Water Bottles Automatic Manufacturing Line
1. Why choose wholesale water bottle manufacturer/supplier in China?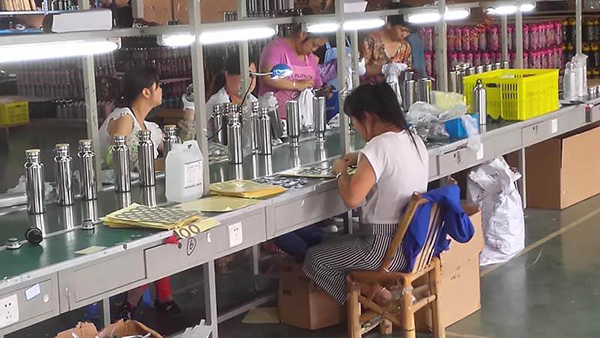 As for water bottle manufacturer, China has consistently enjoyed immense popularity. With a rich history of craftsmanship, coupled with technological advancements, China has demonstrated an exceptional ability to fulfill varying market demands. Moreover, its dedication to quality control and adherence to international standards have bolstered its reputation, instilling confidence in businesses worldwide. Here let's explore deeper reasons why so many people even famous water bottle brands choose manufacturers in China.
Cost-Effectiveness: China's lower labor costs and efficient manufacturing processes often result in competitive pricing for water bottles. For instance, if you're looking to produce stainless steel water bottles, the cost of labor and raw materials in China is usually lower compared to other regions, leading to cost savings.
Wide range of options: Chinese manufacturers offer a diverse range of water bottle options. You can find different types of water bottles. If your business requires a specific type of water bottle, such as one with a built-in Bluetooth speaker, Chinese manufacturers can likely accommodate your request.
Customization: Chinese manufacturers often allow for extensive customization. Let's say you want to create branded stainless steel water bottles with a unique color gradient and your company logo laser-engraved on them. Chinese manufacturers can work with you to design and produce these customized bottles, helping your brand stand out.
Manufacturing expertise: China's manufacturing expertise is exemplified by the production of high-quality goods at scale. If you're launching a promotional campaign and need a large quantity of plastic water bottles with consistent quality, Chinese manufacturers' expertise in mass production can ensure timely delivery without compromising quality.
Scalability: Chinese manufacturers are equipped to handle large orders. If you're an event organizer needing thousands of stainless steel water bottles for a marathon or a music festival, partnering with a Chinese manufacturer can help you meet demand without facing production bottlenecks.
International trade experience: China has a well-established infrastructure for exporting goods worldwide. Suppose you're a small business based in Europe looking to import stainless steel water bottles from China. In that case, Chinese manufacturers' familiarity with export procedures and shipping logistics can simplify the process and reduce potential delays.
Technological advancements: Chinese manufacturers often adopt cutting-edge manufacturing technologies. Suppose you're in the fitness industry and want to offer smart water bottles that track users' water intake. Chinese manufacturers with expertise in integrating Internet of things technology can help you create these advanced products.
One-stop solution: Chinese manufacturers can offer end-to-end solutions. For example, if you're a wellness company looking to launch a new line of glass water bottles with eco-friendly packaging, a Chinese manufacturer can assist with design, manufacturing, and even the creation of sustainable packaging materials.
Quality and durability: Last but not least, Chinese manufacturers have experience in producing high-quality stainless steel products. Stainless steel water bottles are prized for their durability and resistance to rust and corrosion. Chinese manufacturers can ensure that the bottles are made from food-grade stainless steel and meet international quality standards.
2. How to search reliable wholesale water bottle manufacturer/supplier in China?
But we should know only reliable and experienced water bottle suppliers are worthy being our business partner. When selecting a wholesale stainless steel water bottle manufacturer in China for your business, reliability and experience are critical factors to consider. Here are some steps you can take to ensure you're partnering with trustworthy and experienced suppliers:
Research and due diligence: Start by researching potential suppliers online. Look for reviews, testimonials, and feedback from other businesses that have worked with the supplier. This can give you insights into their reputation and the quality of their products and services.
Supplier verification: Verify the supplier's legitimacy. Check if they have a physical address, a legitimate website, and valid contact information. Scammers may pose as legitimate suppliers, so ensure you're dealing with a genuine business.
Years of operation: Look for suppliers with a proven track record. Companies that have been operating for several years are likely to have more experience in the industry and a history of fulfilling orders reliably.
Certifications and standards: Check if the supplier holds relevant certifications, such as ISO certifications for quality management. For stainless steel water bottles, ensure they use food-grade materials that meet international safety standards.
Sample orders and testing: Before placing a large order, consider requesting a sample batch of the stainless steel water bottles. This will allow you to evaluate the quality, craftsmanship, and any customization options firsthand.
Communication and responsiveness: Reach out to the supplier with inquiries and assess their responsiveness. A reliable supplier will be prompt in their communication and willing to address your questions and concerns.
Factory visit: If possible, consider visiting the supplier's factory in person. This gives you a firsthand look at their production facilities, quality control processes, and overall operations. Click and read more: Where Are RTIC Coolers and Tumblers Made?
References and referrals: Ask the supplier for references from other businesses they've worked with. Contact these references to get insights into their experience working with the supplier.
Clear terms and agreements: Ensure that all terms, agreements, and expectations are clearly outlined in a contract or agreement. This includes details about pricing, delivery schedules, customization options, quality standards, and any warranties.
Sourcing agents: If you're unfamiliar with the sourcing process or don't have the resources for in-depth verification, consider working with a reputable sourcing agent or third-party inspection service. They can help you identify reliable suppliers and conduct thorough checks on your behalf.
Remember that finding the right supplier is a critical step that can greatly impact your business's success. Take the time to do thorough research and due diligence to ensure that you're partnering with a reliable and experienced wholesale stainless steel water bottle manufacturer in China.
3. Top reliable wholesale water bottle suppliers in China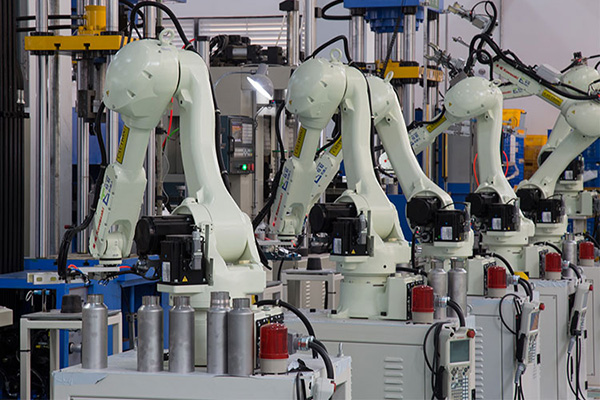 Finding a reliable water bottle manufacturer is not easy. Participating in offline exhibitions, akin to the Canton Fair, remains one of the most effective ways to find reliable factories. However, attending such events involves high costs and time constraints due to the fixed duration of the exhibitions. For individual sellers looking to establish their own brands, a viable approach is to initiate an online search. Start by searching "Wholesale water bottle suppliers" on Google. Then, follow the advice provided in the previous section to discern trustworthy sellers. This method offers flexibility and cost-efficiency, allowing sellers to evaluate potential partners without the limitations of time and geographical constraints associated with physical exhibitions. Here we'd like to show you three top trustworthy and experienced manufacturers in China for your reference.
KingStar: Established in 2002, KingStar Industries Co., Ltd has emerged as a foremost player in China's vacuum insulated stainless steel water bottle manufacturing landscape. Its specialization encompasses the creation of high-quality stainless steel water bottles, flasks, coffee cups, and various vacuum-insulated containers. With a comprehensive quality management system overseeing every facet from material selection to after-sales service, KingStar is dedicated to delivering innovative, top-tier drinkware and containers to customers worldwide. Most importantly, KingStar gets all certifications needed, including ISO, FDA, LFGB, and RoHS, attests to our adherence to industry benchmarks. Backed by a proficient R&D team of 38 engineers, KingStar is committed to swift responses within 24 hours for inquiries, and efficient sample delivery within 7 days and official orders within 28 days further underscore its commitment to customer satisfaction. If you want more information, you can contact with KingStar and you'll get immediate response.
BulkFlask: This is a prominent wholesale water bottle manufacturer and supplier based in China, revolutionizing convenience through its seamless online platform for direct purchasing on the company website. With a minimum order quantity of 24 water bottles, BulkFlask offers competitive pricing that improves with larger quantities, ensuring exceptional value without compromising on quality. Garnering widespread recognition on platforms like YouTube, where customers frequently laud its cost-effectiveness, BulkFlask thrives on a culture of positive referrals within its customer base. The company's product excellence is bolstered by certifications including ISO, FDA, and LFGB, assuring safety and reliability. At BulkFlask, a dedicated professional design team stands ready to cater to your customization needs, providing both OEM and ODM services. Once an order for water bottles is placed, a dedicated representative guides the process to ensure the final delivery aligns seamlessly with your expectations. As a testament to BulkFlask's commitment to quality, safety, and customer satisfaction, its reputation is built on the foundation of its industry-certified products and unwavering dedication to delivering premium water bottle solutions. You can contact with BulkFlask for more information or purchasing directly if you have made buying decisions!
EcoShine: EcoShine Drinkware Limited with 15 years'history is a dynamic force in custom design water bottle manufacturing based in Wuyi County, Zhejiang Province, China. Committed to ingenious concept design, cutting-edge tooling development, and meticulous quality inspection, the company has earned a reputation for customer satisfaction and loyalty. With a diverse product range including stainless steel water bottles, tumbler cups, travel mugs, and more, EcoShine operates from an 8,000 square meter facility with a monthly output of 250,000 pieces. The company's rapid expansion and dedication to excellence make it a prime partner for those seeking premium personalized drinkwares. If you want to purchase water bottles from EcoShine, you just need to email them with your detailed requirements, covering aspects like logos, colors, quantities, and packaging preferences. Then will give you a response within 24 hours on weekdays as well as price quotes and estimated lead times for both products and tooling. With a comprehensive process and professional team, you can have a seamless journey from product discovery to successful delivery from EcoShine.