Have you ever found yourself in need of a cold drink on a hot summer day, or a warm beverage on a chilly morning hike? If so, you may have already realized the importance of a well-insulated water jug. Insulated water jugs are designed to keep your drinks at the desired temperature for longer periods of time, whether you need them to stay hot or cold. But the benefits of insulated water jugs go beyond just temperature control. In this article, Kingstar will take you to explore the many reasons why people need insulated water jugs and how they can enhance your daily routine.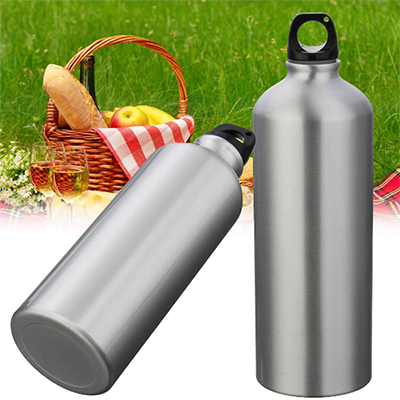 What Makes an Excellent Insulated Water Jug?
When it comes to staying hydrated on-the-go, a reliable insulated water jug can make all the difference. Whether you're out on a hike or just trying to keep your beverage at the optimal temperature throughout the day, a great insulated water jug can be your go-to companion. Here are some key characteristics to look for in a great insulated water jug:
Excellent Insulation
The main purpose of an insulated water jug is to keep the contents at the desired temperature for a longer period of time. Water bottles without a double-walled container cannot retain the temperature of the liquid inside for very long. But a great insulated water jug has excellent insulation  can keep the liquid hot or cold for a longer time. Look for jugs with double-wall vacuum insulation technology or foam insulation, keeping your beverage hot or cold for up to 24 hours.
Durability
A great insulated water jug should be made of high-quality materials that are durable and long-lasting. Look for jugs made of food-grade stainless steel, BPA-free plastic or glass. The material should be rust-resistant and able to withstand wear and tear from regular use. For instance, if you plan to use it outdoors, stainless steel or hard plastic will be your good options.
Leak-proof
The water jug should be designed to prevent leaks and spills. Look for jugs with tight-fitting lids that are easy to open and close, and seals that prevent any leaks or spills.
Easy to clean
An excellent insulated water jug should be easy to clean and maintain. It should be dishwasher safe or have a smooth interior that is easy to wipe clean and a wide-mouth opening also makes it easier to clean.
Capacity
Choose a water jug that can hold enough liquid to meet your needs. Consider the size and weight of the jug, and whether it will fit in your refrigerator or car. A great insulated water jug should have a capacity that is suitable for your daily use. 5.A large jug is great for a group, while a smaller one is perfect for individual use.
Portable and Convenient
Look for additional features that can enhance the convenience of the water jug, such as a comfortable and anti-slipping handle for easy carrying, a wide-mouth opening for easy filling and cleaning, or a spout for easy pouring. The water jug should also be easy to transport and fit in most cup holders.
Stylish Design
While not a crucial factor, a stylish design can add a touch of elegance and make the jug more appealing to use. Choose a design that reflects your personal style and preferences.
Environmentally Friendly
Excellent insulated water jugs are usually made from durable, long-lasting materials, which means that they can be used for many years. By using an insulated water jug, you can refill it with tap water instead of purchasing single-use plastic water bottles. This reduces the number of plastic bottles that end up in landfills, polluting our environment and harming wildlife.
Conclusion
In brief, an excellent insulated water jug is one that effectively maintains the temperature of your drinks for extended periods while being easy to use, clean, and transport. The insulation material, size and shape, lid, and design are crucial factors to consider when looking for the best-insulated water jug. Finding the right insulated water jug can enhance your drinking experience, whether you're on-the-go, at work, or enjoying outdoor activities. By considering these essential factors, you can find a jug that meets your needs and keeps your drinks at the perfect temperature, ensuring maximum satisfaction and convenience.
KingStar, a leading vacuum insulated stainless steel water bottle manufacturer in China, struggles to provide high-quality water jugs for custom with custom services. For more information, please contact us!