With the continuous improvement of people's living standards, people gradually focus more on their physical health. As a result, they start to buy health-related gears such as fitness trackers, smart brushes and smart watches to better take care of themselves.
The booming of these fitness equipment also in turn gives an impetus to the advancement of fitness technology. That's way there are so many matured smart products in the market. So here comes a question: "Is it necessary to buy a smart water bottle?" If you want to answer this question, you have to know what a smart water bottle is.
The smart water bottle is a water container that has in-built intelligent chips connected to your phones, through which it can play multiple functions. Normally, they can do what a traditional bottle can't. Some smart water bottle can offer you real-time temperature of drinks on the screen of the lid, other advanced ones can even monitor the temperature inside of the bottle, still others can achieve man-machine interaction.
Nowadays, the smart water bottle is favored by tastemakers as it is a newly created gear and has appealing functions. However, it is always difficult for new things to hit in the market and to be accepted by the public. And some people start to wonder whether the smart bottle is more practical than a traditional one, and whether it is worth buying.
How Do Smart Water Bottles Work?
Most of the smart water bottles are connected to your mobile phones via Bluetooth. Built-in temperature sensor, switch sensor and other sensors, and its built-in chip, cooperate with the mobile phone app through Bluetooth communication to realize smart functions such as reminding to drink water, displaying temperature, and detecting water quality.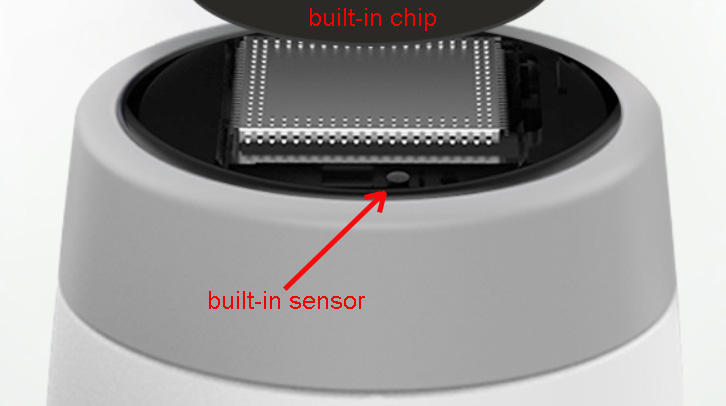 The Main functions Of Smart Water Bottles
Display temperature: Ensure consumers drink water at the right temperature.
Remind to drink water regularly: Remind people to drink water through the flashing of the water cup or the ringing of the mobile phone. Thirst indicates that the body's water shortage is quite serious, and it is too late to replenish it at this time. According to investigation and research, people who have the habit of drinking water frequently have significantly fewer people suffering from constipation and urinary tract stones than those who drink water infrequently. Moreover, it also has a preventive effect on serious diseases such as myocardial infarction and stroke. Remind that drinking water on time is a function that is very beneficial to human health.
Health management and hydration statistics: Hydration statistics; hydration target setting; real-time measurement of drinking water; calculating drinking water through algorithm, statistics goal achievement rate; App reporting daily, weekly, and monthly drinking water statistics; reminding to take medicine on time;
UV sanitizing: Kill bacteria and viruses in the water bottle through UV light to ensure water sanitation.
Test the water quality: Test whether the water is clean and turbid.
Simple game function: Simple game functions such as rock-paper-scissors game. Eliminate the loneliness of people's journey.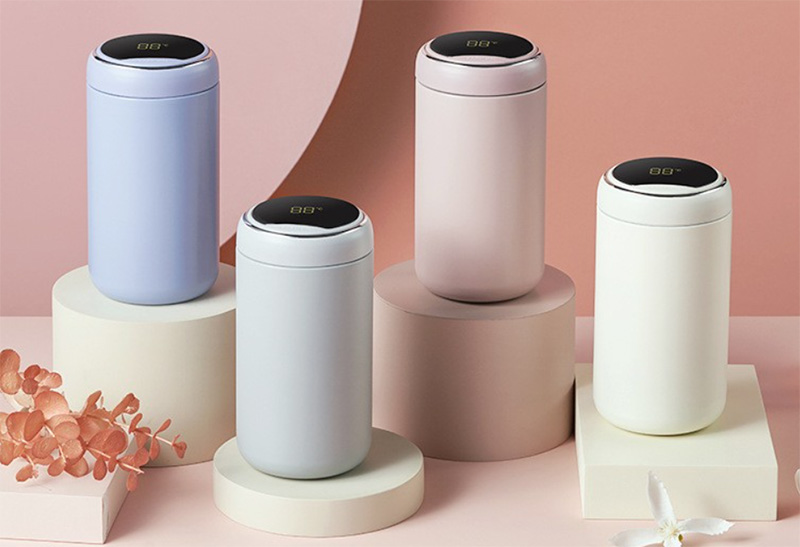 The More Functions Of The Smart Water Bottle, The Better?
A smart cup with 2-3 main functions is enough. If you want to design your own smart water bottle brand achieving many functions on the same cup, there will be some disadvantages:
The unit cost will be very high.
The smart module will be very large and heavy.
The power consumption is large, causing consumers to charge frequently.
A problem with a function of the multifunctional product will cause the entire cup to be scrapped.
The more features, the more expensive the product. And many small functions are very inapplicable, and consumers may not need them all the time.
 Why Are Smart Water Bottles Good?
Many scientists and researchers have pointed out that drinking adequate water every day is key to maintaining your body and health. However, it is documented that only 1/7 of the surveyed people has reached the standard daily drinking volume—others may drink less or have beverages/wines for replacement.
Because most of the smart water bottles can remind people of hydration in a regular basis, it is apparently guessable that these water bottles are mainly bought by people who take their health seriously and want to get hydrated regularly and fully. In addition, the senior may forget to drink water due to their declined memory and office men and ladies who are absorbed in their work may also ignore drinking/eating. So you can see, the smart water bottle actually has a large potential market.
Intelligent water bottles also help you cultivate healthy habits though their varied functions. With such a high-tech bottle, you will get used to drinking regularly, giving up unhealthy beverages such as soda and wines, and also enjoying tasting water at your required temperature.
Apart from the above mentioned strengths, intelligent water bottles will have more practical functions waiting for you to discover in the days ahead.
What Are The Shortcomings Of Smart Water Bottles?
Everything has its two sides, and the smart water bottle is no exception. The first shortcoming of smart water bottle is about the charging issues. Unlike traditional insulated water bottles that use vacuum insulation technology to keep drinks cold or hot for hours without extra charging, the intelligent water bottle needs to be charged frequently. So if you do not have a charging devise with you, your bottle will stop working when the bacteria runs out and will even be dwarfed by a normal stainless steel vacuum insulated water bottle.
Another weakness of the intelligent water bottle is that the circuits inside of the bottle is easily broken down due to outer forces. You may just accidentally drop the intelligent water bottle onto the ground and then it stops working. In other word, you have spent a large amount of money on nothing except for an "dumb" bottle.
Besides, the quality of the chips and the bottles themselves varies from one company to another. If you purchase an inferior one, you may find your bottle fail to be connected to your phone or your phone can not control the bottle after a period of use. What's worse, it is difficult for you to distinguish the good ones from the inferior ones as the chips can not be directly seen, nor can its performance be tested.
Which Smart Water Bottles Are Worth Buying?
There are many intelligent water bottles in the market. And you may stare at them all at sea and don't know which one is worth buying. Since it is costly for you to buy them all and test their performance one by one to pick up the best, here we list some of our recommended smart water bottles and make a brief introduction of each one.
It is worth mentioning that most of the water bottles listed here have an unique app that allows you to control the bottles via your phone. You can see how much water you have to drink everyday and when to enjoy your hydration.
The first smart water bottle we recommend you is the H2OPal. This one is much more expensive yet it has strong functions. For example, you can set up the time to get hydrated on the H2OPal app, and the smart H2OPal water bottle will send you notifications when the set time advents. Like the Bellabeat Spring, H2OPal also offers you personalized daily drinking volume for your healthy and regular hydration.
The most obvious distinction of H2OPal smart water bottle is that the monitoring function is realized not by the bottle itself but by the movable silicone bands around the bottle. And the complicated yet advanced sensors are built in the bands. In other words, you can take down the bands and install them to another bottle, which greatly lengthens the service life of your bottles and help you turn to other bottles regularly for your own health.
The Hidrate Spark may be the most attractive one in terms of the appearance. You will find out that the intelligent water bottle of Hidrate Spark is also one of the cheapest among our listed options. It is only sold at a price of $45. The reason why its price is comparatively lower than others is that Hidrate Spark water bottle has the simplest function—it enables your phone to glow when it is time for hydration, and that's all. No other functions!
Besides, this smart water bottle is not vacuum insulated, which means it can not keep your drink/water cold or hot for a long time. So if you want to enjoy icy cold water/beverages in a hot summer day, then this one is definitely the last option for you to choose.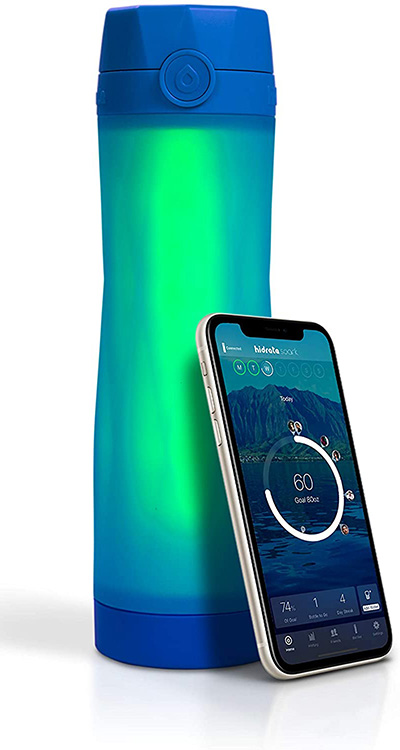 The next one we recommend you is the Hydra Tech Bottle. The Hydra Tech Bottle is famous for its complete high tech set, including a speaker, a speakerphone, a power bank, a sleep sounds app, and of course, the bottle itself. So it is guessable that the Hydra Tech Bottle is greatly welcomed by tech fashion chasers, and that is the truth despite the fact that the smart water bottle of Hydra Tech Bottle concerns less about people's health compared with the H2OPal.
The last one is LARQ. The LARQ R&D team, inspired by the working principle of "sunlight and ultraviolet rays destroying DNA chemical bonds to achieve sterilization", developed the world's first digital intelligent water purification technology-patented nano PureVis UV-C LED ultraviolet sterilization technology. It uses a unique mercury-free portable deep ultraviolet water purification technology to emit 280 nanometers of UV light, which can neutralize and kill biological pollutants that are harmful to the human body and cause odors in the water cup, as well as super-resistant bacteria. With its high efficiency in destroying virus and bacterial DNA, LARQ's technology can eliminate up to 99.9999% of harmful biological pollutants, which are commonly understood bacteria and viruses.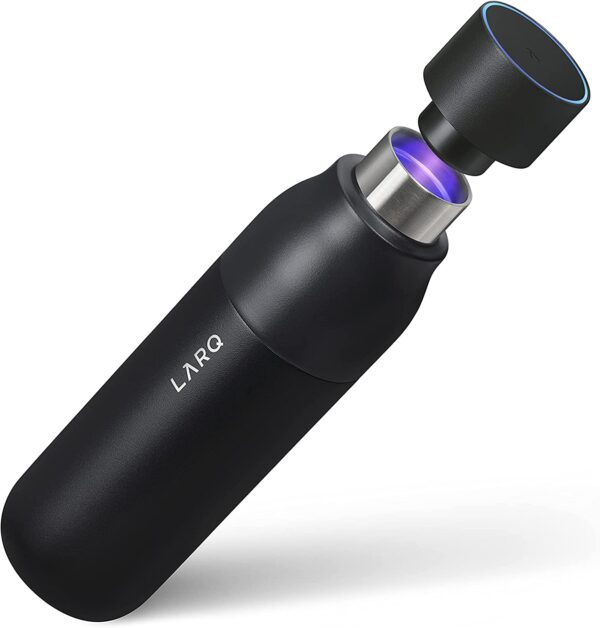 Want To Make Your Custom Design Smart Water Bottles?
You are now at the right place. KingStar the leading smart water bottle manufacturer. Both OEM and OEM are welcome. KingStar has devoted to design, manufacture and sell innovative and stylish high-end drinkware such as smart water bottles, tumblers, koozies, and food jars to customers all round the world. You are welcome to contact us, our team will reply your email within 24 hours.