RTIC is an emerging water bottle brand whose tumblers and coolers have been praised and pursued by customers since its birth in 2015. RTIC water bottle gears are similar to that of Yeti yet has its unique features and price edge. In this article KingStar will share with you some knowledge about RTIC and its cups.
I. Who Is the Owner of RTIC?
RTIC is owned and run by twin brothers Jim and John Jacobsen who co-founded the company in Cypress, Texas, 2015. They started from the water bottle business and has expanded the scope of their business. Currently, RTIC is selling hard coolers & soft coolers, drinkware products, apparel and outdoor gears (accessories are also included).
II. How Will RTIC Grow
The core value of RTIC is "saving your money for your adventure". It is guessed from this slogan that RTIC products are quite affordable and features high cost-performance. You are right! RTIC focuses on promoting quality outdoor equipment with agreeable prices for customers, and their quality "bargain" (compared to Yeti) has been enthusiastically welcomed by customers in the United States.
According to Jim Jacobsen, RTIC aims to fulfill such an idea that money is spent on the adventure rather than the gear itself. And this is what the company has been pursuing for years. The twin brothers plan to further expand the brand into a wider variety of outdoor equipment such as tents, lanterns and barbecue grills. Besides, opening about 20 RTIC Outdoor stores across the United States is also in that plan. It is reasonably expected that RTIC Outdoors and RTIC products will be located across the country.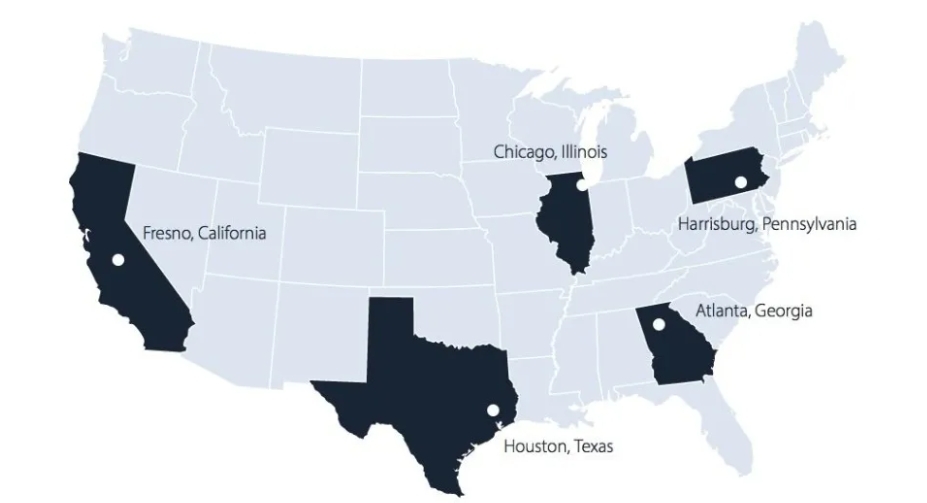 III. Where Is RTIC Located?
RTIC is located in Cypress, Texas, the place where their first retail store and head office sits. The phone number is 1 (855) 527-6993. At present, RTIC has set five different fulfillment warehouses in the United States who are responsible for distributing products such as coolers and tumblers.
The five fulfillment warehouses include:
Atlanta, Georgia
Chicago, Illinois
Fresno, California
Harrisburg, Pennsylvania
Houston, Texas
IV. What Are RTIC Cups Made of
RTIC cups/tumblers in bulk are made by stainless steel 18-8 (SUS304) that contains no BPS or BPA, safe for hydration and heating. RTIC devises an ultra-durable construction that is characterized by a remarkable anti-impact capability. Just as RTIC boasts their tumblers: "You can take our tumblers from the bottom of the Death Valley to the peak of Mount Everest!" Yes, RTIC tumblers, just like Yeti, is also famous for the durability and versatility in different outdoor situations.
RTIC cups adopt double-walled stainless steel to deliver perfect insulation performance, enabling outdoor enthusiasts to enjoy drinks/water wherever they go. According to KingStar's tests, RTIC tumblers are capable of keeping icy cold drinks cold for up to 12 hrs, or piping hot water warm for 6 hrs. That's really amazing and incredible. The thickened outer stainless steel wall can withstand impact, rust and scratch, applicable for an array of outdoor adventures. The flip-top lid of RTIC cups is perfect for people to get hydrated with a straw. Additionally, the lid is splash-proof and leak-proof, allowing users to put them in their bags carefreely. And when it comes to refilling, it is easy to open the lid!
V. Where Are RTIC Cups Manufactured?
RTIC tumblers, coolers and other water bottle products are all made and assembled in China. RTIC fully uses the manufacturing advantages of Chinese water bottle suppliers, and manages to find a reliable and capable water bottle/cup/tumbler manufacturer, like KingStar. The advanced manufacturing equipment, long production history and expert research and development team of this supplier has attracted famous water bottle brands (including RTIC) and successfully established long-term strategic cooperation with these brands.
In reality, renowned water bottle brands like Yeti, S'well, K2, RTIC, Hydro Flask and so on all choose Chinese drinkware manufacturers as their solid back. Once the quality products are guaranteed, these companies can have a head start planning specific marketing strategies.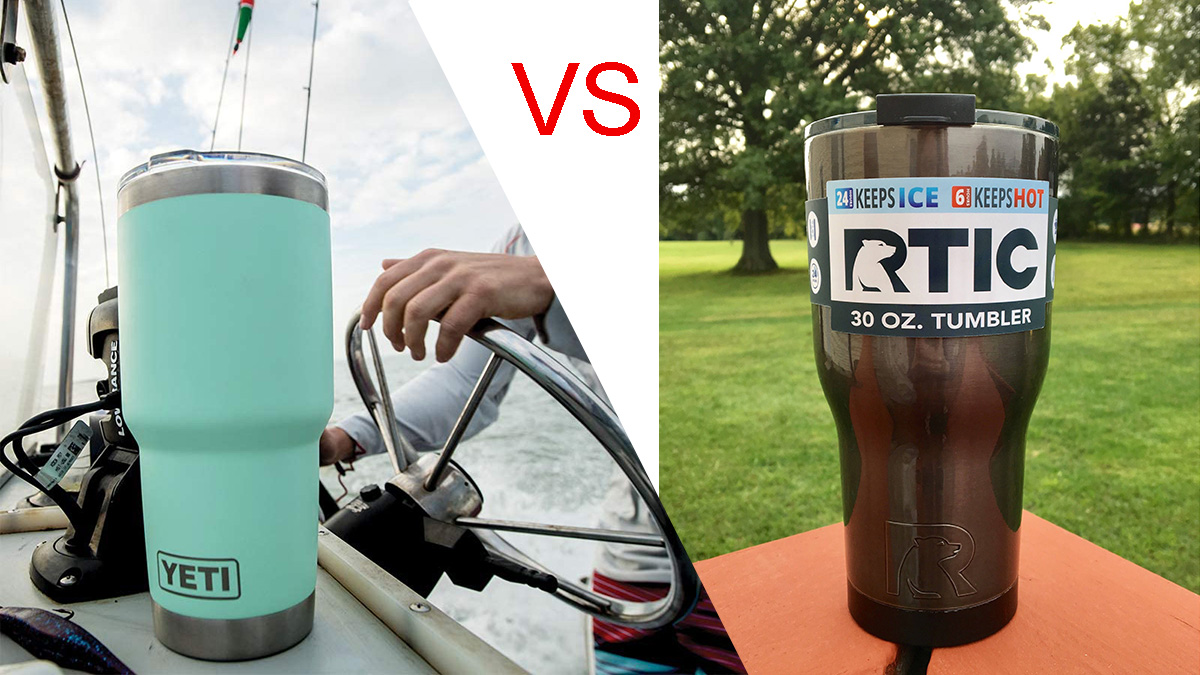 VI. RTIC Tumblers VS Yeti Tumblers, Which Ones are Better
RTIC tumblers and Yeti tumblers (Rambler series), which one is better? Here KingStar briefly states some facts. Both RTIC and Yeti offer outdoor enthusiasts long-term hydration solutions. The insulation performance of these two brands are both whopping good. Their tumblers can keep drinks cold or warm for a very long period of time, enabling travelers to get hydrated with a satisfactory temperature. So from this point of view, they are both winners.
In terms of fashion, these two brands present a variety of color options and styles for customers to choose. It is expected that every customer can find the one that suits him/her best. RTIC tumblers and Yeti Ramblers are both made by 18-8 stainless steel (SUS304) that ensures safety and delivers an authentic flavor of drinks. These cups are also entirely BPA-free.
However, the only shortcoming of Yeti Rambler lies in its high price. For example, a RTIC tumbler of 30 oz sells for $22.99 whereas a Yeti Rambler of the same capacity costs a customer $34.98! And some certain color options even sell for $78.37. In a word, sharing the same quality with Yeti, RTIC tumblers are definitely much more affordable and popular.