Introduction
Are you looking for a water bottle that not only keeps you hydrated but also promotes your brand effectively? Custom branding has gained immense popularity among wholesale water bottle manufacturers for its ability to create a lasting impression on consumers. In this article, we will explore why custom branding is so popular in the water bottle industry and provide valuable insights on how to customize water bottles for effective branding. Additionally, we will showcase the top 5 water bottles that are excellent choices for custom branding.
Why custom branding popular among water bottle suppliers?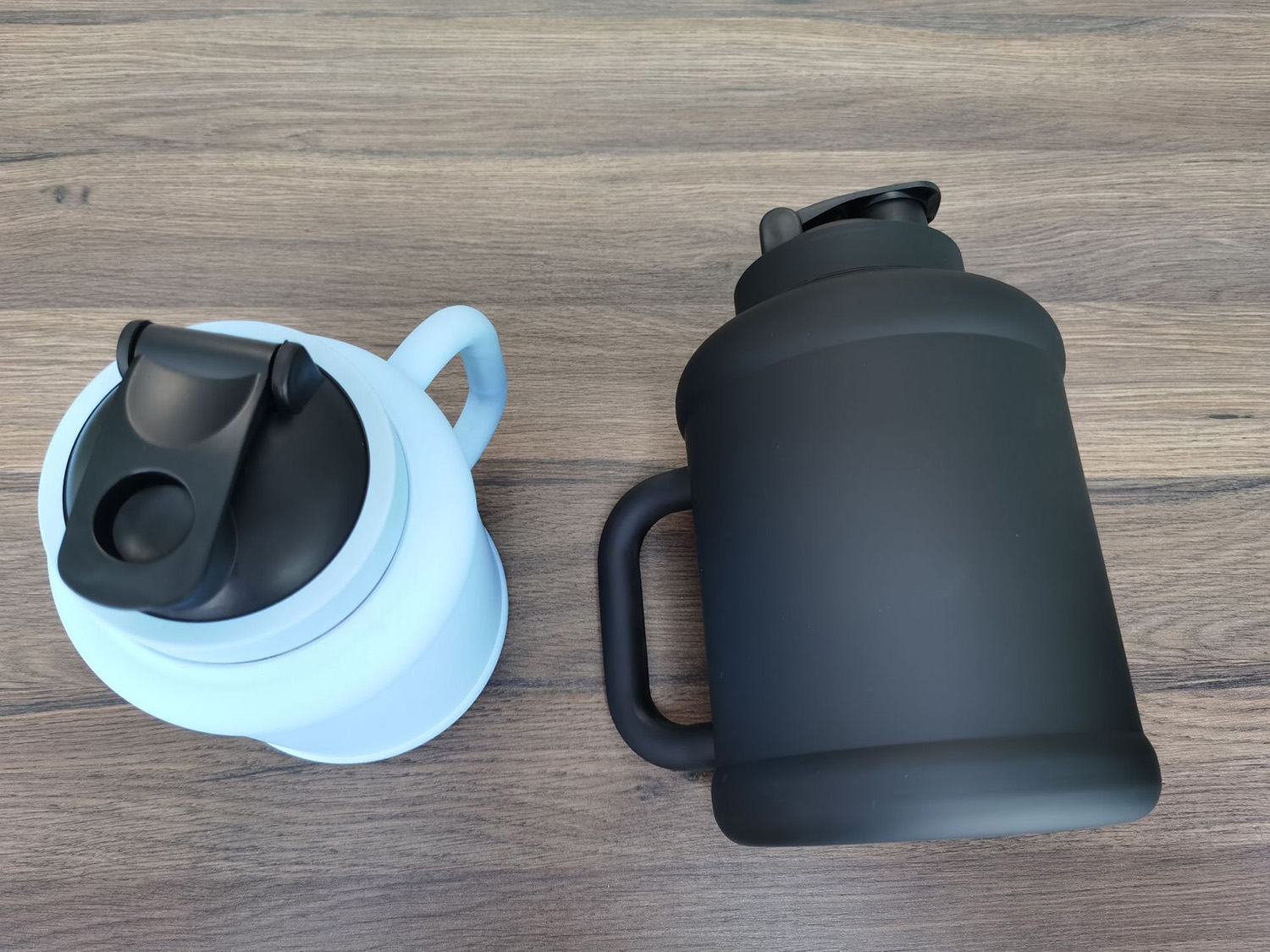 Custom branding has become a go-to strategy for many wholesale water bottle suppliers. It gives businesses a chance to establish a unique brand identity in crowded market. By customizing water bottles / bulk insulated coffee tumblers cups with their logo, shape, color and design elements, suppliers can differentiate their products and create a cohesive brand image.
With customized drink bottles, consumers will be on a deeper level. Personalized water bottles not only serve as functional items but also act as a representation of the brand's values and personality. This emotional connection helps build trust and loyalty among customers.
In addition, custom branding enables suppliers to create a walking advertisement. When customers use branded water bottles in public spaces, they inadvertently become brand ambassadors, spreading awareness and generating word-of-mouth marketing.

How to custom branding for water bottles?
Customizing water bottles for branding requires careful planning and attention to detail. Here we will show you some essential steps:
Define your brand identity: Start by identifying your brand's core values, target audience, and designed image. This will help you determine the style, colors, and messaging for your custom water bottles.
Select the right water bottle: Choose or design a water bottle that aligns with your brand's aesthetics and functional requirements. Consider factors like size, shape, material and lid type at the same time.
Choose printing techniques: Select the appropriate printing technique for your water bottles, such as screen painting, heat transfer, or direct-to-bottle printing. Each technique has its advantages and considerations, so consult with printing professionals to determine the best option for your design and budget.
Test and approve samples: Before proceeding with large-scale production, order samples to assess the quality and accuracy of your custom water bottles. Make necessary adjustments and obtain final approval before moving forward.
What are the right water bottles for custom branding?
If you don't know where to source reliable water bottles, here we gather several water bottles for your reference:
40 oz Insulated Stainless Steel Tumbler with Handle & Straw Lid: This water bottle is made of stainless steel and comes with a handle and a straw lid. It has a large capacity of 40 ounces, making it suitable for those who need to carry a significant amount of liquid. The insulated design helps maintain the temperature of the beverage. This cup is designed for outdoors, perfectly suitable for the cup holder in the car. You can take it on the car without worrying its spilling and leaking.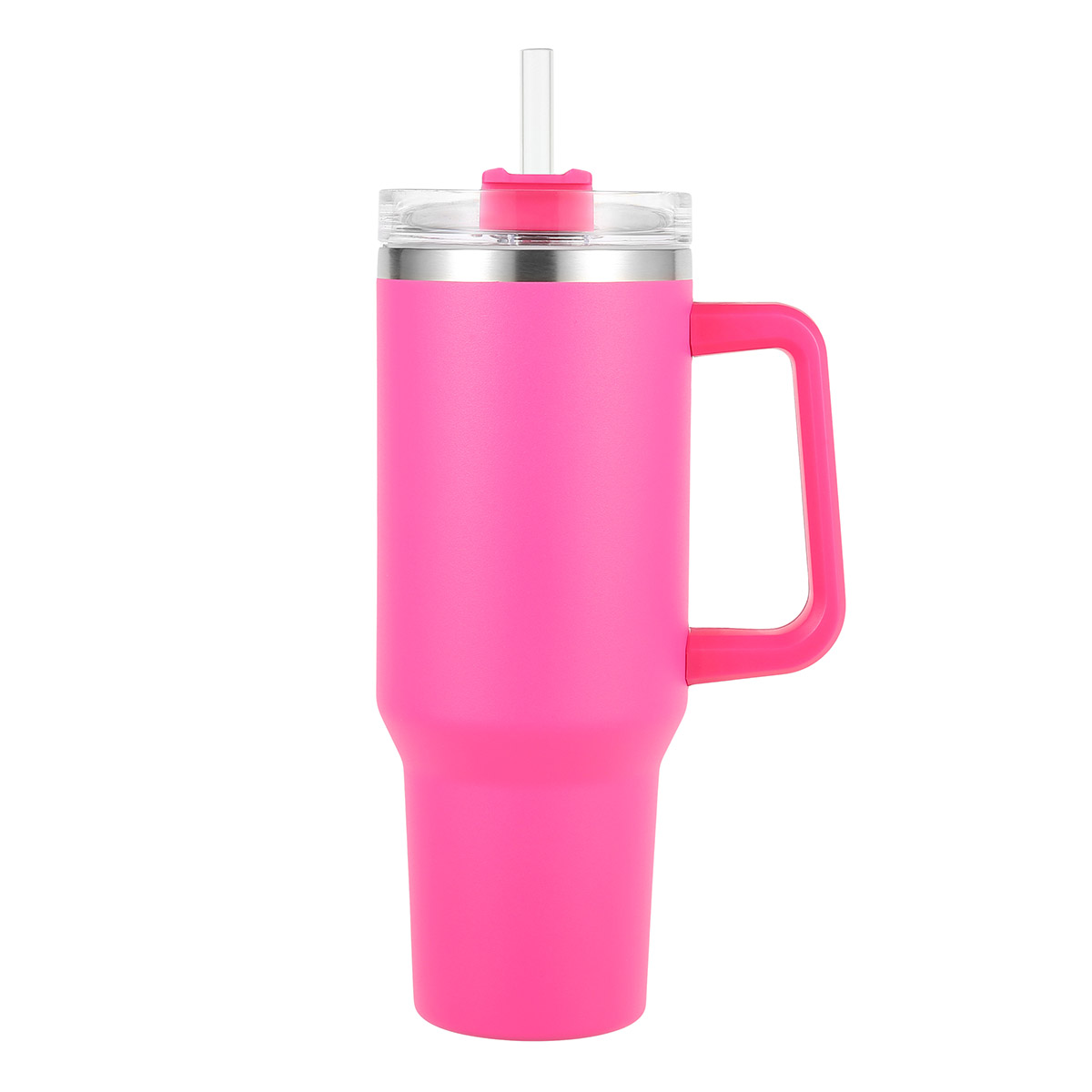 Stainless Steel Standard Mouth Water Bottle with Flex Cap: This water bottle is also made of stainless steel and features a standard mouth opening. It comes with a flex cap for easy opening and closing. The stainless steel construction ensures durability, and the vacuum insulation helps keep drinks hot or cold. This durable water bottle remains condensation-free even when filled with cold water, and its insulated design prevents heat transfer, ensuring that your hands are protected when filled with hot water.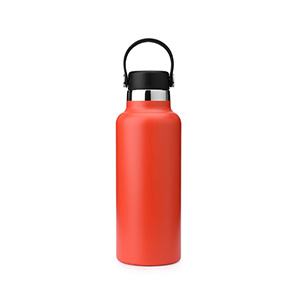 Metal Tumbler Blank Red with Magnetic Slider Lid : This tumbler is crafted from high-quality, eco-friendly, and BPA-free 18/8 stainless steel (SUS 304). It features a magnetic slider lid for smooth opening and closing, and a wide-mouthed sip hole for direct sipping or straw use. The spill-proof design fits popular tumbler brands, keeping beverages hot or cold for hours. With a durable, sweat-proof, and easy-grip powder-coated finish, this tumbler is perfect for car cup holders.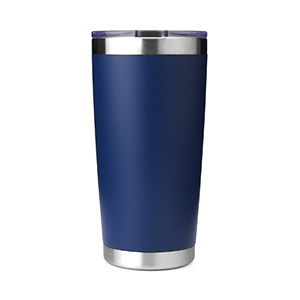 ECO Friendly Vacuum Insulated Stainless Steel Standard Bolt Water Bottle: With its double-wall vacuum insulation, this bottle keeps your hot beverages hot for 12 hours and your cold drinks refreshing for up to 24 hours. Crafted from high-quality food-grade 18/8 stainless steel, this bottle is both scratch-resistant and 100% BPA-free, ensuring your health and safety. Its durable double-wall structure makes it strong and long-lasting. The standard mouth opening allows for easy insertion of ice cubes and comfortable drinking. Say goodbye to condensation as this reusable bottle remains sweat-free even when filled with icy water, and you won't have to worry about burning your hands when filled with hot liquids.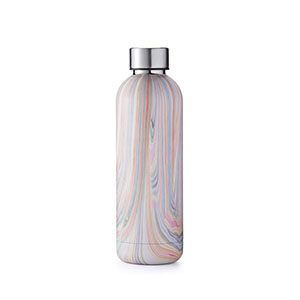 Vacuum Insulated Stainless Steel Wide Mouth Sport Water Bottle: This wide mouth water bottle is designed to keep your beverages at the perfect temperature. With its insulation, hot drinks stay hot for 12 hours, while cold drinks remain refreshing for 24 hours. This rust-proof and leak-proof bottle offers peace of mind wherever you go. Made from high-quality food-grade 18/8 stainless steel, it is not only durable and strong but also scratch-resistant and 100% BPA-free for your health and safety. The powder-coated finish adds a stylish touch. The wide mouth opening allows for easy insertion of ice cubes and provides a comfortable drinking experience. With six different sizes available, ranging from 14oz to 64oz, or the option for customization, you can choose the capacity that suits your needs. Additionally, various caps and lids, such as the flip lid, straw lid, handle lid, sports lid, stainless steel cap or spout lid, offer versatility and convenience.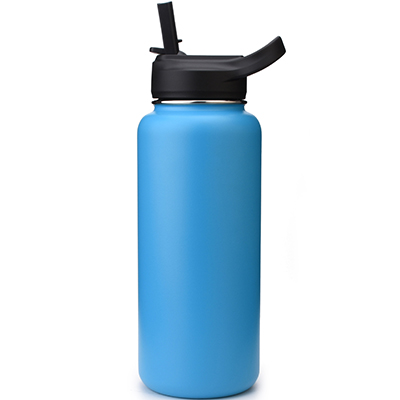 Conclusion
All the five food-grade stainless steel water bottles are very popular among consumers. You can choose the one you prefer and add your own logo and color with our special OEM and ODM service. Ideal as business gifts for occasions like Christmas, birthdays, and anniversaries, our tumblers combine sleek design with practicality.
We offer the option to showcase your brand with a custom logo. You can choose from various logo options, including printed, laser engraved, embossed, and more. To further enhance the aesthetic appeal, these bottles can be decorated in different ways. Options include a sleek brushed stainless steel look with no coating, or you can opt for spray painting, powder coating, copper plating, and more. When it comes to patterns, custom designs can be printed on the bottles using techniques such as silk screen printing, heat transfer printing, water transfer printing, and sublimation transfer. To ensure a complete presentation, packaging boxes are available in different styles, ranging from simple white boxes to custom gift boxes, cylinder boxes, egg-crate packaging, and even protective options like bubble bags. With our stainless steel water bottles, you have the opportunity to personalize your bottles with logos, patterns, and packaging, making them a perfect choice for custom branding. If you want more information, please contact us!