Many clients come to us to ask for advice on private label insulated stainless steel water bottles. They want to purchase custom water bottles. Although most of them are new to the water bottle business, they are really focused on designing bottle shape and their own packaging and adding their brand to our existing insulated stainless steel water bottles to achieve brand strategy.
There are too many articles on the Internet that tell people about the advantages of private labelling, but no one shares their experience of "how to do" or "how much" to private label water bottles.
Since my team has helped many clients with their own brands, they accumulated a wealth of experience. In this article we would like to share the 13 most common solutions for adding labels/logo to water bottles. You'll learn many ideas on how to add your brand to insulated water bottles.
Actually, the 12 solutions above are suitable for private labelling our other products such as tumblers, mugs, beer growlers, pints, coffee pots, food jars etc.
What is Private Label? Why It's Important for Water Bottle Business?
If you want to start buying insulated water bottles /mugs / tumblers / coffee cups / coffee pots and selling them on the online market like Amazon, this is the easiest and best way: check out our website and find the models you are interested in, add private Label these models and start promoting your products under your brand. Or you can send us your design files or idea and we will make a custom water bottle for you with your own brand. Our s
Private labels are the best way for customers to differentiate between your bottles and other bottles. Since our KingStar products are always manufactured with high quality and good design, after you add your own brand, your customers will be willing to pay higher prices and maintain loyalty to your brand. Of course, your margin will be much larger than the other bottle suppliers /
Add Your Brand / Private Label on Product & Packaging
We summarized the 12 solutions into the picture above. The seven solutions on the left side of this figure are used to add a logo to the water bottles. These solutions are suitable for applying to water bottles. The five solutions on the right are for adding your own brand to the package.
Below, I will introduce all the solutions one by one and let you know the estimated cost of each solution. By understanding all of this, you'll get ideas on how to add your own brand to your water bottles. These costs are estimates, and the costs are different for specific products and designs. You are welcome to write us an email about the specific case, we will give you more accurate and detailed answers and quotations.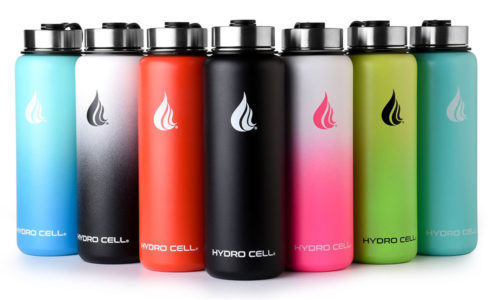 Solution 1: Silk Screen (or Screen Printing)
Silk Screen is the most common and widely used method of adding private labels to bottles and packaging. Most of our products are screen printed. It can be applied to water bottles made of stainless steel or plastic. If you buy more than 500 pieces/item, silk screen is the easiest and cheapest way to add your private label.
If you can purchase more than $3,000 / item, we can provide silk screen printing for free. Alternatively, we will charge you approximately $60 for the production of your logo plate and a printing fee of approximately $0.02/product.
The only drawback of screen printing is that it is not suitable for multi-color patterns, especially for gradient designs. If you want to print a gradient color logo on your product, you must consider heat transfer printing. Or you need to find a solution other than printing.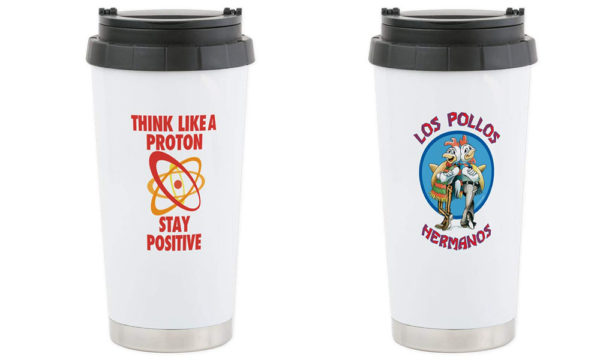 Solution 2: Heat Transfer (Thermal Transfer)
The heat transfer printing process is more complex than screen printing, with a process temperature range of 140 ° C to 180 ° C. It is a bit more expensive than silk screen and has some limitations on materials. It is suitable for plastic (such as PE, PP, ABS, EVA), leather, wood, glass and metal (such as copper and stainless steel). It is not suitable for Tritan.
If you have a truly fancy gradient pattern, heat transfer printing will be your best choice. The cost of creating a printing plate is about $600, and the printing fee for a 6 x 6 cm gradient logo is $0.03. You can use this case as a reference.
Solution 3: Digital Printing
Digital printing refers to the method of printing directly from a digital-based image onto the surface of a bottle. Modern printing methods such as laser and inkjet printing are referred to as digital printing. This eliminates the need for plates that are commonly used for offset printing, which saves money and time.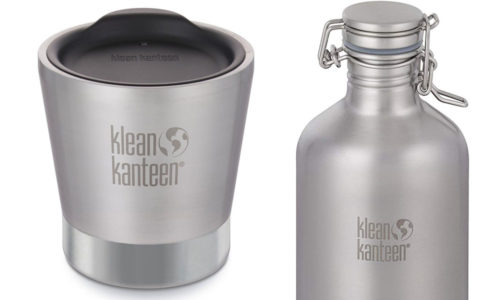 Solution 4: Laser Etching / Engraving
Laser engraving or laser etching gives your product a very high quality looking. If you look around at the market, you will see many bottles with laser-etched logos, text or graphics.
Usually it does not require a huge MOQ because no plate making is required. For large-scale production, depending on the quantity and size, it may take between $0.05 and $0.15 per unit. When your product quantity is small, consider Lase engraving
Solution 5: Water Decal
Water sticker, a sticker that can be used after water soaking. It is a brand new transfer technology that uses water as a carrier to separate the pattern from the backing paper and transfer it to the substrate to realize the principle of indirect printing.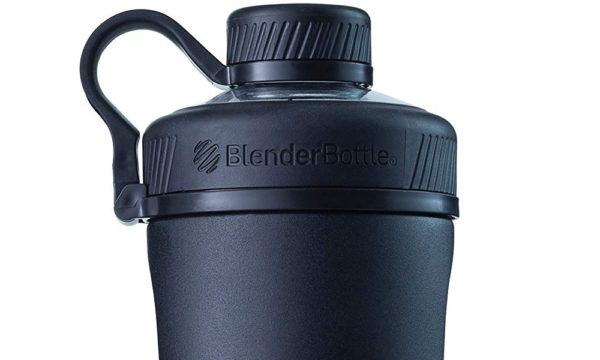 Solution 6: Molding
Molding is to make your own brand in the product mold, which means that the logo is there when the product comes out of the machine, and the solution can be applied to all plastic, rubber parts, such as bottle caps/lids or stainless steel bottles .
The advantage of this solution is that your own brand looks more natural and higher quality than printing, but high cost is its main drawback. Customizing the logo in the mold means you need to replace the existing mold and even create a brand new mold. You don't have to choose this solution when you don't buy a high volume.
No additional cost is required to make a molded private label, but you will be charged for the cost of changing the mold or making the mold, depending on the product. Typically, plastics cost $1,000 to $5,000 for molds and $500 to $1,000 for metal molds.
It takes 15 to 60 days to create a mold, which means it takes longer than other solutions.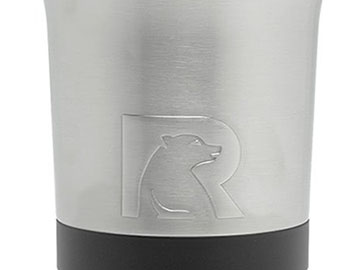 Solution 7: Embossing and Debossing (by Punching and Stamping)
Embossing is a stamping process used to create a raised or recessed logo or relief pattern in the outer wall of stainless steel bottle. This process is carried out by matching male and female roll dies. It is usually combined with 3D effects.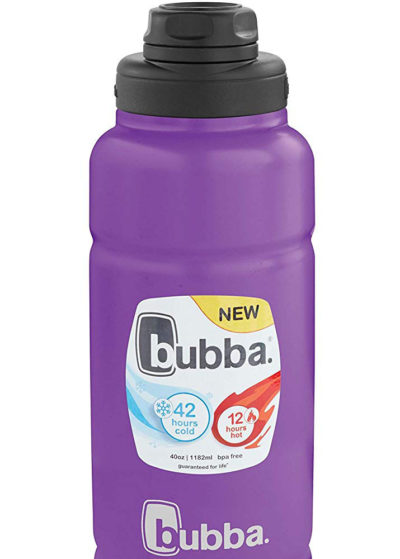 Solution 8: Sticker Label
Sticker label is absolutely the simplest, cheapest and the most widely used way among all solutions for water bottles. Yes, almost everything can be labeled with a sticker.
Usually the MOQ is just $40 to $50 for one design.
Sticker labels are definitely the cheapest, easiest and most widely used of all water bottle private labelling solutions.
Typically, MOQ for a design is only $40 to $50.
Solution 9: Hang Tag
Hang tag is an economical solution to do private label / add your brand to our products (water bottles, tumblers, mugs, coffee pots, jugs, food jars etc).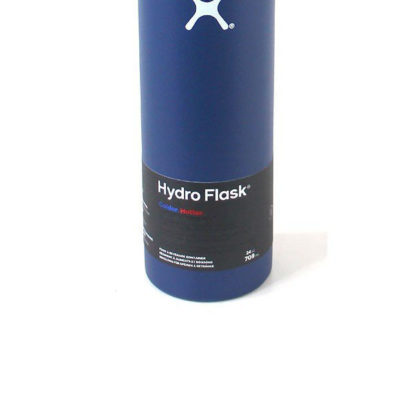 Solution 10: Wrapping Paper
Wrapping paper is a supplementary solution to water bottle private labelling. It can make the bottles look high end.
Solution 11: Printed Poly Bag
Compared to other packaging methods, printed polyethylene bags are a simple bulk product. Since the plate is about $80/color, we usually need tens of thousands as the minimum order quantity. If you are not planning to purchase this quantity, it would be much better to choose another private label solution.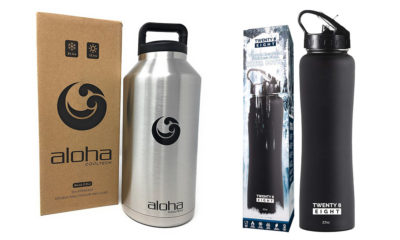 Solutions 12: Customized Gift Box
It's appropriate to make your own design and print on a custom box. Of course, this is the most expensive solution of all the private labelling solutions. A beautiful fancy gift box makes it easy to make your water bottles look great. It is also a way to add extra value and sell it at a higher price.
Gift box prices are related to size, different materials and technologies.
Order Custom Water Bottles & Tumblers
Get competitive price and premium custom drinkware from KingStar — Short lead time, door-to-door global shipping, strong Engineering support!