1. What is corporate gift?
A corporate gift refers to a present or item given by a company or business entity to its clients, customers, employees, or business associates as a gesture of goodwill, appreciation, or promotion. These gifts are typically given on special occasions such as holidays, anniversaries, or as a token of gratitude for a successful business relationship or collaboration.
Corporate gifts can vary in nature and value, ranging from small promotional items like pens, calendars, or water bottles with the company logo, to more substantial gifts such as gift baskets, personalized items, or high-end merchandise. The purpose of corporate gifting is to enhance business relationships, strengthen loyalty, promote brand awareness, and express gratitude to recipients.
Companies often use corporate gifting as a strategic tool for marketing and branding purposes. By providing thoughtful and well-chosen gifts, businesses aim to create a positive impression, foster goodwill, and maintain a competitive edge in the market. Corporate gifts can also be used to acknowledge employee achievements, boost morale, or recognize outstanding performance.
2. What can corporate gifts do for you?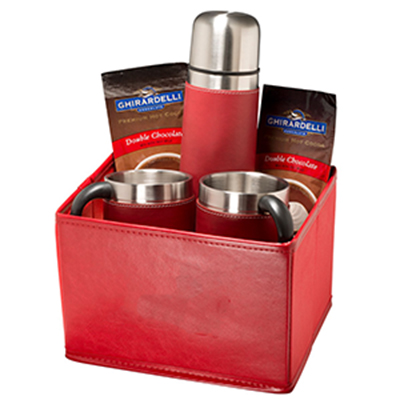 Corporate gifts can indeed provide several benefits for a business. Here we will show you essential benefits from it:
Strengthening your brand: Corporate gifts can serve as effective promotional tools to enhance brand recognition and visibility. By selecting gifts that align with your brand image and values, you can create a positive association in the minds of recipients. When people use or see these gifts, they are reminded of your brand, leading to increased brand recall and awareness.
Making your brand more competitive: In a competitive business landscape, standing out from the crowd is crucial. Corporate gifts can help you differentiate yourself from competitors by offering something unique and valuable. Thoughtful and well-chosen gifts can make a lasting impression on clients, partners, and employees, setting your business apart and giving you a competitive edge.
Increasing customer loyalty: Corporate gifts can be an effective way to express appreciation and gratitude to your customers. When customers receive a meaningful gift, it creates a sense of goodwill and fosters a positive emotional connection with your brand. This, in turn, can lead to increased customer loyalty and repeat business. By showing that you value your customers, you can build stronger, long-term relationships.
It's worth noting that while corporate gifts can offer these benefits, it's important to choose gifts that are relevant, useful, and of high quality. Tailoring the gifts to the recipients' preferences and considering their needs can enhance the impact of your corporate gifting strategy.
3. What factors should consider while selecting corporate gifts?
You may have no idea which product should be selected as a proper corporate gift. So here are some factors worth your looking through.
Something practical: Choose gifts that are not only thoughtful but also practical, catering to the needs and preferences of the recipients. Take into account their daily work routines and activities, ensuring that the gifts will be utilized and appreciated. By selecting practical gifts, you not only demonstrate your understanding of their lifestyle but also leave a lasting impression of your kindness. Among the myriad of options available, stainless steel water bottles stand out as an excellent choice for almost everyone. Not only are they eco-friendly and durable, but they also promote hydration and contribute to a healthy lifestyle. Whether the recipients are avid hikers, busy professionals, or simply individuals on the go, these sleek and functional water bottles offer convenience and style while keeping them hydrated throughout the day.
Something meaningful: When choosing gifts, it's important to go beyond practicality and consider the profound impact of something meaningful. Rather than simply fulfilling a need, meaningful gifts hold significance and symbolize shared values and goals. These special items have the power to create a sense of connection and foster a deeper appreciation between you and the recipients. Customizing gifts is an excellent way to personalize them and make them even more meaningful. By putting thought into each detail, you can send a heartfelt message and create lasting memories. Whether it's a stainless steel water bottle engraved with a special date or a photo album filled with cherished moments, these customized gifts demonstrate your thoughtfulness and dedication. They remind the recipients of the bond you share and the importance of your relationship. The act of giving something meaningful goes beyond the material aspect, leaving a lasting impression that resonates long after the gift is received.
Something novel: Consider selecting gifts that are unique and unexpected. Stand out from the usual corporate gifts by offering something innovative or unconventional. This can create excitement and intrigue among the recipients, making your gift memorable and leaving a lasting impression. Think outside the box and explore creative options that align with your company's values and the interests of the recipients. By choosing something novel, you demonstrate your willingness to go the extra mile and show that you value the recipients' individuality and preferences.
4. Three corporate gifts for your reference
Reading here, if you still have no ideas about the selection of corporate gifts, please go ahead for our recommendations for you.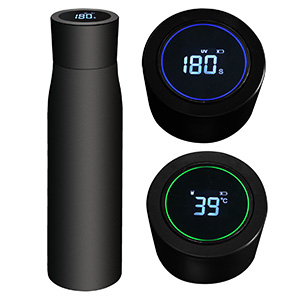 Self-cleaning UV sterilization insulated stainless steel smart water bottle: This bottle offers a range of features that make it a practical and impressive gift for employees, clients, or business partners. With its self-cleaning function, users can enjoy pure and safe water at the touch of a button, ensuring a clean bottle with each cycle. The UV-C based purification system breaks down chemical bonds and disrupts the structure of DNA, RNA, and proteins, effectively reducing microbes by up to 99.99%. The added safety lock feature sets it apart from other UV water-purifying bottles, preventing accidental exposure to UV-C light. Its expert construction, including food-grade materials and 304 stainless steel, guarantees durability, while the top-grade quartz lens cap with built-in LED and leak-proof silicone gasket adds a touch of sophistication. The bottle also offers two sterilizing modes, catering to various water sources. With its practicality, advanced technology, and high-quality design, this self-cleaning water bottle makes an ideal corporate gift that combines functionality, safety, and style.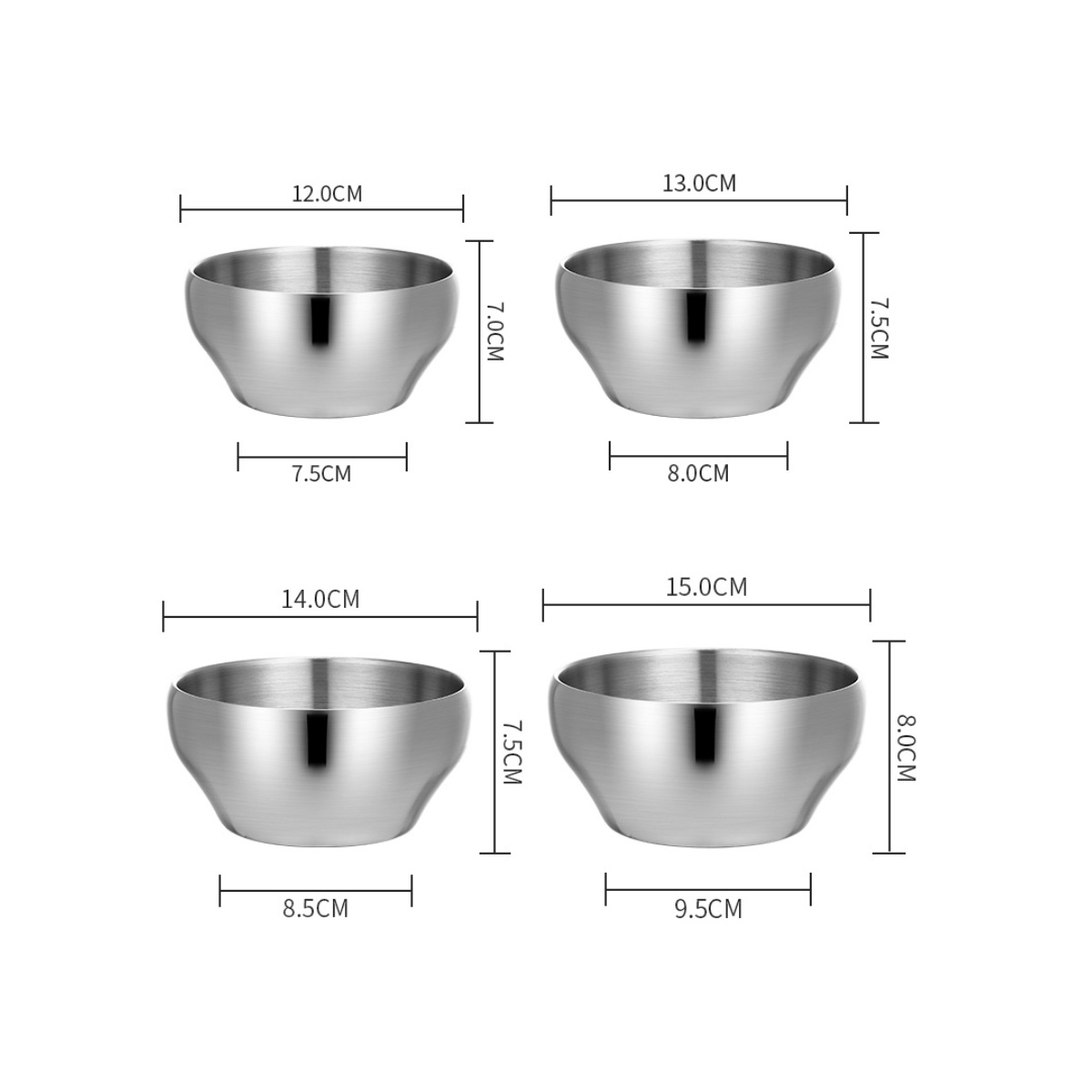 Vacuum insulated stainless steel soup bowl: This versatile food container is designed with innovative vacuum insulation technology, ensuring maximum temperature retention for both hot and cold foods. Crafted from food-grade stainless steel and being BPA-free, it ensures safe and healthy daily use while preserving the pure taste of the food. Besides, this food container can be customized to add a personal touch to your corporate gift. With the option to include your company logo or the recipient's name, this customization adds an extra layer of thoughtfulness and exclusivity. It allows you to create a unique and memorable gift that reflects your brand or shows appreciation for the individual. The ability to customize the food container adds a special touch to the practicality and functionality it already offers, making it a truly heartfelt and personalized corporate gift.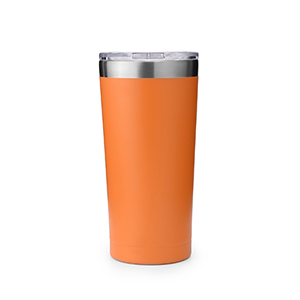 Double-wall vacuum insulated tumbler: This is a practical choice as corporate gifts, given that drinking water and coffee are daily activities for most people. This tumbler, made of stainless steel, offers durability and easy cleaning, allowing for repeated use and reducing the need for disposable plastic cups, thus making a positive contribution to the environment. As corporate gifts, stainless steel tumblers can be customized with company images, logos, or text, enhancing brand exposure and promoting the company. When employees and clients receive such gifts, they not only have a practical item for daily use but also showcase their association with the company, strengthening its image and fostering loyalty. Furthermore, double-wall vacuum insulated tumblers have excellent thermal retention properties, keeping hot beverages hot and cold beverages cold. This feature makes them highly desirable as gifts, as they serve both practical and functional purposes in various settings, including work and travel. Tumblers are widely used in daily life, environmentally friendly, and can be customized to meet the company's needs, making them an ideal promotional item for enhancing brand recognition and demonstrating corporate responsibility.


5. Conclusion
Corporate gifts play a significant role in building relationships, promoting brands, and expressing gratitude. By selecting thoughtful and practical gifts, businesses can strengthen their brand, stand out from competitors, and increase customer loyalty.
KingStar is an experienced stainless steel drinkware manufacturer and custom corporate gift supplier renowned for their high-quality products and exceptional customization services. With expertise in the industry, we offer a diverse range of stainless steel drinkware options, including bulk insulated tumblers, wholesale water bottles, and custom design food containers, making them a perfect choice for companies seeking satisfied corporate gifts. Our products are known for their durability, functionality, and eco-friendliness, ensuring that recipients receive reliable and long-lasting gifts. Moreover, our customized service allows companies to add their own logos, images, or text, creating unique and personalized corporate gifts that align with their branding and promotional objectives. If you want more information, please contact us!