I. S'well Water Bottle
S'well is a world-renowned water bottle company that sells high-quality, reusable stainless steel water bottles. The S'well drink bottles are guaranteed to keep cold water cold for 24 hours, or hot liquids for up to 12 hours. The excellent thermal insulation performance comes from its coper vacuum insulated technology. More importantly, the stylish design and beautiful appearance of S'well drink bottles helped this company attract the attention of people all over the world.
S'well drinkware are divided into the following series according to the different styles of the graphic and pattern printed on the surface:
Animals collection
Characters collection
Florals collection
Nature collection
Marble collection
Wood collection
Ombre collection
Ombre collection
Patterns collection
Solid collection
Sport collection
II. Who Established S'well
S'well is owned by Sarah Kauss who established this company with a lofty aspiration to help the world shackled by single-use/disposable plastic water bottles. Back to the time when she decided to start her own water bottle business, plastic bottles were prevalent as they were stylish, fashionable and easy to use, while sustainable and eco-friendly drinkware products, though quite practical, were less attractive and lack in splendid color options.
Sarah grasped the precious opportunity and created the first reusable yet appealing hydration gear in the world. S'well at the beginning sold classical 17 oz water bottles with triple-layer insulation designs, and then expanded the business beyond drinkware products into barware and accessories. The products they sold were diverse in colors, sizes, patterns and textures. And the remarkable properties as well as the nice looking helped S'well to hit the market.
The huge success S'well has made does not impede their continuous growth and the innovation of water bottle products. S'well has long been inspired by the innovation-driven idea to work out elegant yet environmentally friendly gears to better protect the world. It is believed that S'well's vigorous attitude towards a promising and sustainable world will make a difference. Just as S'well says, "We stand ready to be a spark for the change."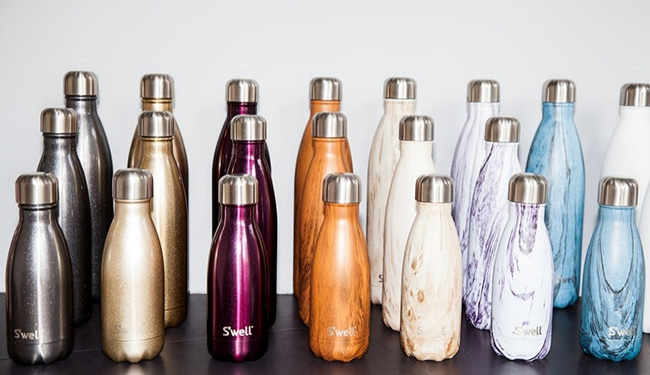 IV. What Is So Special about S'well Water Bottles?
Although S'well water bottles unavoidably have several shortcomings such as bad anti-impact performance, people's enthusiasm for their bottles never fade away. Why? What is so special about S'well water bottles?
4.1 Peachy Thermo-regulation Performance
S'well water bottles rank first in temperature tests. S'well's stainless steel insulating cup scores higher than its counterparts on the water bottle market in terms of both hot water tests and cold water ones. Bottles of S'well are equipped with a three-layer insulation structure of stainless steel and copper. The structure manages to seal the temperature and is quite an ingenious design. Stainless steel helps to prevent flavor from transferring while the copper is conducive to bolstering the insulation performance.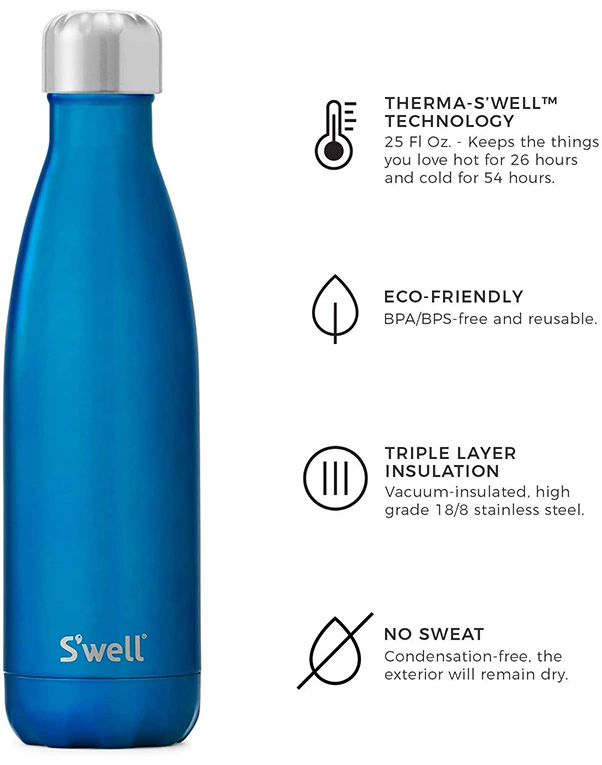 4.2 Attractive Appearance
Another reason why S'well water bottles are so popular comes down to the attractive appearance. Take a look at the color options of S'well stainless steel water bottles and you will find a kaleidoscope of aesthetic and vivid colors and designs crushing into your eyes. S'well also gives them really beautiful and vivid names: Enchanted Olaf, Rose Agate, Frozen Quest, Azurite Marble, Smokey Eye…
It is believed that every customer will find his or her loved styles as S'well offers the widest options of colors and designs in the market! S'well also offer limited custom options (only three sizes and lids). The largest size of S'well bottles is 64 oz and the alternative lids include a swing cap and a sports lid. The swing cap is especially welcomed by customers partly because of its feature of matching the overall style, and the loop of it is convenient to carry.
The narrowing neck of S'well stainless steel water bottle bring about both benefits and troubles. The small opening enables people to consume water conveniently as the water is controlled to flow nicely and smoothly to your lips. And the bottle will never give a face wash when used incorrectly or casually. However, such a small mouth is not suitable for containing ice cubes unless you got smaller ones, which is quite uncommon. Luckily, S'well also provides customers with wide mouth stainless steel water bottles. Although these wide mouth water bottles can contain ice cubes, they are not so slim and are less stylish compared with iconic small opening ones.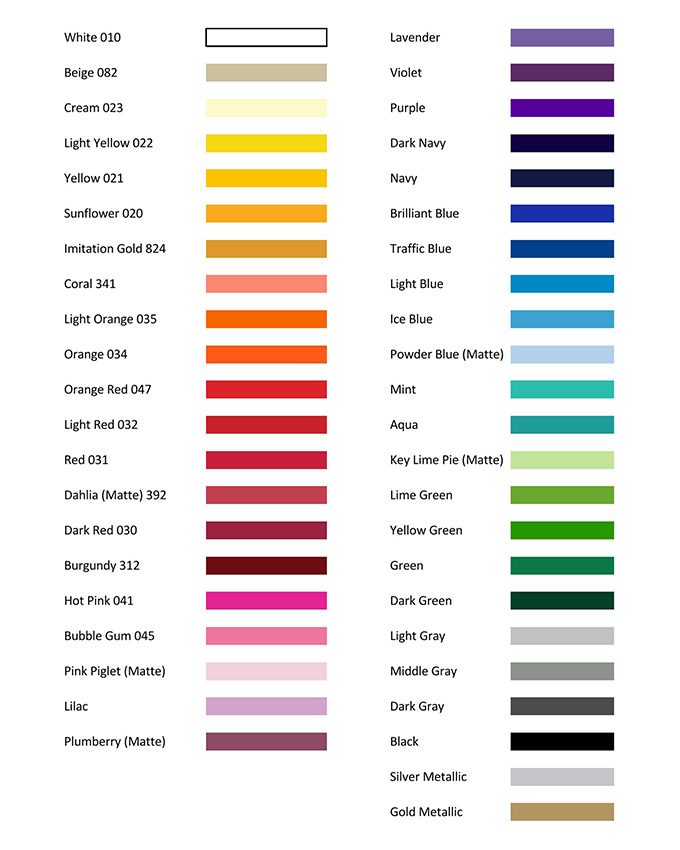 4.3 Bottom Line
S'well stainless steel water bottles are expert at locking temperatures with its unique and high-efficient triple-layer insulation technology. The nice and fascinating looks of S'well water bottles are worthy of that big bucks. But it must be noted that water bottle of this brand should be used gently in case of damage or breakage.
V. Wonderful Graphic Printing on S'well Marble & Wood Collection: Water Transfer Printing Technology Makes It Happen
The S'well Marble & Wood Collection is realized by the adoption of a unique processing technique, namely, water transfer printing technology. Compared with other advanced surface treatments, water transfer printing technology is quite simple and has lower cost.
Water transfer printing is a type of printing in which a transfer paper/transfer film with a color pattern is transferred using water as a dissolving medium. This surface treatment has been widely used in the decoration of water bottle products like stainless steel water bottles, tumblers, can coolers and kettles.
In fact, the honor of an exquisite and beautiful graphic printing should be given to the quality graphic design, which is either worked out by the brand itself or devised by the committed water bottle manufacturer. It is reasonably guessable that S'well has exerted great efforts to make proper and appealing designs come true.
KingStar is the world's only water cup manufacturer with fully automatic water transfer equipment. This is why we can produce water cups with beautiful patterns for our customers.
VII. Is S'well Water Bottle Worth It?
S'well does a good job in both selling reusable water bottles and undertaking social responsibilities. This company, an ally of the civic activism, has been supporting UNICEF and donating to the charity over $100,000. Apart from that, they are also one of the firm followers of American Forests and Drink Up. As a result, modern people are willing to buy their products as they can get quality products and also indirectly help the world become better.
Their iconic stainless steel water bottles are endowed with such a magic capability that keeps water cold for 24 hours or hot for up to 12 hours. KingStar is fully aware of S'well's insulation performance and can assure you of that. The BPA-free bottle is characterized by incredible durability (despite the bad anti-impact property), designed to offer you a lifelong service.
The excellent heat-retaining function is perfect for carrying cold drinks like wine and iced sodas. And when filled with one of them, the S'well bottle of stainless steel does not condensate due to the good sealing technology (the same thing goes for hot liquids, too). Besides, the 25 oz stainless steel water bottle is adequate for you to get hydrated, making it unnecessary for you to refill the bottle frequently.
S'well's water bottle is a little bit pricy. A single stainless steel water bottle may cost people $45, but it is absolutely worth buying!
VIII. Are S'well Bottles Safe?
S'well's original aspiration was to reduce plastic water bottles' market share by promoting reusable water bottles. This company believes that reusable drinkware products are the right choice, and they are missioned to get rid of unhealthy water bottle gears.
Yes, they are safe! S'well water bottles are made of 18-8 stainless steel (SUS304), a food grade material that has been widely adopted in water bottle manufacturing and other industries like flatware and cutlery. Their bottles contain no BPA and are healthy for daily hydration, totally complying with FDA.
Order Custom Water Bottles & Tumblers Directly From Manufacturer Factory
Get competitive price and premium custom drinkware from KingStar — Short lead time, door-to-door global shipping, strong Engineering support!