Wholesale Insulated Coffee Carafes
There's nothing quite like a piping hot cup of coffee to kick start your day or to keep you going through long hours of work or study. However, the problem with most coffee containers is that they don't keep your coffee hot for very long, leaving you with a lukewarm and unsatisfying drink. That's where KingStar's insulated coffee carafes come in. These durable and stylish carafes are designed to keep your coffee hot for hours, ensuring that you can enjoy a piping hot cup of your favorite brew whenever and wherever you need it. Made from high-quality materials, KingStar's insulated coffee carafes are not only effective at maintaining temperature but also leak-proof, so you don't have to worry about any spills or messes. Upgrade your coffee game today with a KingStar insulated coffee carafe!Here the MOQ is low and we welcome LOW-COST bulk orders. Contact us now at sales@waterbottle.tech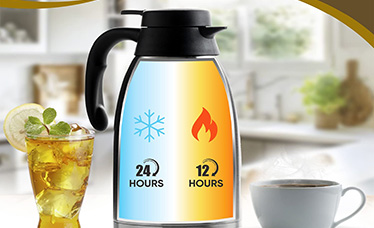 Excellent Insulation Ability
KingStar carafes are designed with excellent insulation ability, keeping your coffee hot for up to 12 hours and cold up to 24 hours. This means that you can brew a pot of coffee in the morning and enjoy a fresh coffee at right temperature throughout the day!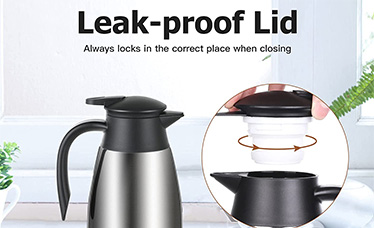 KingStar's insulated coffee carafes are designed with leak-proof lids to ensure that your beverages stay contained and spill-free. Say goodbye to the frustration of spills and leaks with KingStar's leak-proof insulated coffee carafes.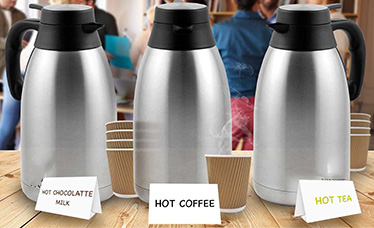 KingStar's insulated coffee carafes are versatile and can be used for a variety of different drinks, not just coffee! Our carafes are perfect for keeping hot beverages like tea, hot chocolate, and even soup warm for hours.
KingStar Insulated Coffee Carafes