The graduation season is coming, along with a series of school events and parties where celebrations are held and gifts are exchanged. So have you prepared some graduation presents for the grad? Giving graduation gifts to college students can be really stressful. A proper gift is expected to impress them and last a lifelong effect while a ordinary one may be just ignored and idle as time goes by.
Don't fret. Here we provide you with graduation gift ides hoping to handle this delicate issue for you. In this guide you will know how to choose a graduation gift and how much to spend on the graduate.
The Principles of Picking up Graduation Gifts
As one of the milestones in people's life, the graduation generally indicates the end of school life, a new beginning in pursuit of higher education, and the start of working career. After graduation, college students will step into the society endeavoring to make a living and make a difference. Therefore, the type of graduation gifts can be actually narrowed down according to their identities.
The chosen gifts should be in accordance with their identities.
For high school students, the graduation season will unveil the beginning of college life, during which they will pursue degrees respectively. These high school graduates are curious about college life and are less sophisticated compared to college graduates.Giving presents to this group of grad is much more easier because they usually feel satisfied with anything they receive.
However, things have changed when it comes to college graduates. University graduates focus more on life quality and their coming careers. For example, a suit instead of a toy is supposed to be much more suitable for them.
The chosen gifts actually don't need to be pricey
Expensive gifts are welcomed for sure, yet they are not affordable for all. Sons of the nobility may receive supercars, houses or decent job invitation arranged by their families upon graduation. These gifts in deed improve the quality of life, but they are not so attainable due to the high price. What' more, you can not expect every one receive expensive grad gifts, which is insane.
In fact, practical gifts such as a wallet/purse, a briefcase, an album or a reusable water bottle are much more prevalent. These gifts will be used in the days ahead as these grads step into the workplace. In addition, memorable ones like photos that record a big time are also satisfactory presents, and are usually preserved by them carefully.
Sometimes things can be quite simple. Why not ask them directly about the gifts? The graduation gifts designated by them meet their needs and make them happy. Although the so-called surprise is gone, they eventually obtain what they want. A happen ending, isn't it? This also saves your time and energy that would have been wasted selecting gifts.
When we talk about gifts, we usually think that they should be tangible. For example, a car, a laptop or a new phone. What about those intangible ones? In reality, a trip, hiking, and camping also impress them resoundingly, and are ideal graduation gifts. In addition, customized gifts are quite popular among the new adults. These personalized gifts showcase the individuality of their owners and are quite unique compared to ordinary counterparts. And that's why companies around the world choose to make company gifts unique by presenting the logo or marks on them. You can also pick up ordinary ones and then decorate them with your imagination. Trust me, this works well.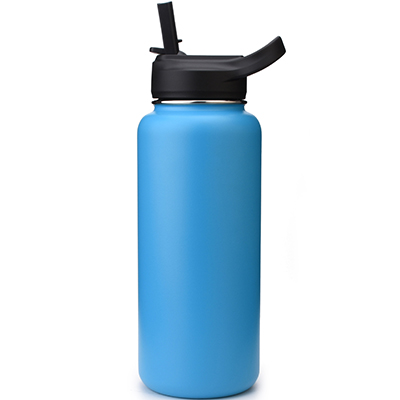 Graduation Gift Options
In the previous part we have shared with you 4 principles of selecting graduation gifts, and in this section our focus lies in ideal graduation gift options, and we will introduce to you several popular and practical grad gifts for your reference.
A portable computer, despite the price, is a perfect option for graduate students who will need them in their working careers. The portability together with the practicality of a laptop should never be underestimated. You may wonder that most college students already have their own computers, why not buy a new one for them? In fact, electronic devices become obsolete more quickly nowadays. And a new and capable laptop does better than previous models in many aspects. College students need them to embrace possibilities in the workplace, hence the recommendation of a new portable computer.
If you decide to buy a laptop as a gift, ask he (or she) first to see whether he (or she) needs it or not, as this type of gift is normally not a bargain.
Staying hydrated throughout the day is of vital importance. And people, regardless of gender and age, all need a healthy and functional drinking container to meet the daily hydration goal. Laser engraved custom stainless steel water bottles are an ideal gift for graduates who will soon start to work. They will use bottles for water intake in the office. And the portability, reliability and durability of quality stainless steel water cups manages to take the place of plastic water bottles.
Although disposable plastic water cups are much more convenience in use and handling, they do harm to the body by releasing BPA, a chemical that disturbs the endocrine system. On the contrary, a quality stainless steel water bottle is made of 18-8 stainless steel, safe for hydration completely. Such a bottle is often engineered with a double-walled stainless steel structure that makes the bottle itself insulated. In an ideal setting, a premium sustainable water bottle can keep piping hot coffee warm for 12 hours, and icy cold juices cold for up to a day! The strong insulation function of a stainless steel water bottle meets graduates' need, overshadowing counterparts made by other materials (like ceramics and glasses).
Stainless steel water bottles can be personalized through a variety of surface processing techniques. These processing techniques help to make the bottle much more pleasing to eyes. Therefore, if you pick up a custom water bottle for the grad, he (or she) is expected to love it as it is unique and elegant. Last but not least, the price of a stainless steel water bottle is both acceptable and affordable.
Yoga mats are good gifts for young ladies who pursue a good figure or try to lose weight. After college students step into the workplace, they may spend a gigantic amount of time sitting before office desks, which is bad for the health. Therefore, they should make full use of the spare time to exercise themselves so as to stay healthy. With a superior yoga mat, they can practice yoga asanas at home rather than rush to a yoga gym, especially during the Pandemic period. Besides, doing exercises regularly also helps to enhance physical fitness and better protect them from Covid-19 and other diseases.