It does not take too much effort to tell the difference between a can cooler and an insulated water bottle, which is quite obvious. However, do you know the exact difference between a travel mug and a tumbler? In this article KingStar will share with you the basic knowledge about as well as the difference between the travel mug and the tumbler, endeavoring to solve your puzzle.
What Is A Travel Mug? 
A reusable travel mug, as its name has told you, is a beverage container designed for travel. This kind of mug is often made by double-walled stainless steel with insulation technology that can keep beverages such as tea and coffee piping hot for 10 hours. Because the portability and convenience of a travel mug is a must, it is then equipped with a leak-proof lid to seal the beverage and some mugs even have handles. The straw is not indispensable and some travel mugs may have a built-in straw for hydration. A travel mug is suitable for outdoor events such as camping, barbecue, outing and hiking. Besides, the small size of travel mugs is also favored by office men and ladies who use them during daily commuting.
A travel mug has excellent heat-retaining capability so it is better for you to use it holding hot liquids. If it is a premium mug, there would be no sweating or condensation issue on the body of the mug, and you can simply use it as a smaller insulated water bottle. There is a variety of lid styles of travel mugs, and the most frequently seen ones are the push-on lid and the slide lid. KingStar suggests you to pick up the one with a push-on lid, which is more safe and allows you to put the mug in your bag carefreely while you are on errands.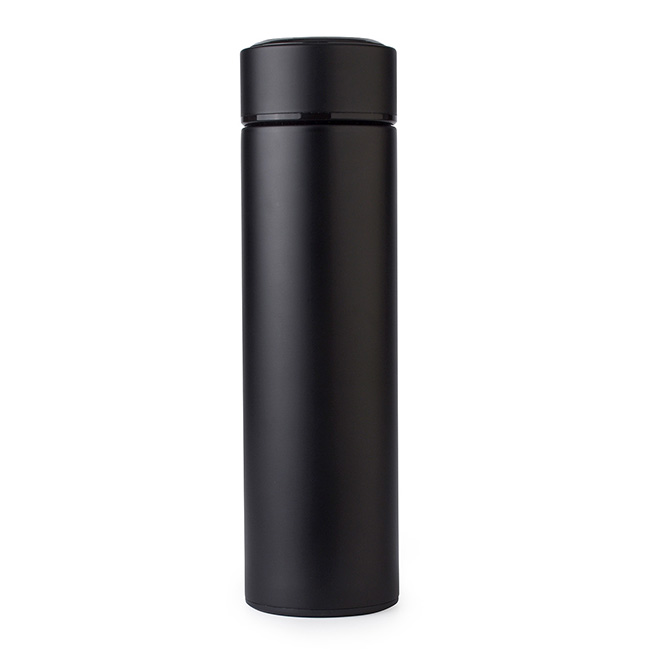 What Is A Tumbler?
Unlike a travel mug that mainly holds hot liquids such as water and tea, a tumbler is designed for cold beverages like carbonated soft drinks, lemonade and chilling cocktails. Wholesale tumblers in the drinkware market can be divided into two types: the one made by stainless steel SUS304 and the one made by plastics. A stainless steel 18-8 tumbler is both suitable for holding piping hot and icy cold drinks and is much more durable than a plastic one. If equipped with double-walled insulation technology, a tumbler of premium quality is then capable of keeping drinks warm for 4 hours or cold for up to 8 hours. The big opening of a tumbler offers convenience when it comes to drinking and cleaning, while it may also give you a face wash if used carelessly. Most of the lids of tumblers are not leak-proof so you are not supposed to put them in the bag while on the go. Since tumblers are perfect for holding cold liquids, it is often the case that most of the tumblers have a straw, which can be made either by stainless steel or plastics. KingStar suggests you to buy a tumbler with a stainless steel straw that can, without imparting odors to your favorite drinks, present to you the authentic flavor of the drinks.
Actually, tumblers are increasingly welcomed by DIY enthusiasts who long for the personalized and home-made design. Nowadays, people love making DIY glitter tumblers (Click and read more about Entire Process of Glitter Tumbler DIY) that are extraordinarily beautiful and reflect their ingenuity as well as individuality. Besides, a tumbler with custom logo is also a perfect gift for colleagues, friends and family!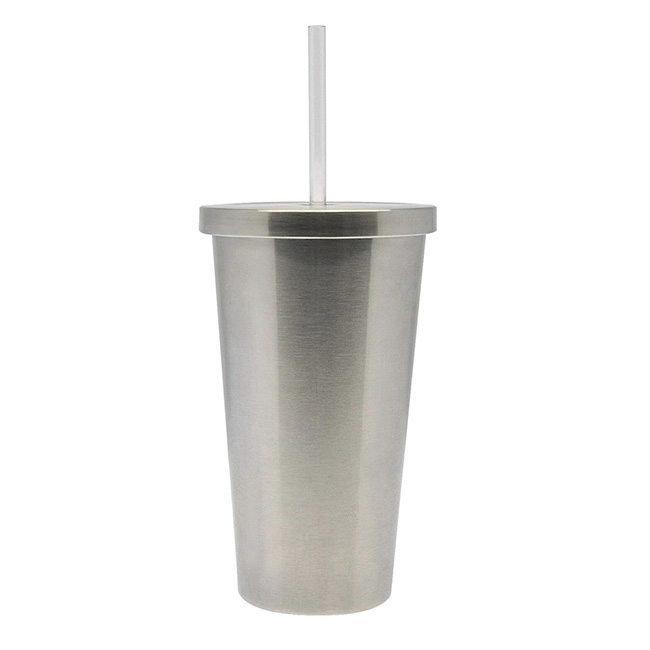 What's The Difference Between A Travel Mug And A Tumbler?
Travel Mug V.S. Tumbler Comparison Chart
| | | |
| --- | --- | --- |
| | Travel Mug | Tumbler |
| Material | Stainless Steel 18-8 (SUS304) or Aluminum | Stainless Steel or Plastics |
| Applicable Contents | A travel mug is capable of holding both cold and hot liquids, but it is better for the former. | A tumbler is suitable for holding chilling drinks. But if it is made by stainless steel, then this tumbler is good for hot drinks, too. |
| Lid Styles | A travel mug has various lid styles and the push-on lid as well as the slide lid are the most commonly seen ones. | The lid of a tumbler often screws on. |
| Handle | Some travel mugs have a handle. | Handle is hardly seen in a tumbler. |
| Shape | A travel mug normally adopts a straight shape. | A tumbler is usually narrower at the base. |
| Dishwasher Safe? | No. It is recommended to wash a travel mug by hand | No. It is recommended to wash a tumbler by hand. |
| Insulation Capacity | A travel mug of high quality can keep drinks hot for nearly 10 hours. | A premium insulated tumbler made by stainless steel is able to keep liquids warm for up to 4 hours. |
You are at the right place! KingStar is the leading wholesale tumbler manufacturer in China and can always offer you with the lowest price and good quality.