The Hidrate Spark 3.0 is sold at a price of $55 and keeps selling out. How does this smart water bottle achieve that, and are Hidrate Spark water bottles worth buying?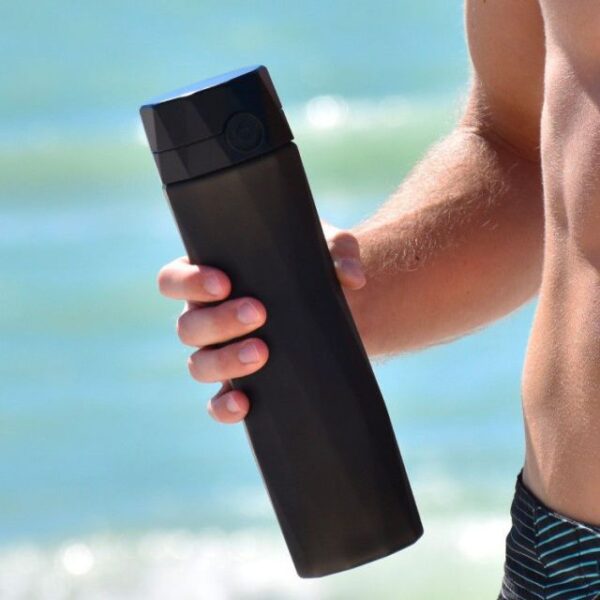 What Is the Hidrate Spark 3.0?
 The Hidrate Spark 3.0, made by BPA-free plastic, has a capacity of 24 oz. It has a screw-on cap and an in-built wand sensor that monitors the bottle and measures how much water you have consumed. This smart water bottle can sync to the Hidrate app on your phone, through which you can see your set goals and the detailed information about how much you have drunk. When it's time to get hydrated, this intelligent water bottle will glow 6 different lights in a pulsated way. Besides, the Hidrate Spark 3.0 has a fashionable design and generates in users a feeling of future. It will change your hydration and is worth buying for sure.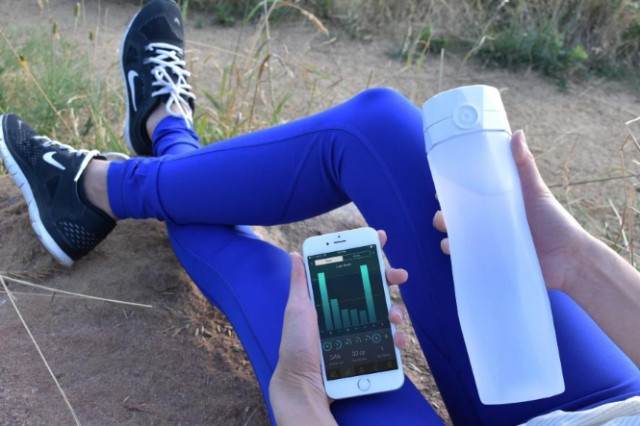 Take it easy, the eye-catching glowing of the bottle is not a siren, instead, it is more like a gentle notification. When you are at the bus, on the way home or at the gym, you don't have to worry about it disturbing others. On the contrary, the pop-up flashing will get your attention and will disappear after you get hydrated. It should be mentioned that you are not supposed to bring the Hidrate Spark 3.0 water bottle to public occasions with dark environment such as a movie theater or a solemn and serious place like the meeting room, otherwise you would be given the frozen mitt.
The Hidrate Spark 3.0 water bottle is made by premium plastics that contains no BPA and other toxic addition. It has a replaceable battery that can last for a month, so you don't have to frequently take down the battery and install a new one, saving both your time and energy. The only problem that may occur is that the smart water bottle sometimes does not sync to the app accurately (the 3.0 water bottle is full of 24 oz water while the app only shows 20 oz). When this happens, you can simply recalibrate the bottle manually. But if your phone goes on strike or just dies, then the smart water bottle can not play its role.
Is the Hidrate Spark 3.0 Worth Buying?
As an intelligent water bottle, Hidrate Spark 3.0 has been recognized both by customers and investors. On Amazon, this bottle has gained 4.4/5 stars from over 1500 customers. It offers people a perfect solution to solve their dehydration problems, further helping them to develop a healthy hydration habit.
The personalized service is also worth appraising. Hidrate Spark 3.0 has an in-built sensor stick/wand placed beneath the screw-on bottom. And it is this sensor that calculates the data and transmit them to your Hidrate app via the Bluetooth. So how much water you should consume per day? You can manually enter the number, but if you do not know the answer, you can simply upload your personal information such as your height, weight, age, gender and activity level to the app who will later calculate these information and offer you an appropriate hydration volume. This personalized service has won a lot of American users' applause and becomes a shining feature of Hidrate Spark 3.0, ushering in a new trend of smart water bottles.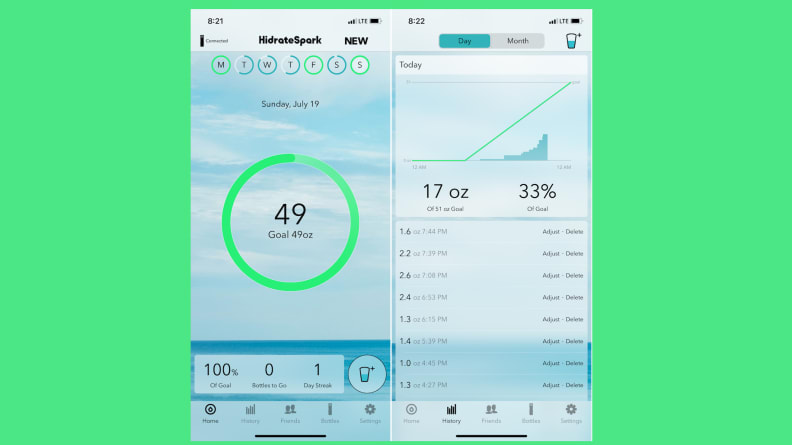 Hidrate Spark 3.0 is also easy to be cleaned. Its lid and rubber-coated shell/body can be both washed by hand or a dishwasher. But always keep in mind that the sensor lid is susceptible to heat and can only be washed by hand in warm water with a soap. In addition, you can't wash the bottom cap, either, because it is where the replaceable battery sits.
"Are Hidrate Spark Water Bottles Worth Buying?" The answer is undoubtedly "yes"!
How Can I Establish A Smart Water Bottle Brand Like Hidrate Spark?
If you want to build your own smart water bottle brand such as Hidrate Spark, you definitely need a reliable and trustworthy smart water bottle manufacturer to help you win customers with high quality and fancy design water bottles. Luckily, you are at the right place. KingStar has been devoted to the manufacturing of intelligent water bottles for years. We can offer you smart water bottles with agreeable prices in bulk and also meet your requirements of custom color/pattern/size/package.
Order Custom Water Bottles & Tumblers
Get competitive price and premium custom drinkware from KingStar — Short lead time, door-to-door global shipping, strong Engineering support!