Hidrate Spark smart water bottle is popular all over the world. Its unique function of reminding people to drink water by flashing light is deeply loved by people.
Where Are Hidrate Spark Smart Water Bottles Made?
Like other intelligent water bottle brands in the United States, Hidrate Spark smart water bottles are all made in China. You can find "Made in China" lettering on the base/bottom of a Hidrate Spark water bottle. If you persist in buying products that are made in U.S., forget it because 95% of the world's smart water bottles are produced in China. China is home to abundant resource, labor and material, and its domestic water bottle manufacturers has dexterous operators, complete water bottle/tumbler/cup/growler manufacturing equipment and process. As a result, the unparalleled strength of Chinese smart water bottle manufacturers is shining bright across the world, enabling Chinese manufacturers to have a strong competitiveness. Therefore, Hidrate Spark can obtain high quality water bottles with low prices in bulk from China, obviating the need for domestic manufacturing in the United States.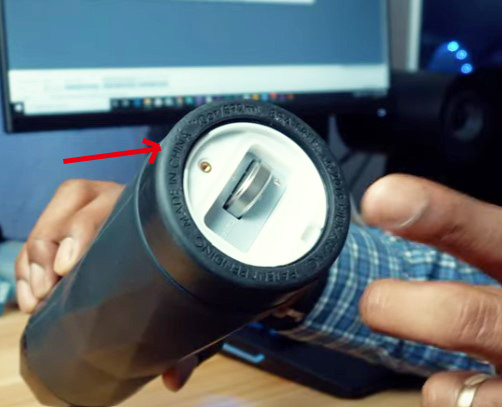 Smart Water Bottle Is A Trend
Nowadays, smart water bottles are welcomed by many people who regard these bottles as a new, practical and healthy way of hydration. However, the smart water market is also flooded with both good products and inferior ones. So, it is a must for us to distinguish premium quality water bottles from shoddy water bottles.
In addition, there is another interesting phenomenon that has caught us KingStar's attention: People are more likely and prefer to drink water that contains minerals and vitamins (namely electrolytes). It has been proved that drinking vitamins- and minerals-added water can improve people's performance when they are dehydrated. And that's partly the reason why people are pursuing electrolytes. While for some other vitamin-lovers, they are eager to make their drinks much more tasty with a spectrum of flavors such as orange flavor and cherry flavor. However, some electrolytes are added ingredients like calories that are not good for your hydration and may even do harm to your health. You can check out related information on labels and before making your own choices.
The Hidrate Spark smart water bottle may be your best option. This smart bottle can remind you of regular hydration though glowing of 6 different colors. When you are busy with your works or just forget to drink due to bad memories, this one will serve as your tender drinking keeper. The intelligent water bottle of Hidrate Spark is compatible with iOS and most of the Android devices, its strong Bluetooth connection will surely surprise you. The sleek shape of the bottle is grip-enhanced and looks fashionable… What's more, Hidrate Spark is now selling the WAVE, an electrolyte powder that can be put into your water for better hydration and taste. It has 9 flavors including pink lemonade, cherry limeade, strawberry, lemon, watermelon, peach mango, blueberry pomegranate and mixed berry. We think you will find the one that appeals to your appetite!
How Can I Establish A Smart Water Bottle Brand Like Hidrate Spark?
If you want to build your own smart water bottle brand such as Hidrate Spark, you definitely need a reliable and trustworthy water bottle manufacturer to help you win customers with high quality and fancy design water bottles. Luckily, you are at the right place. KingStar has been devoted to the manufacturing of intelligent water bottles for years. We can offer you smart water bottles with good prices in bulk and also meet your requirements of custom color/pattern/size/package.