In the 21st century, new technology makes projects and products obsolete before they enter the production line. Therefore, it is difficult to tell which of the ideas you are brewing are real opportunities and which may end up being financial failures.
What are the necessary steps for the successful water bottle development?
To make the right product development decisions, you need maverick creativity, completely customer-centered position, pragmatic business prospects, and of course, a seamless commercialization process.
What is Water Bottle Development?
In the business world, everything should be well studied and planned and introducing a brand-new water bottle is no exception.
Water bottle development is the process of taking new model to market from beginning to end. This includes idea generation, idea screening, planning, prototyping, initial design and testing, commercialization and launching the product.
All of the steps and regulations required to bring a water bottle from concept to market are referred to as the product development process. It covers things like determining what the market wants, thinking of a solution, studying the market's competition, the product development lifecycle and getting feedback.
Preparing for the launch of new water bottles can be tricky. There should be a clear new drinkware development process, which can be a confusing task for budding entrepreneurs. Let's take a look at the key steps that should be taken.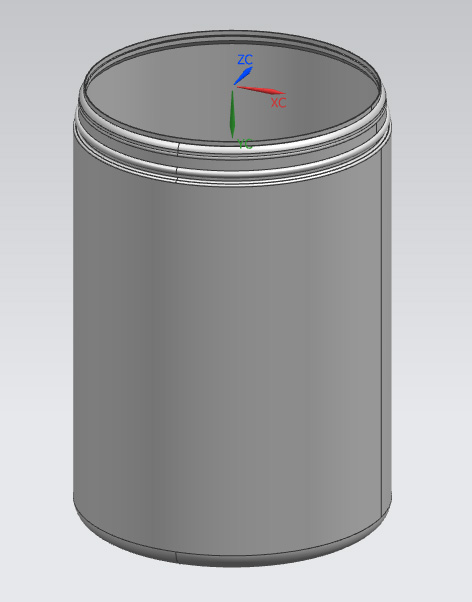 9-Step Guide to Bring Sustainable Drinkware to Market
1. Idea Generation
The new water bottle development process begins with the creation of ideas. Creativity generation is the systematic process for the search of new product ideas. Usually, a company will generate ideas from two sources when it comes to water bottle development process.
Internal idea sources: Most companies tend to discover new ideas internally. R&D as well as employees helps idea generation. For example, many companies use the so-called suggestion box to collect employees'  ideas. In many cases, employees are the best source of new ideas, because they are familiar with products and customers' needs based on customers' direct needs.
External idea sources: Companies also look for new ideas from the outside. This refers to various external sources, such as customers and suppliers as well as business competitors. Customers can be one of the most important external idea sources since creating customer value should be prioritized during new product development process. In the digital age, it is important to get product suggestions from customers, and the conversations between companies and customers are more interactive than ever before.
2. Idea Screening
The next step in water bottle development process is creative screening, filtering ideas so as to select the best ones for products.
The cost of product development has increased greatly in recent years. Few companies can afford to take every idea to the next stage. Therefore, it is necessary to screen concepts that are likely to be converted into successful products.
At this early stage, it can be tricky to screen promising ideas. The key to success is to start a dialogue with customers and seek feedback. For example, through online surveys and fairs, sustainable drinkware companies can know whether their ideas can better meet customers' requirements in advance.
3. Planning
Management scientists and managers emphasize the importance of planning. With the increase of future uncertainties and the expansion of company,  planning plays a more and more important role in work. The importance of planning permeates all aspects of a company's operation. So it is very important to get your ideas and production planned before building a prototype.
4. Prototyping
At this stage, water bottle companies make every effort to develop the products by coming up with a thoughtful plan and a "prototype" for business.
Don't overlook these early prototypes such as simple draft or digital design, which might help you identify potential risks and opportunities before final product is created.
Normally, you need find a water bottle manufacturer to help you to build the prototype with 3D printing technology.
5. Initial Design and Testing
The next step for companies is to produce the model of the product. Companies must also keep close communication with designers keep pace with the latest progress and the obstacles met during the work .
After the initial design is finished, it is time to call for staff's attendance. If a firm wants to produce a hitting water bottle for market, feedback is indispensable. Modify the product design if necessary until a satisfactory final design is done.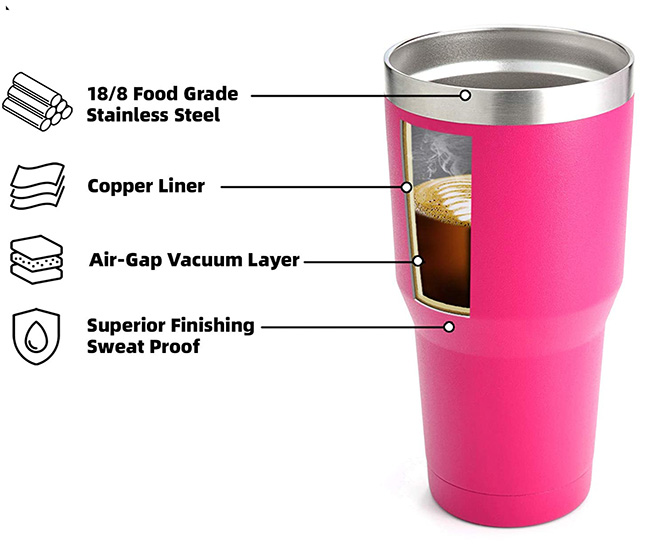 6. Market Testing
Create more prototypes and publish them in selected areas, preferably those closest to your target customers. Evaluate the market's response and collect customers' reaction to the product.
In addition to your marketing information, evaluate the pricing of your product and its sales volume. The goal of this stage is to verify the product concept and the whole environment.
The core idea here is to find out whether someone will actually pay for your drinkware products. That is, whether people are willing to pay for it.
7. Mass Production
Partner with a reliable OEM water bottle manufacturer and get your private label water bottles produced.
This is a Key step. An experienced water bottle maker can ensure your bottles are of great quality.
How to find a reliable water bottle manufacturer? You can try google.com or bing.com.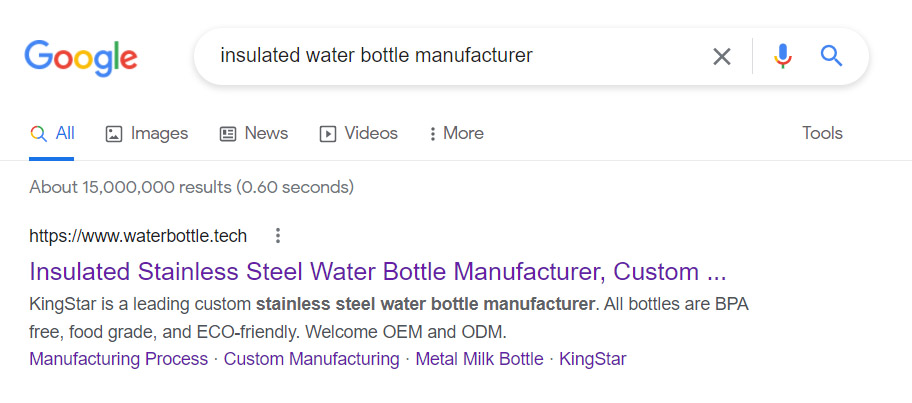 8. Commercialization
This is one of the final stages of the product development process, which matters a lot to your success.
At this stage, companies need to make product development and improvement by continuous iteration. A regular feedback cycle should be set up in order to review the progress later.
9. Launch the water bottle
This is the last step of new water bottle development process. Water bottle carefully developed through this process are ready for release, but the development work has not stopped here. The launch of new water bottles / tumblers / cups / flasks / food containers / dog bowls / thermoses / jugs / drinkware needs a trustworthy team for customer service to serve potential customers and regular customers. In addition to thoughtful customer service, a support team is also necessary to solve any technical problems or consultations.
Closing Words
In all these steps of new water bottle development process, the most important focus is to create excellent customer value. Only in this way can the product be successful in the market. As you can imagine, in fact, not every product has a chance to hit the market. And the risks and costs are too high to make every product pass through every stage of the new product development process. Considering these risks and costs, it is essential to treat these eight steps seriously.