As with other products, color has a significant impact on the sale of water bottles. There is a famous "7-second rule" in the marketing industry, which means that most consumers will decide whether to buy your product within 7 seconds, and the color of the product is 67% of the decisive factor. Now everyone will emphasize the color of the product, to make people "a bright spot", this "bright" is a visual reflection of the color. And color plays a decisive role in the product, is the first step to distinguish from other similar products, get consumers' attention and purchase.
Color is also very important in terms of brand recognition and product recognition. When people mention Coca-Cola and Starbucks, they will naturally think of the colors associated with these brands: Coca-Cola's red bottle; Starbucks' green logo. Researchers have found that 90% of people's quick impressions of branded goods come only from their color. The color of a brand or product is the most direct visual representation of people's contact with the brand. In a sense, color is the brand and the goods are in people's minds. The first step in building brand recognition. Many brands create their own unique brand competitiveness through product color. For these brands, color is not only a tool for creating beauty, but also a bridge for brands to express their brand culture and attitude.
Water bottle buyers also know the importance of product color, they also pay attention to the color of the water bottle. However, when you want to order a batch of red water bottles, you find that it is time-consuming and laborious to communicate with the water bottle manufacturer.
Communicate on Color Requirement:This step is very important, because the communication results will directly affect the production process cost of the later products, so you must communicate with the water bottle factory what color the product requires, such as: you need red. But what kind of red is it? Mandarin? Pink? Rose red? This way to communicate color, in fact, the water cup factory is not clear. If you run into an inexperienced factory or a factory with insufficient capacity, you are in trouble. Unqualified factories will say "OK, no problem. Red, this is simple." Commitment comes quickly, but the results are usually very bad. When you see a sample of the water cup, you are estimated to be mad, because you will find that the sample you received is not the red color you want. This color communication is completely inefficient. Time-consuming and labor-intensive. Experienced water bottle factories are different, they pursue high work efficiency. For the complex topic of color communication, the experienced drink bottle factory will feedback that, "we are OK to produce the water bottles with color you want. However, please check and advise the Pantone color code." It is smart because there are more than 100 colors in the world that can be called to be red. So is blue.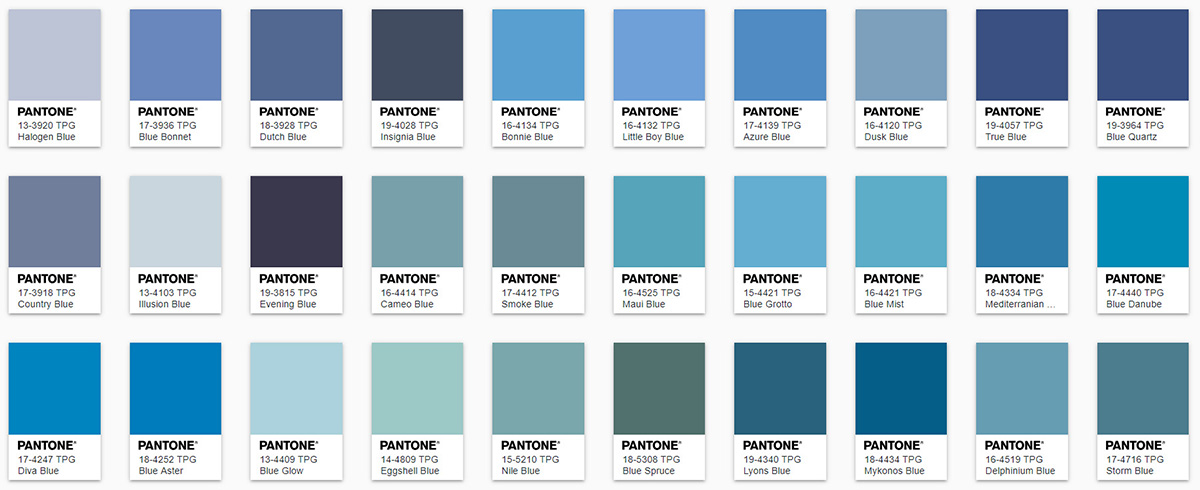 A lot of blue you can find.
How to purchase custom color water bottles? From the above, smart readers, you may already know the rough steps.
First, you need to source an experienced water bottle factory that can produce any custom color water cup using a variety of techniques.
Second, you need to communicate on color requirement efficiently. You only need to provide any of the following three information / conditions, we can mass-produce the cup of the color you want.
The Pantone color code of the color you want to purchase. (We match colors with Pantone Matching System. You can just let us know the Pantone color code you need. We will match the colors.)
Give us a sample of the cup with the color you want.
Logo file in jpg, ai, or eps format if you want to use logo color for the water bottles.
Below we will demonstrate in detail how to query the Pantone color code.
First please open the Color Finder page on the Pantone website on your computer.
Color Finder provides users with a quick Pantone color code query. There are three ways to find the color you want and the corresponding Pantone color code.
1. Pick
Click on "PICK". Choose your favorite color from the page.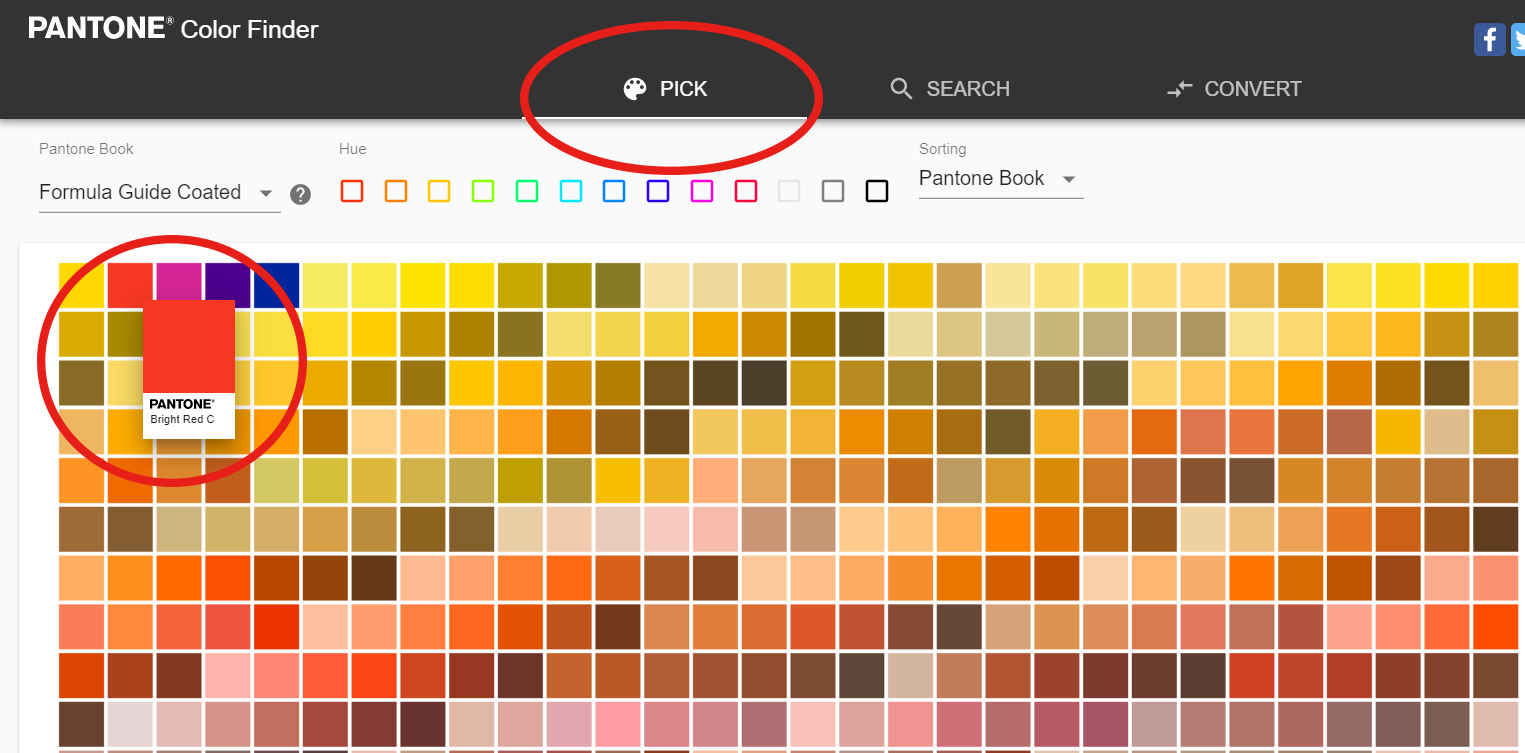 Pick the favorite color and click on it.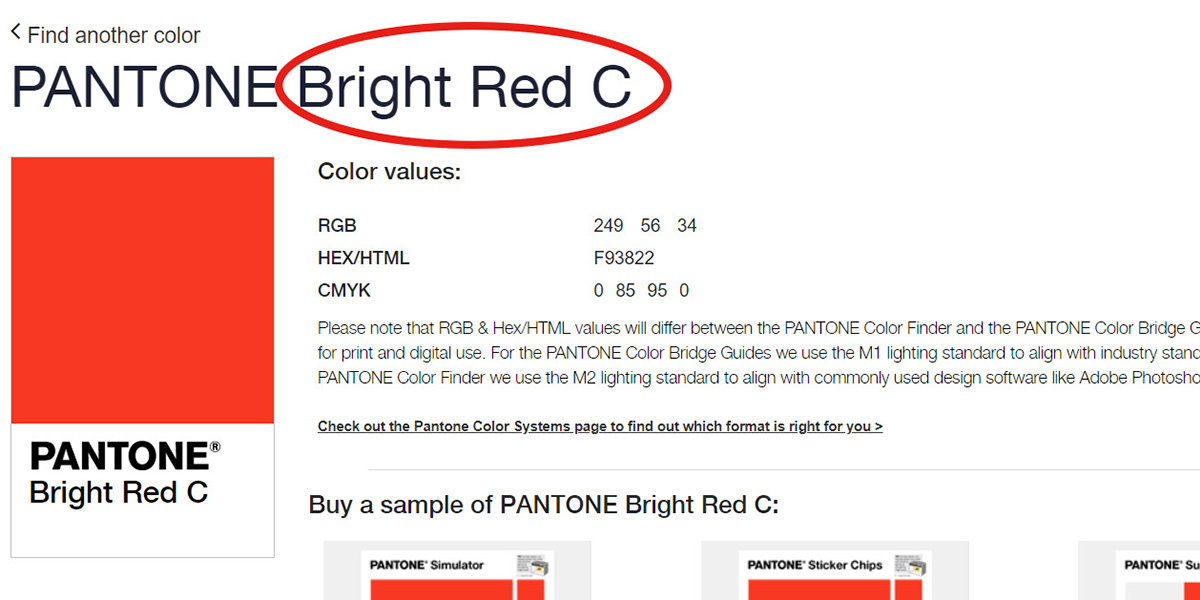 Here you get the Pantone Color code "Bright Red C".
2. Search
Click on "SEARCH". Enter a description of the color you want. Find the color you like from the displayed results.

Click on "SEARCH" and then input the color description.

Here you get a lot of red. Pick the favorite "red" and click on it.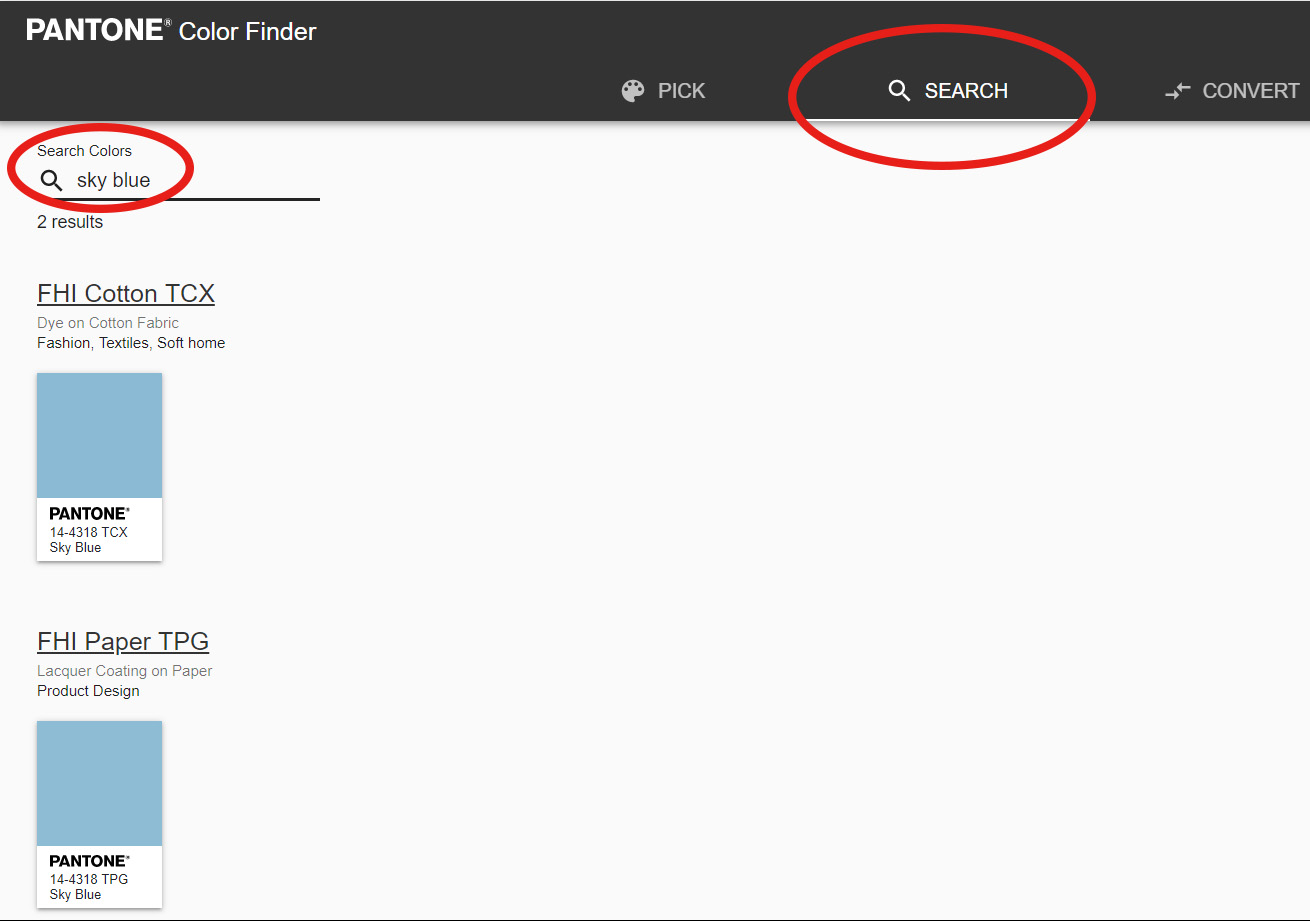 Search "blue" for example.
3. Convert
Click on "CONVERT". Select your favorite color from the Color Picker and click "SEARCH"
Or directly enter the RGB color value, Hex color value or CMYK color value, and then click "SEARCH"

Click on "CONVERT" and then click on "Color Picker".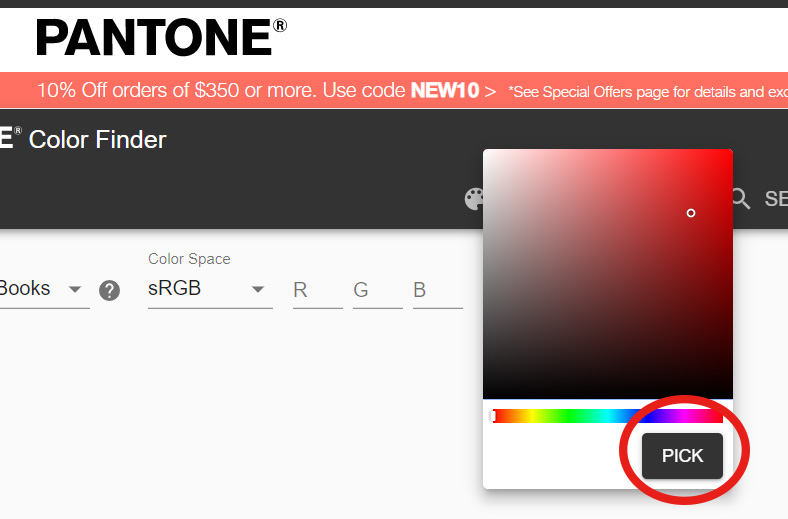 Locate your favorite color and then click on "PICK".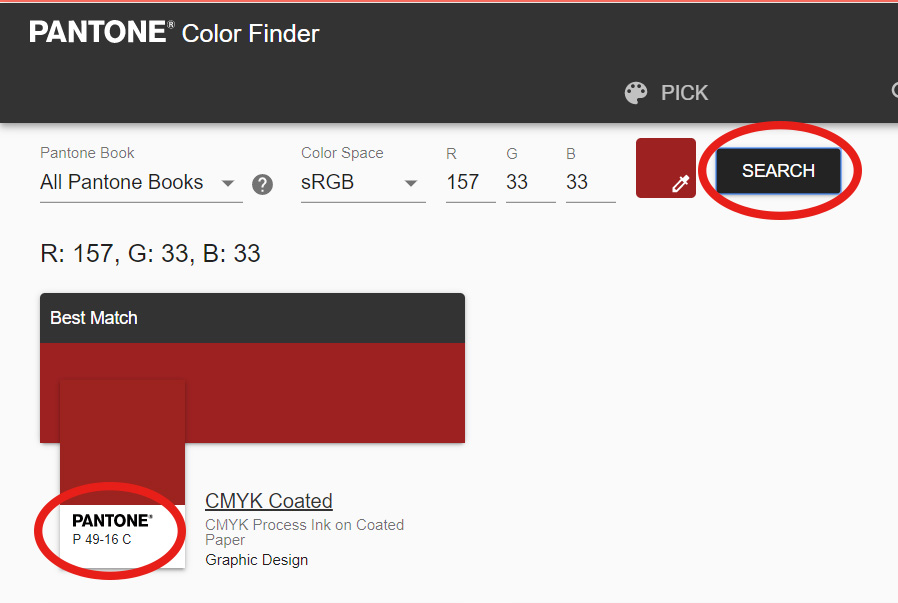 Input RGB value and convert it to be Pantone Color code.

Input CMYK value and then convert to get Pantone color code.
The following is an example. A customer told us that he wanted the color of Pantone 2925 C, and we produced a custom color water bottle for him accordingly.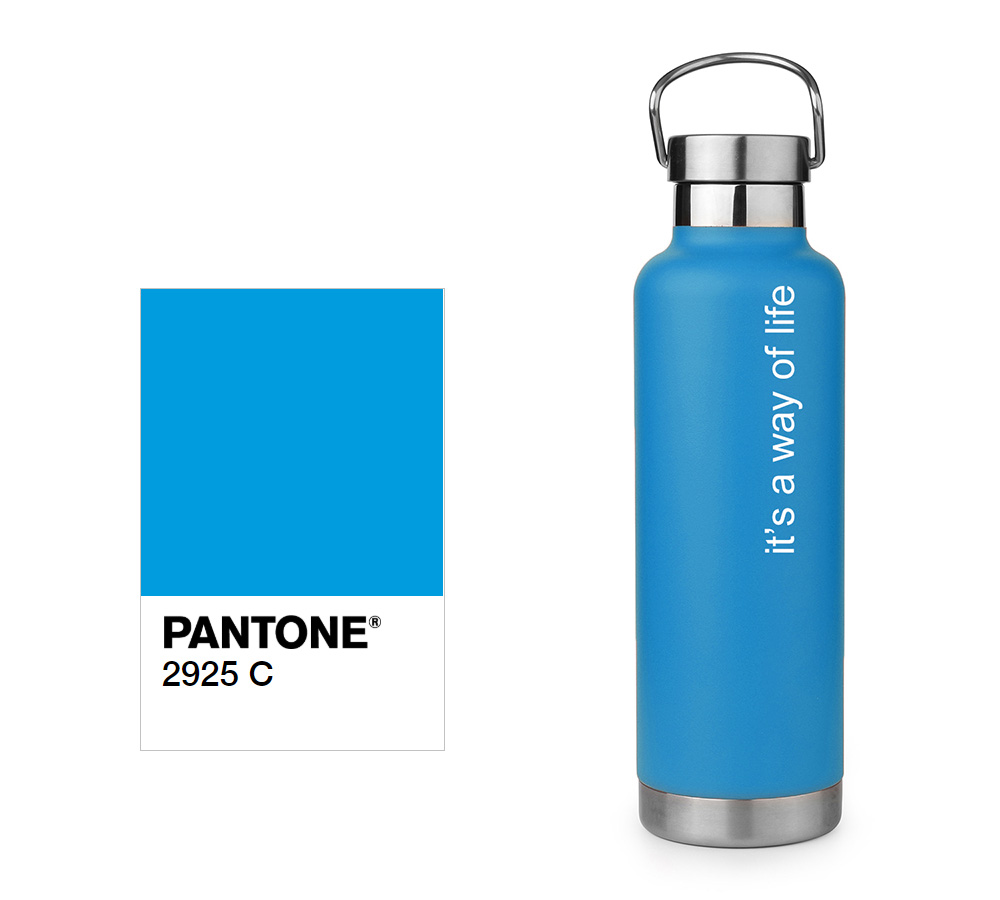 Appendix
In 1953, Pantone's founder, Lawrence Herbert, developed an innovative color system that enables color recognition, matching, and communication to solve the problem of creating accurate color ratios in the graphics industry. He realized that everyone had different insights into the same spectrum and brought the PANTONE MATCHING SYSTEM innovation, which is the standard color of a fan-shaped format.
For more than 45 years, Pantone has extended its color matching system to a wide range of industries where color is important, such as digital technology, textiles, plastics, construction and interior decoration and coatings. It will continue to develop color communication tools for various industries and boldly adopt new digital technologies to meet the needs of design and production professionals.
PANTONE Color Card
PANTONE color cards can be roughly divided into PANTONE printing color cards, PANTONE textile color cards, PANTONE plastic color cards and PANTONE color cards. PANTONE color cards cover a wide range, so customers should choose the right color card when purchasing PANTONE color cards, so as to avoid unnecessary waste of human, financial and material resources. In fact, each color of PANTONE has its own unique code. Just by the code you know, we can know exactly the type of color card you need. For example, the color code in the PANTONE printing color card is composed of 3 digits or 4 digits plus the letter C or U, such as pantone 100c or 100u, or pantone 1205C or 1205U. The letter C means that the color is on the coated paper ( On the performance of coated ), the letter U indicates the performance of this color on uncoated paper. Each PANTONE color has a corresponding ink blending formula that is very convenient for color matching.
Pantone Color Matching System
Graphic Arts – Printing, Publishing and Packaging PANTONE MATCHING SYSTEM is the definitive international reference standard for selecting, determining, matching and controlling ink colors. PANTONE formula guide – three volumes, including 1,114 PANTONE spot colors (including glossy coated paper, offset paper and matte coated version), showing the corresponding printing ink for each color formula. The three-color spot color ticket provides a perforated torn color ticket for glossy coated paper, offset paper, and matte coated paper, which is convenient for quality control.
Pantone Overprint Color System
The PANTONE Process Color System color ticket and guide provides a comprehensive color library of more than 3,000 colors for use in four-color (CMYK) overprint processing. The PANTONE solid to process guide compares a PANTONE spot color to the closest matching color in CMYK's four-color overprint, which can be used on a computer monitor, output device, or press. obtain. Other PANTONE color reference guides for cartographic art include metallic, pastel, gradation, two-tone, film, and aluminum foil.
Pantone High Fidelity Color System
The PANTONE Hexachrome Color System is a patent-pending, penetrating six-color, ultra-high-quality printing program that replicates many brighter, longer-lasting color images and simulates ratios. The standard four-color overprint is more realistic and brighter. The high-fidelity Hexachrome program is powered by industry leaders including Adobe, Quark, Macromedia, Kodak Polychrome, Agfa, DuPont, Polaroid and Fuji Electric.
Pantone Clothing and Home System
Textile In the apparel, home and interior design industries, PANTONE for fashion and home is the designer's primary tool for selecting and determining the colours used in textile and apparel production. The system includes 1,932 cotton or paper-based colors that not only create new color libraries and conceptual color schemes, but also provide color communication and control in production programs.
Pantone's Popular Color Outlook
PANTONE VIEW Color Planner is a forecasting tool for fashion color trends twice a year. It provides seasonal color orientation and inspiration 24 months in advance, in men's, women's, sportswear, and leisure. Widely used in packaging, cosmetics and industrial design. The PANTONE VIEW Home, launched in 2004, is a tool for predicting the color of the home industry.
Order Custom Water Bottles & Tumblers
Get competitive price and premium custom drinkware from KingStar — Short lead time, door-to-door global shipping, strong Engineering support!