What is a Promotional Product?
Any item or product that you give to promote your business is a promotional product. Usually, these products carry the tagline, logo, name or phone number and website address of the company. Similar to promotional products, there are corporate gifts, business gifts, employee gifts (business gift for employees), client gifts (corporate gifts for clients), conference gifts and so on.
Nowadays, promotional gifts are an indispensable part of modern corporate marketing. A good business gift can always integrate corporate culture and display brand charm. Promotional gifts are beginning to affect many consumers. In today's numerous advertising public relations campaigns, promotional items play an increasingly important role. According to the statistics of the International Promotion Association, the world's promotional items in 2017 cost $170 billion, an increase of 11.8% over 2016. Although most consumers love promotional items, it is not easy for business owners to achieve the desired promotional effect. The future market for promotional gifts will become the mainstream of the gift market. So how do you face this huge promotional gift market, and how to choose the right product for your own company? This time, we will discuss these issues one by one and help you find suitable promotional products. This document is intended for buyers of promotional items and gifts that are eager to gain more experience and help. Every day, a large number of such guests call or write an email to KingStar to inquire about the purchase of gift water bottle and promotional gift mugs. We hope this article can help them.
What Kind of Company or Entity Has the Need to Purchase Promotional Items?
Promotional items are designed to better attract consumers' attention and ultimately achieve the true purpose of promoting and maintaining customer relationships. It is not difficult to see from these aspects that most companies have the need to purchase promotional items. For example, shopping mall festival promotions, new product promotion, maintenance of customer relationships, etc., all require large-scale promotional items procurement.
Points gifts: In order to attract stable customers and establish long-term trading relationships with customers, many large-scale shopping malls and shops often use points gifts. That is, each time the consumer buys the product and accumulates the corresponding points, the corresponding points will be exchanged for the corresponding gifts at the end of the year.
Festival or opening ceremony commemoration activities. Every Christmas, New Year's Day and other important holidays come, many companies have organized some large-scale activities to stimulate consumption, and do some reasonable thanks to customers.
New products are listed. In order to promote their new products, many companies usually do some promotional activities to attract the attention of consumers.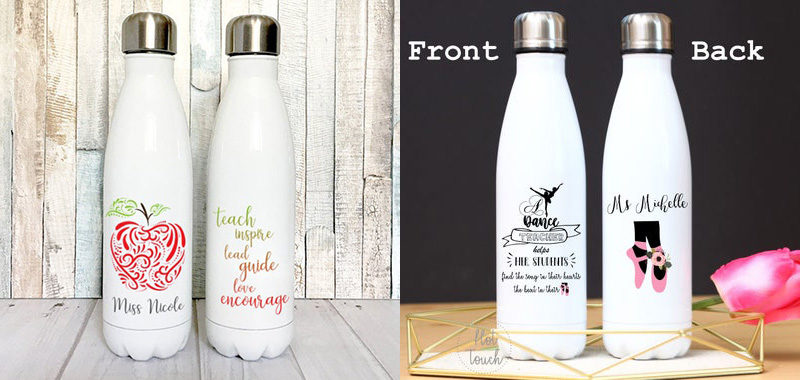 What are the Characteristics of Promotional Items?
Wide Varieties. There are wide varieties of promotional items, which are practical or decorative items printed with company names, logos or advertising words. Specifically, it can be roughly divided into four categories.
Advertising products: Advertising special products are free of charge, mostly key chains, water bottles, desk calendars, etc. with the name, trademark, address and telephone number of the advertiser.
Business gifts: Business gifts are usually more expensive than advertising products. The purpose of giving gifts is to develop and maintain friendly relationships with important customers.
Commemorative prizes: Commemorative prizes are used to commemorate the recipient's contributions, experiences or commercial activities, most of which are engraved with the winner's name trophy or medal. Commemorative prizes are also commonly used in public relations activities within the company. Some large companies usually give employees five or ten years of service medals.
Discounts items: Discounted items are often sold free of charge or sold at a low price to customers who have purchased or expressed a willingness to purchase a certain product.
Seasonality: There is a corresponding promotional gift in each season. The gifts in the winter are very different from the summer. Otherwise, the consumer will dislike the gifts and think that these gifts are superfluous. At the same time, in the summer, choose gifts as much as possible to pay attention to light color, cold color, winter is best to choose warm color, which can enhance the role of promotional gifts to attract the attention of our customers.
High purchasing volume.
High purchasing
Low unit price.
Promotional Product Procurement Operation Process
As the gift market continues to mature and the company continues to grow and develop, many companies gradually establish specialized procurement departments or procurement personnel, and procurement becomes more professional and standardized. Today, promotional gift purchases already have a relatively stable procurement specification process.
Large-scale gift purchases are usually carried out by means of procurement tenders. The tendering process is generally as follows:
Investigate the gift market in depth and draft the bidding documents according to the needs of the unit.
To issue a tender notice or invitation to send tenders, and pre-qualify the potential bidders.
Accept bidder bids.
Specify the time and place for public opening and closing in the announcement or invitation letter.
The bid evaluation document shall be evaluated by the bid evaluation committee.
Determine the appropriate winning bidder according to the evaluation criteria and procedures.
Send the winning bid notice to the winning bidder.
The organization winning bidder signs a formal contract with the promotional gift purchaser.
Carry out supervision and management of contract performance and resolve disputes between the winning bidder and the gift purchaser.
The procurement process will vary somewhat depending on the purpose of the promotion, the timing, and the choice of gifts/promotions. In order to meet the needs of buyers, KingStar relies on a strong R&D and customer service team to provide professional technology and consulting services for gift cup buyers and promotional cup buyers, and continuously reduce the cost and time cost of customer procurement funds. KingStar's professional gift water bottle / promotional water bottle sales team can bring you:
Time-saving: As long as the customer tells the staff what gifts, purchase details and supplier requirements, KingStar's sales staff will carefully provide the products that meet the requirements for customers to choose;
Labor-saving: According to customer procurement requirements, KingStar sales personnel recommend suitable water bottle models, capacities and packaging options. Customers do not need to do a lot of heavy selection work.
Save money: KingStar offers the best price and the best quality.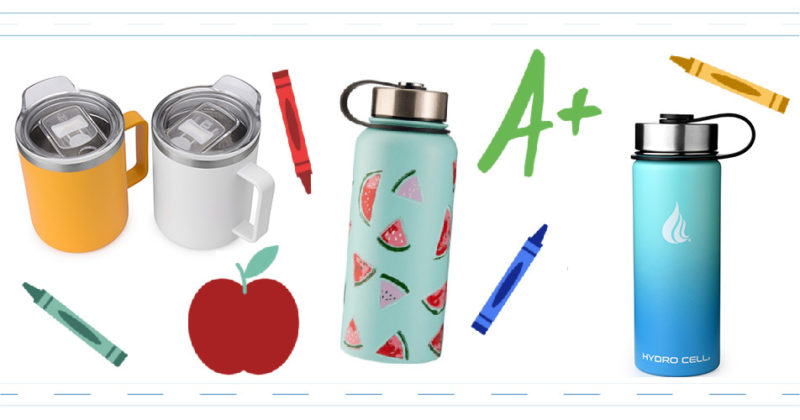 The Main Factors to Consider When Choosing a Promotional Product
The principle of practicality. The practicality of promotional items is mainly aimed at consumers' use value of gifts. Generally, it is most popular according to the auxiliary gifts purchased by consumers. For example, consumers can buy small household appliances and can present tableware and kitchen supplies. Pregnancy books or children's products can be given directly. This will enable consumers to better understand the practicality of promotional gifts.
The principle of value sensibility. The principle of value of value needs to be just right, the value of the gift is too low, and it does not attract consumers, and it does not achieve the real effect of promotion. The sense of value is too high, increasing the cost of consumption, and it will also cause doubts for consumers.
Good affection. Good emotional gifts, generally use convenient and easy to carry gifts, the general gift size is not easy to cause unnecessary burden. Choosing these emotional promotional items will make consumers feel that the company is always thinking about customers and making a good impression on consumers.
The principle of creativity. Creative and novel promotional gifts can always attract consumers' attention. When selecting these promotional gifts, we must grasp the creative nature of the products and adjust the consumers' desire to purchase.
The principle of quality. The principle of quality generally makes most consumers agree and makes consumers favor. Such promotional items must avoid the choice of counterfeit products, because these promotional items directly damage the image of the company in the minds of consumers, and ultimately lead to the derogation of the corporate brand image.
Seasonal principles. The seasonal principle is generally to pay attention to seasonal changes while purchasing promotional items. Seasonal promotional items can bring sensory appeal to consumers, otherwise consumers will be tired of promotional items and think that these gifts are redundant products. .
The principle of repeatability. Consumers can continue to deepen their impressions only if they often see promotional items and the advertising words on them. Therefore, when choosing promotional items, you should consider how consumers will use them. The higher the frequency of use or contact, the greater the "repeat" effect. The frequency of use of the water cup is very high, which is one of the reasons why more companies or entities choose to use the water cup as a promotional item.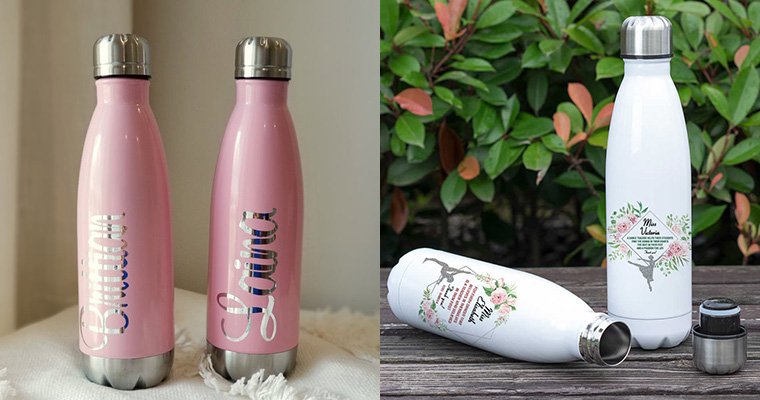 Trends in Promotional Items
In recent years, the development of promotional gifts has been very rapid. First, the fierce competition in the traditional business environment has increased the market space for promotional items. Secondly, promotional items have a good competitive advantage in terms of cost and price, and continue to improve the product innovation and function, and constantly promote the development of the promotional products market. Since promotional items buyers are generally large and medium-sized brands with strong strengths, most of them have strict requirements on suppliers and demand for promotional products.
Especially in the past few years, the high quality requirements are more in line with the market trend, buyers also want to choose the right high-quality promotional items and their own brand matching, so they are more willing to choose high-quality promotional items such as high-end insulation bottles. Nowadays, most gift companies are setting up their own brands, and everyone is beginning to realize the importance of brand competition in the future market. What makes gift companies pay more attention to is that promotional items have certain advantages in terms of price and cost. At the same time, in terms of creative design and function, they will greet more promotional items.
Most promotional products are customized and time-critical, and sometimes must match the company's activity time. These are all issues that should be noted by promotional product suppliers.
Order Custom Water Bottles & Tumblers
Get competitive price and premium custom drinkware from KingStar — Short lead time, door-to-door global shipping, strong Engineering support!