I. What Did KingStar Achieve
KingStar has been dedicated to the manufacturing of water bottle products for decades. The complete and advanced production equipment together with the strong Research and Development team backs up KingStar's success. We have built up strategic and long-term cooperation with famous companies like S'well, Starbucks and Stelton, and offer custom water bottle manufacturing services to over a thousand partners around the world.
In recent years, as a leading water bottle manufacturer, KingStar has managed to offer assistance to Kickstarter launching crowdfunding project about water bottle products. Our clients have made a difference on the water bottle market with KingStar's quality products of agreeable prices
II. What Are KingStar's Advantages
Strong Industrial Support Capability
KingStar offers you entire services from product concept/idea to final market. We are proud of the capability of mastering product design, development, manufacturing and also market strategies. Here in KingStar we have a strong industrial support ability owing to our complete set of producing & processing machines. Processing methods such as shape forming, cutting, welding, polishing, copper plating, powder coating, transfer printing and laser etching are available here. Unlike small-scale water bottle manufacturers that focus on several processing services, we have a production base with an area of 30,000 square meters containing all the equipment, hence the entire offering of manufacturing services.
KingStar has created and developed a professional R&D team that is responsible for designing and upgrading. The strong research and development capability enables us to provide customers with the best OEM and ODM service. If you intend to set foot in the water bottle market yet only have an idea about what you want, you can contact us and our researchers of the R&D team will help you further materialize it.
Customer-oriented Philosophy
Customer-oriented philosophy has long been pursued by every member in KingStar. We aim to offer you the best services, products and prices. We are enthusiastic about every single email and will respond to it in 4 hours except holidays. Every rational requirement of you is thoroughly understood and we will exert every effort to meet it.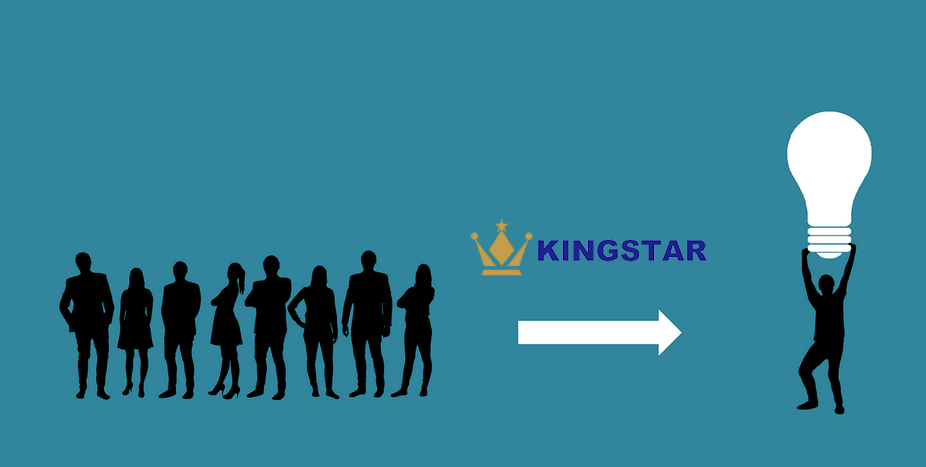 III. Six Steps to Launch a New Molding Project
When it comes to launching a new molding project, you are supposed to follow the 6 steps below so as to better facilitate the work. Scroll down and finish reading this part!
Step 1: Sign NDA
The full name of NDA is Non-Disclosure Agreement, an effectual document signed by both of the parties in case of exposure about any confidential information. For example, you have created an ingenious design, say, drawing or design concepts, and do not want to share that design about your custom water bottle project with the third party, you can thereby sign NDA with us. As a result, we will accordingly keep the information until your approval arrives.
Step 2: Complete Design Drawing
Since you have presented the design, it's time to complete the design drawing. On the basis of your drawing, our R&D team will offer you DFM (Design for Manufacturing) report, and offer you assistance to revise or improve the drawing. If you only have a finished or half-finished idea, our team will help you do the designing job and later ask for your comments.
Step 3: Quotation & Payment
Step 3 is of vital importance as the quotation and payment play a crucial role in the budget. The exact quotation depends on many factors including the complexity of manufacturing, types of processing methods, thickness of the material (stainless steel), volume, shipping, etc. In general, tooling cost and product pricing is quoted by KingStar. 50% of the tooling cost is charged before making molds and the rest is charged after the sample gets your approval. As for mass production, 30% of the full payment is charged as a deposit while the other 70% is charged before final shipment.
Step 4: Tooling Fabrication & Sample Approval
Often, the lead time of tooling production is 5 weeks at most. You will first receive a 3D printed prototype to see whether it meets your requirement and presents the design. T1, T2 samples will later be given to you for your judgement. If you think that these samples are acceptable and great, then we can move to the next step, namely, mass production.
Step 5: Mass Production
After the T2 sample has been recognized and approved, and the deposit payment received, we will launch mass production, which usually costs within 45 days (lead time). If there exists custom design requirements, the lead time will be longer for sure.
Step 6: Final Payment & Shipping
Once we have received your final payment (70%), we will cooperate with you designated forwarder arranging the shipment for you. If you know little about importing from China, we can handle the logistics and provide you with globally door-to-door shipping.
IV. Why Is the "Design for Manufacturing" So Important?
When customers design stainless steel water cup products, they usually don't know the process capability of modern stainless steel water cup production line, and do not know what kind of products can be smoothly produced in the water cup manufacturing plant.
The purpose of the DFM department is to check and analyze the defects in the design of the water cup, and to reduce the impact of design problems in the production on the manufacturing process.
This is like the DFM department building a bridge between the customer and the water cup production line, so that the products designed by the customer can meet the process conditions of the factory, and the process technology of the factory can match the customer's design, and finally produce a product that meets both the design and the design. Products that meet the craft.
Manufacturability design mainly studies the relationship between the physical design of the thermos cup itself and the various parts of the manufacturing system, and uses it in the design of the cup to integrate the entire manufacturing system for overall optimization. It means easier manufacturing , The design of lower manufacturing cost, DFM is the first step in design and manufacturing. The consideration of manufacturability is greatly advanced to the early R&D and design stage of the product, making the design of parts easier to manufacture and assemble, and the design of the product When the process is integrated, DFM should try to solve all the problems that need to be considered in the manufacturing process at the design stage.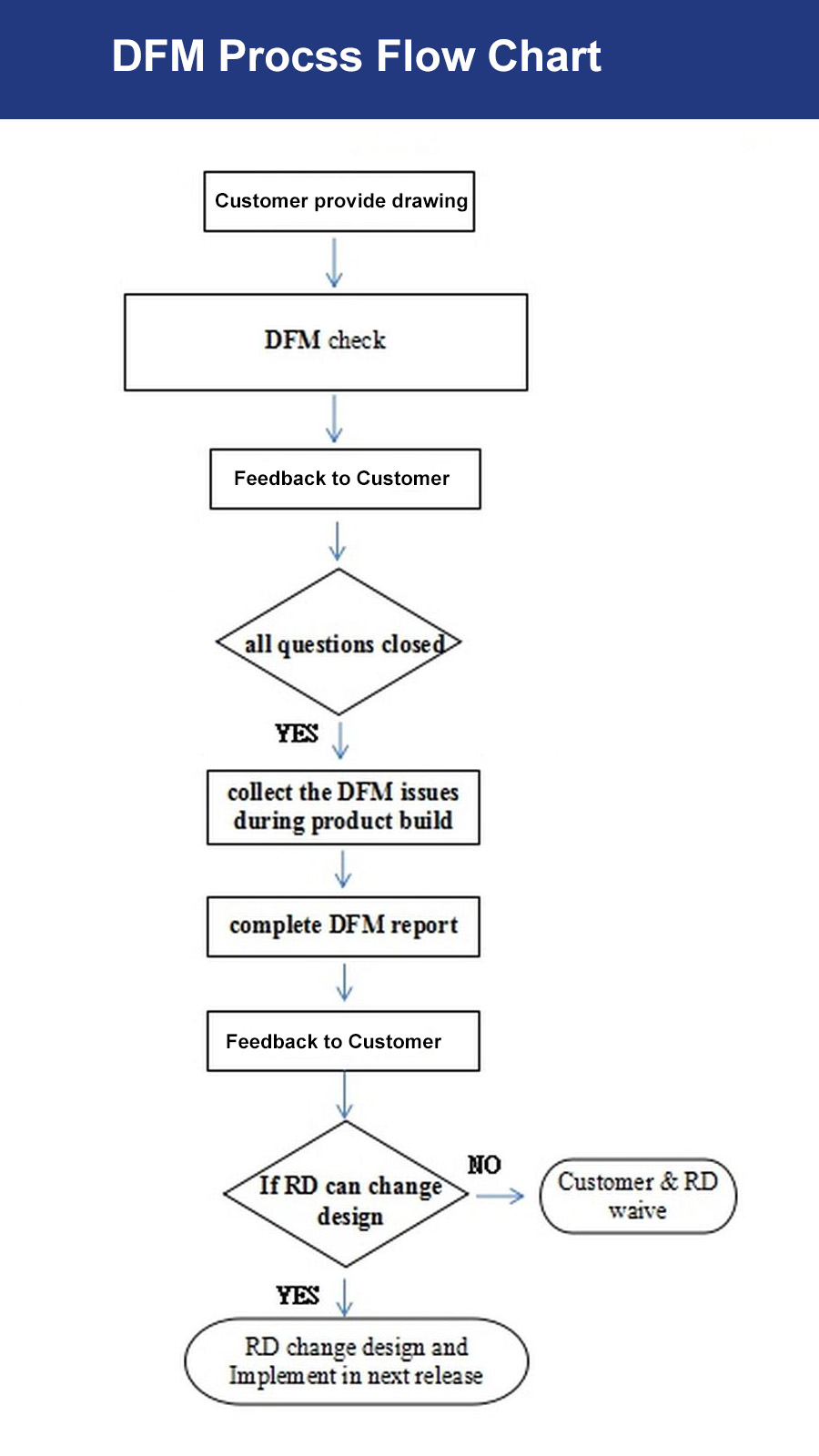 V. What Should Be Noticed When Designing Insulated Water Bottles
How to design an insulated stainless steel water bottle? Read more about precautions for the design of the thermos cup:
VI. The Best Crowdfunding Sites
The best crowdfunding site in 2021 is Kickstarter. Kickstarter aims to help companies gather funds before turning to a loan or seeking venture capital. Entrepreneurs in technology industry who have creative & practical ideas are especially welcomed. Besides, other art forms such as music, film and design are also applicable to this crowdfunding platform.
Since its birth in 2009, Kickstarter has contributed to raising more than $6.2 billion for 21,100 projects (as of December 1st 2021). And this company allows potential funders to browse the crowdfunding options in their website, facilitating the work with high efficiency. Also, it is quite easy to use the fundraising function. You should first set your project goal and give a DDL (deadline) before launching your project. And what you ought to do is wait for Kickstarter's approval. No pains, no gains. Just like other crowdfunding platform that requires you to prepare gifts for donors, Kickstarter asks you to offer corresponding gifts to individuals based on the level of money raised. The gift can either be real ones or virtual presence such as personal experience.
It must be emphasized that Kickstarter tolerates no dishonesty, which means if you fail to complete your campaign in time, you can never be exposed to the funds raised in the website. In other words, funders' credit cards will not be charged unless you have reached the project goal. Kickstarter charges 5% on top of the 3% to 5% processing payment fees. If you manage to raise your money of the given objective, there will be a waiting period (normally 14 days).
VII. Custom Options in KingStar
In KingStar, custom options including custom molding, custom manufacturing, custom decorating, custom logos and custom packaging are available. We adopt corresponding processing methods to make your water bottle products unique and exquisite. Each option can be personalized based on your requirements and you are expected to enjoy a spectrum of elegant designs with satisfactory prices.

VIII. How Will KingStar Support Your Project
KingStar will never feel satisfied with the achievements we have made. In the days ahead, we will explore more possibility in the water bottle industry. We will create more fancy designs, release and promote "smart" insulated stainless steel water bottles for a healthier and intelligent hydration life, and will offer you quality filter water bottles as a brand-new collection.