I. Why Should We Prepare Corporate Gifts for Employees
The happiness and belonging of employees for the company underpins the success of the business. Factors such as a decent salary, comfortable working environment, appreciation for their strenuous work jointly bolster the growth of the business. Besides, there is another practical and common way of offering staff happiness and obtaining success, namely, preparing corporate gifts for your employees.
Giving staff company gifts is a token of goodwill or appreciation, which is conducive to encouraging loyalty, boosting team morale and improving working efficiency. These presents are advised to be given for a variety of festivals (Christmas for sure!), promotions, meaningful events, anniversaries and also, birthdays. And what you should pay close heed to is choose the right and perfect ones for them.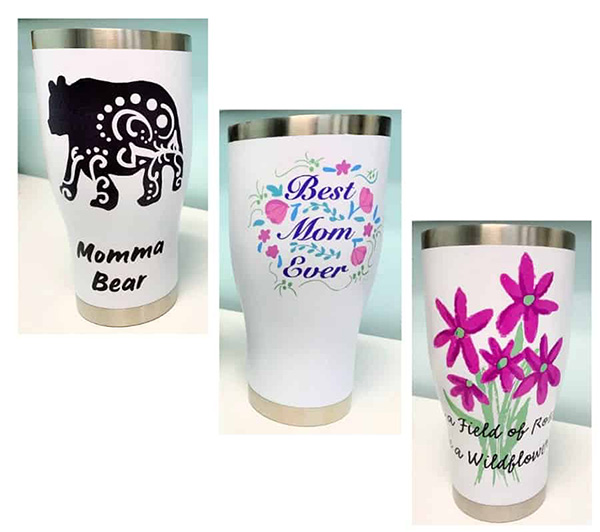 II. 7 Tips to Choose the Perfect Gift for Your Employees
Determine the Budget
Before picking up specific gifts for your employees, it is advisable for you to plan and determine the budget. Talk to the accountant to see exactly how much money you plan to spend on corporate presents. You are also recommended to launch a gifting program to control expenses on a quarterly basis, which prevents you from skimping in this sector.
Don't Cross the Line
In general, bringing gifts to your employees will not trigger off the infringement on gifting policy in the company. However, when it comes to giving presents to clients companies, you should really be careful and do not violate any gifting policies. Currently, many major companies and authorities have strict rules on gifting, and keep monitoring the trace of unethical behavior. It is thereby essential for you to check their own policies (both giving and receiving) respectively in case of law-breaking activities.
Timing
The timing of offering well-thought-out gifts plays a significant role in making your employees happy. The fact is that many companies choose to following the tradition giving gifts to their workers at the end of the year, around Christmas, or on the first workday in the new year. There's nothing wrong with such practices. But, have you ever thought of making a change?
As a leading custom thermos water bottle manufacturer, KingStar recommends you to give presents to people when they expect them the least. For instance, the closing date and big milestones are perfect occasions to encourage your employees. The unexpected arrival of unique and practical gifts will impress them deeply.
Don't Be Thoughtless
Providing employees with gifts that you are reluctant to receive by yourself can not make a difference. And when choosing gifts, try to take into consideration your employees' preference instead of buying them based on your tastes. Just pick up corporate gifts wisely.
Make it Practical
The first thing you are supposed to do is make your corporate presents practical. If it is a showy gift without practical traits, people are prone to put it aside for decoration and even ignore the presence of it as time goes by. Take the Halloween decoration as an example. Although the beautiful ornament is pursued during that time, people will not use them after the holiday, hence the occurrence of idle items.
Therefore, do not pick up corporate gifts that they will never use frequently. In an ideal setting, your employees will use them on a daily basis. This tip really helps you to narrow down your choices.
Make it Personal
A gift that is personalized or customized generates in employees and colleagues a feeling of uniqueness and belonging. This should go without elaborating. Personalized presents fully showcase the business culture if you decorate them with company logos, slogans or elegant patterns. These distinctive gifts are loved by people across the globe and can boost team morale to some extent. Preparing such a gift for your staff requires the mastering of their preferences, which can be achieved once harmonious relationships were established.
Apart from that, you can also deliver corporate gifts in person to present your appreciation and care, and make some handwritten notes or stickers to encourage your staff.
Make it Memorable
Look around your office and you will see a crowd of branded pens, textbooks, cup mats and desk calendars. Can you recall any of the people who sent them to you or where you got them yourself? Probably not. That's because these items fail to lay a strong and enduring impression on you due to an array of reasons such as lack of ingenuity and short of uniqueness. In other words, the gift you pick up is expected to be memorable. It can be a unusual one of utility or is delivered at a memorable moment (birthday or anniversary).

III. 6 Best Gifts for Your Valued Employees
Insulated Tumbler
Bulk stainless steel insulated tumblers are our top pick. Consuming adequate water regularly is key to living a healthy life. A quality insulated tumbler is equipped with a double-walled stainless steel structure and an extra copper that jointly improve the insulation outcome. The material contains no BPA (plastic tumblers does) and can be used carefreely. What's more, your employees can use such a tumbler to drink both cold ones like water and hot liquids such as coffee. In order to make it unique, you are advised to decorate the tumbler with different surface processes. You can print your company logo, some slogans and even a short sentence on the outer shell. Well, this small yet useful drinking gear may become one of the items that are used most frequently by your employees!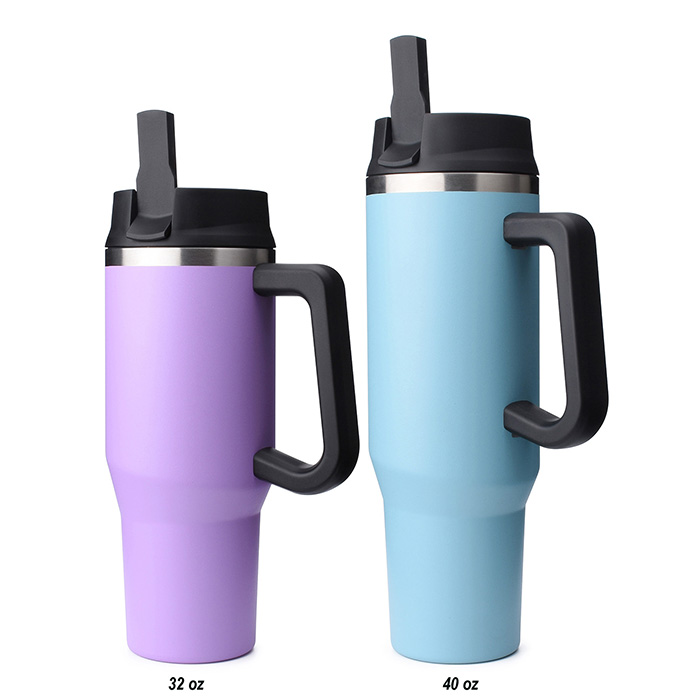 Nowadays, food bowls are pursued by customers in the United States. Some office workers take their bowls filled with food to work in the morning, and enjoy the meal at lunch. It is found that most people use a plastic bowl for meal, which is virtually bad for their health as harmful addition will come out when it is used. Therefore, KingStar suggests you to pick up stainless steel insulated food bowls for your valued employees. The agreeable insulation capability together with the eco-friendly material will become a dietary trend for sure.
Customized Pen
Customized pen is a good option, especially for office workers who need high-end pens to do the paperwork. It is suggested to print your company logos onto the pen so that every time they use it, they would immediately know where it comes from and have a sense of belonging. Such a pen can also be exchanged with that of clients companies as a symbol of friendly cooperation.
Laptop Bag
A comfortable laptop bag suitable for daily carrying is also worth buying. Remember to pick up the one that is water-proof so that important documents and valuables will not be wet. Besides, the quality of interlining should also be considered. Generally, laptop bags are not so fashionable and recognizable and thereby need to be further processed. Again, it is suggested by KingStar that you order a batch of personalized laptop bags with your logos to make them unique, better promoting your brand.
Umbrella
Umbrella is a pretty practical item adopted in our daily life. When selecting umbrellas for employees, you have to pay close attention to the color you will take. Pink ones are normally suitable for ladies and black ones for gentlemen. You are supposed to know people's preference on colors and order umbrellas based on the data you have collected. In addition, pick up quality ones that are engineered for battle. In other words, they must be windproof and have reinforced material. Last but not least, compared with stick umbrellas, folding umbrellas are more suitable for daily commuting.
Power Bank
A portable power bank enables people to enjoy convenient charging, and has become an indispensable part of modern lives. Well, you still need to know three things when it comes to purchasing quality power banks. First, you should buy power banks that are small & slim yet boast high capacity. Second, you should buy power banks with at least two output for multiple use. Third, a power bank equipped with the fast charging technology is strongly recommended.