Your employees are indispensable to your business, and a thoughtful gift is an excellent way to express your gratitude for their hard work. Sending gifts to your employees is also good for business. According to studies, 95% of employees relate company gifts to a stronger, more active and more engaged company culture.
Unfortunately, 30% of employees feel undervalued, and 45% say they feel their value is reflected by the gifts they receive. However, you can make your employees feel appreciated and important by choosing a unique and practical gift for them. Here are some company gifts that will help you realize that goal.
Stainless Steel Water Bottles
Company-branded custom stainless steel water bottles will make the perfect employee gift. Whether it's keeping coffee hot or drinks cold, these bottles help your employees hydrated throughout the day.
Drinking plenty of water is essential for anyone working in the office. There are a wide range of stainless steel water bottles on the market and it is possible to custom the bottle with special colors and patterns. The double-wall vacuum insulation makes it possible for maximum heat retention and it can keep cold drinks for 24 hours and hot drinks for 12 hours. Such as water bottle can be used for a long time since the stainless steel with a powder coat offers durability against most damages and dents.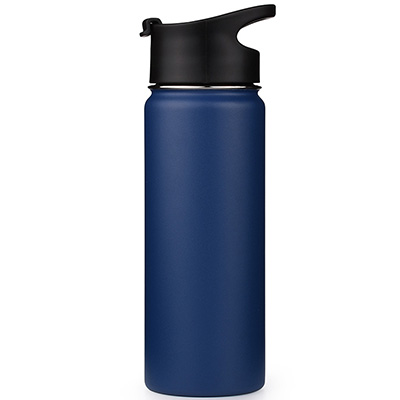 Earphones
In the past, companies used to give away a thank you note or some fruit to express their gratitude for their employees. Now, corporate gifts have become more fashionable and creative. One gift that is gaining popularity among company gifts is earphones. As more workers now prefer to get exercise in the gym after work, a pair of sturdy earphones or headphones can be very convenient and useful for them to get relaxed. Even if your employees don't go to the gym every day, they will certainly appreciate the thoughtful gift whenever they use them.
Besides, anyone who has ever worked in an open office will tell you that being concentrated can be a challenge. It is not easy to work side by side with colleagues in a noisy office. You can choose the sound-proof earphones that are suitable for almost any laptop or mobile phone. The high-quality earphones will be the key to a productive day in the office.
Desk Plant
Flowers can always be a delight and pleasant view for people working in the office. If you are looking for a bright and cheerful arrangement for employees' desks, here are some ideal options. Sunflowers or roses are quite pretty. Orchids and tulips are also good choices. You can also put handwritten notes with the plant to praise your employees for an excellent job or a new promotion.
In addition to showing your appreciation for the hard work of employees, plants can always make the office look refresh and vibrant. However, not every employee is a good gardener, that is why it is also worth considering artificial plants. This very realistic-looking plant can decorate any table without the employee worrying about whether there is enough light or water for it to thrive.
Lunch Box
Most office workers find it hard to go back home and have a nice homemade meal because of the commute and a lack of time. But it is still feasible to take some homemade food to work if they have a quality lunch box. Your employees will definitely love the idea of a practical and thoughtful lunch box gift, because it can not only guarantee a proper lunch at work but it is also good for their health. The wholesale lunch boxes come in different colors and designs, which allows you to custom it according to each employee's preferences. But make sure you give them a lunch box of high quality since it is used for food and it would be very necessary if you buy them the one that can be put into a microwave.
Stress Balls
Which employee doesn't need a little pressure relief? These durable stress relief products look like an egg, which is more comfortable to hold. You can buy a set of them and each will have a different resistance level. They not only help to relieve stress, but also help to prevent tension and relieve joint pain caused by typing and other desk work.
We hope these gifts will give you an inspiration to choose a gift that your employees really like this year! However, it is important to remember that whatever gift you decide to buy, make sure it's of high quality and put a thank you card so they will know that they're appreciated.